8-11-18 20:00 - 8-11-18 22:30
Waag, Nieuwmarkt 4, 1012 CR Amsterdam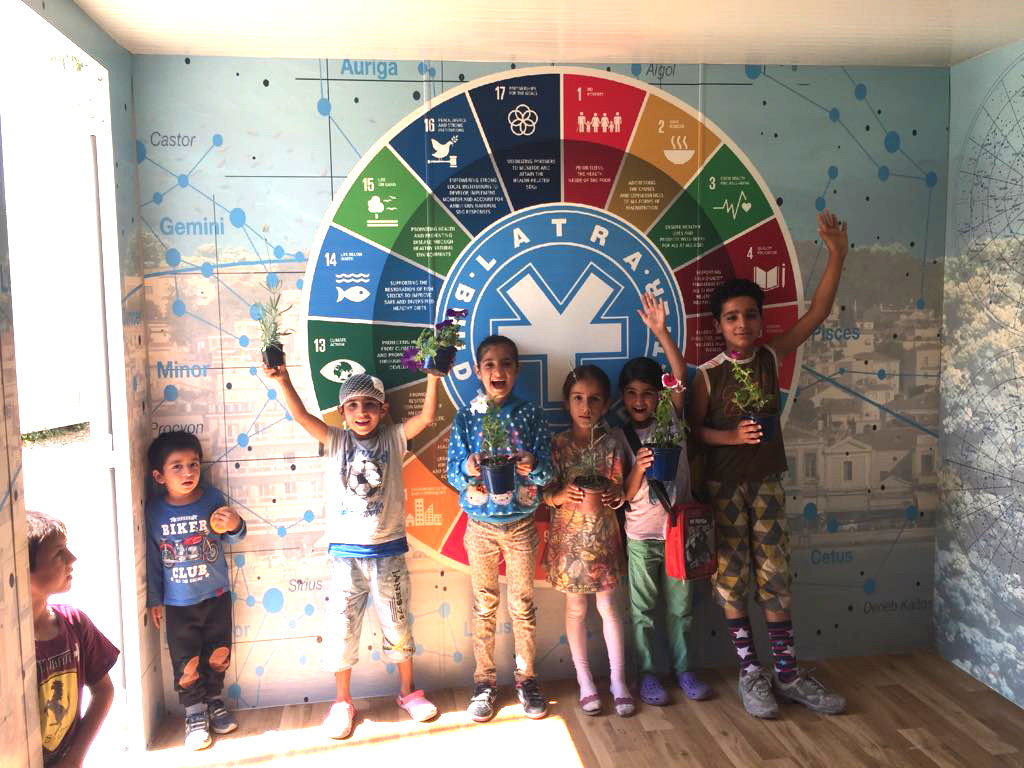 📷 LATRA Greece (BY-NC)
How can the creative industry and maker community help solve humanitarian challenges in a refugee camp?
How can the creative industry and maker community help solve humanitarian challenges in a refugee camp? During this collaborative design session LATRA, a humanitarian creative agency based in Lesvos-Greece, will introduce us to their socially-driven innovative practice. LATRA has partnered with Waag to mobilise makers, hackers and entrepreneurs, on the frontline of the world's humanitarian challenges.
This evening is in English. The entrance is € 5,-.
How can you help humanitarian innovation lab LATRA? Are you a designer, teacher or creative with ideas that can contribute to humanitarian challenges? Do you want to contribute by making design, technology and sustainability accessible to refugee communities? Join us and contribute your skills to improve lives in a refugee camp.
LATRA brings the creative industries to the front-line of global challenges. LATRA will introduce us to the humanitarian field of Lesvos, it's fabrication lab inside a refugee camp, a newly established STEM Educational Gallery run by unaccompanied minors and their refugee-led Center for Art, Technology and Environment. Participants will explore the field, get familiarized with the challenges and contribute to solutions. 
Some of the projects LATRA is working on in the lab:
Off Grid Wash, an open Source Washing Machine
Better Shelter Hack, digital fabrication to build anything from Home To Furniture
PEACEMAKERS, STEM academy for refugees
More information about LATRA can be found here
About LATRA
LATRA is facing many challenges in their work. How can we deploy digital and emerging technologies to the humanitarian front? Can we reengineer aid? In a collaborative design session at Waag, we'll explore the issues and try to find possible solutions. Join us and contribute your creative skills.
LATRA is one of the project partners of DO IT, a project that contributes to youth employment and to create new jobs in the social economy by nurturing in young pupils seeds for active social innovation: entrepreneurial mind-sets, know-how and skills.
This project has received funding from the European Union's Horizon 2020 research and innovation programme under grant agreement No. 770063.