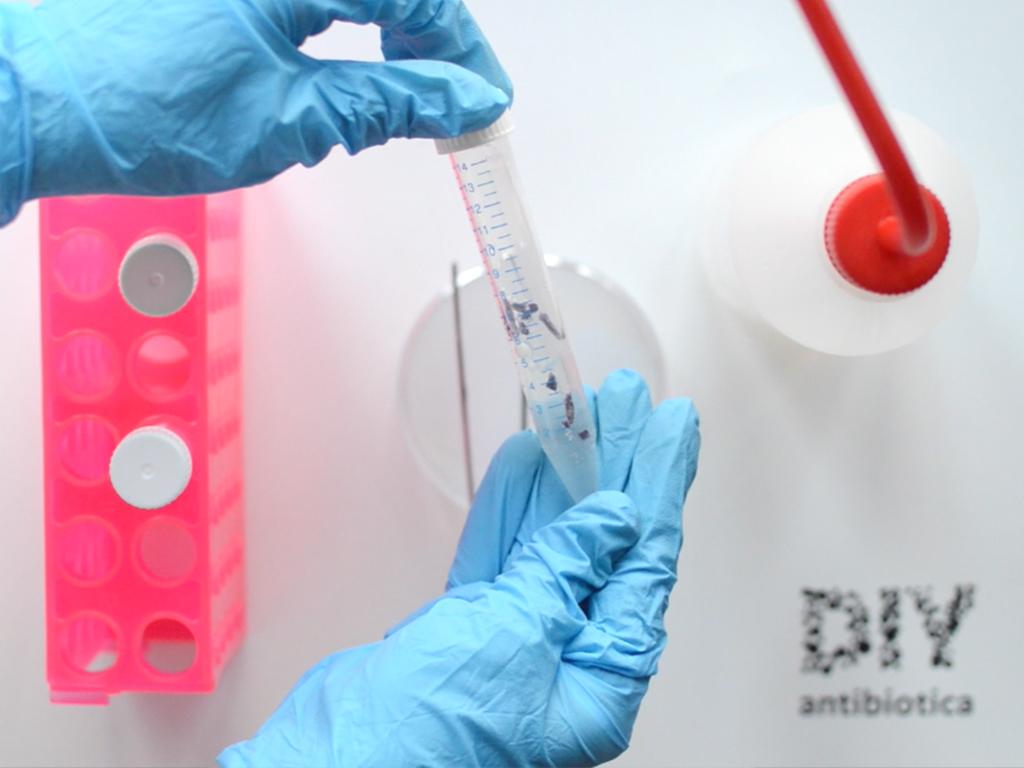 2016-03-23T18:30:00+01:00
2016-03-23T22:00:00+01:00
DIY Antibiotics #1: hunt
Our (future) medicines are everywhere.
In a series of three events, we will explore new resources and discuss the issues surrounding antimicrobial resistance. Biohacker Pieter van Boheemen invites you to Waag's Open Wetlab to learn how to hunt, grow, and test new medicines.
Antimicrobial resistance is much more a social than a technical challenge. It is a direct result of our increasingly urbanised society, fed by large scale animal farming, centralised wastewater treatment, and abuse of prescription drugs. WHO warns that the current antimicrobial crisis could bring "the end of modern medicine as we know it". Time for action! 
DIY antibiotics #1: hunt 
Since their mass production in the mid-twentieth century, antibiotics have revolutionised medicine, proving extremely effective in their ability to combat and eradicate bacteria. However, aside from combating illness itself, these warlike tactics indiscriminately attack all microbes, threatening other beneficial (or even harmless) bacteria vital to a balanced micro flora.
Semantibiotics
During this event, we investigate what opportunities might arise from ditching the "fighting words" and taking a more diplomatic approach to disease. In the search for new antibiotics, you, too, are an asset. Remember how your grandma said garlic was good against infections? How about ginger? Or honey?
When signing up the for the event below, we invite you to suggest substances for testing their antimicrobial properties. The results of these experiments will be presented at the event by our biohackers and artists. 
Entrance is 10 euro, PIN only, to be paid on location. 
Interested in this series? You can also join the next events where we will grow and test our own antibiotics. 
Programme
Video screening of antibiotics documentary clips. We will analyze the war-like terminology in antibiotics documentary clips and co-create alternative texts to discover what can be learned via a different take on the standard narrative.
Workshop + presentation of outcomes of antimicrobial tests (based on the public's suggestions) and open discussion of the resistance documentary and semantibiotics theme.
#DIYantibiotics
Have you already gotten started making your own antibiotics? We'd love to see your progress! And so would our biohacker community. Share photos of your process and results with the hashtag #DIYantibiotica. Be sure to check back to see our community's progress and follow us on our journey as we discover new antibiotics.
The evening is hosted by Mike Thompson, Susana Camara Leret, Špela Petrič (artists) and Pieter van Boheemen (biohacker) as part of an Art of Impact project.