17-2-15 09:00 - 17-2-15 13:30
De Gasperi Room, 170 Rue de la Loi, B-1049-Brussels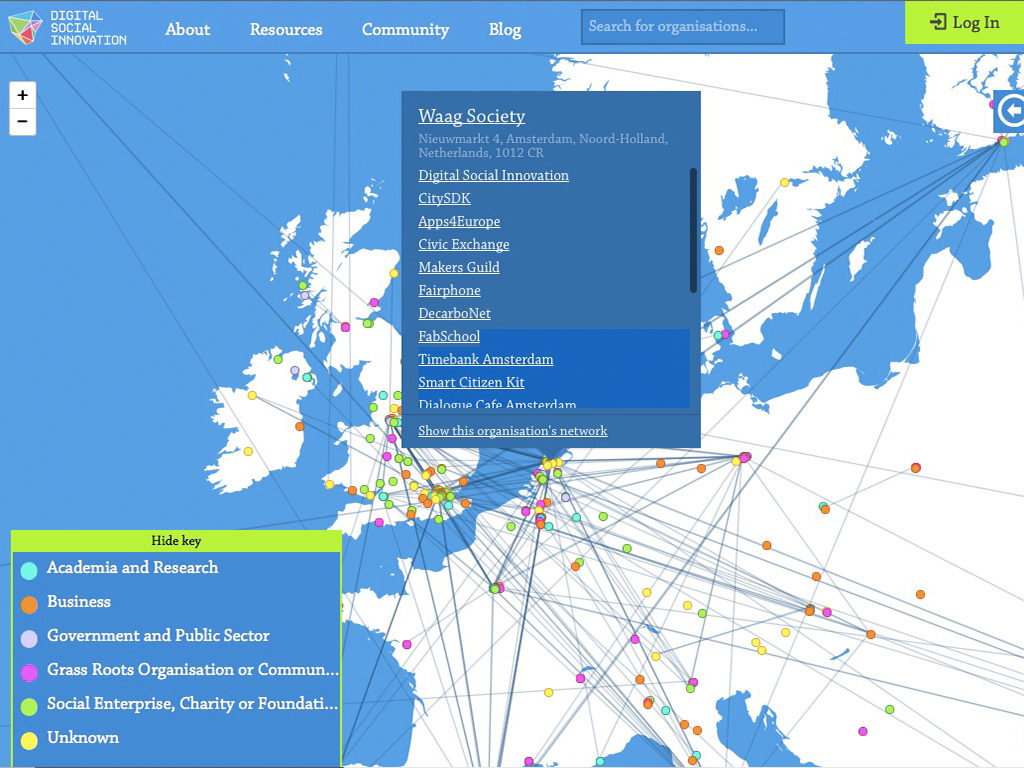 📷 DSI (BY-NC-SA)
Digital technologies and the internet are changing how social innovation happens. Over the last 18 months, the European Commission has funded Nesta, the Waag, Esade Business School and the Institute for Research and Innovation to study this new phenomenon, which we call Digital Social Innovation (DSI).
The study explores how emerging technologies in the digital economy can transform society by the mobilisation of collective action, enable a more collaborative economy, new ways of making, citizen participation, sustainability and social innovation.
On 17 February 2015, we will gather leading European practitioners, funders, academics and policy makers from EU, national, regional and local governments working on Digital Social Innovation to discuss lessons from the research and the future of DSI in Europe. From Waag, Marleen Stikker will participate.
The list of speakers and panellist confirmed include:
Geoff Mulgan, Chief Executive, Nesta
Robert Madelin, Director General, DGConnect
Julia Reda, European Parliament
Marietje Schaake, European Parliament
Evgeny Morozov, writer and editorialist
Tom Steinberg, mySociety and Populus project
Zoe Romano, Arduino
Chris Sigaloff, Director of Kennisland
Jean-Louis Missika, Deputy Mayor in charge of town planning, architecture, the Greater Paris projects
On the website, you can read more about the research and explore the network of DSI organisations that has been developed as part of the research.
For the agenda and registration please visit the website of Nesta.