Digital Social Innovation (DSI)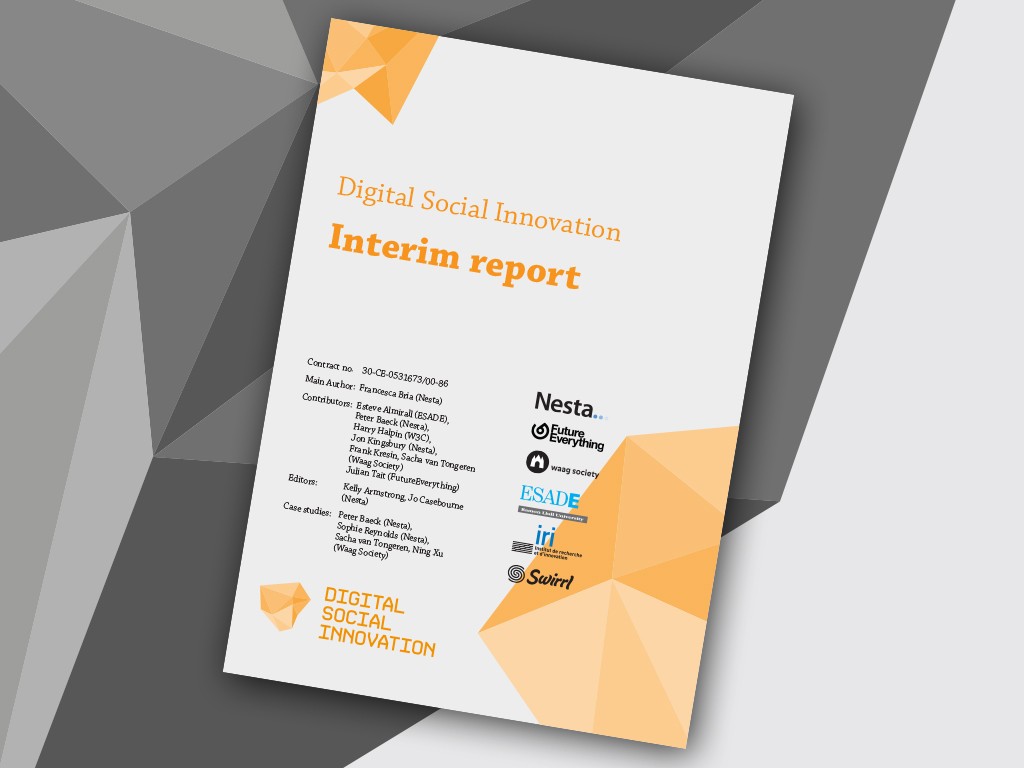 The internet is playing an ever increasing role in how we work, play, and relate to each other. As a natural result of this many of the most exciting new innovations that address social issues are being developed online. We call this exciting new field Digital Social Innovation and it includes a diverse set of activities and actors.
However, while the field of digital social innovation practice is growing rapidly, there is little knowledge around what best practice looks like, where it is happening, who the digital social innovators are and what strategic approaches can best support its growth.
The EU Commission recognised this issue and commissioned a study to explore and assess the emerging landscape. This was carried out by an EU-wide partnership of Nesta (UK), Esade Business School (Spain), Waag (NL), Institut de Recherche et d'Innovation (Fr), FutureEverything (UK) and Swirrl (UK).
In May 2014, the project partners published a first interim report, followed by a second one in September. The final report was published in February 2015. The publications can be downloaded below under a CC BY-NC-SA license.