2-12-16 00:00 - 4-12-16 00:00
Venuše ve Švehlovce, Slavíkova 12, Praha 3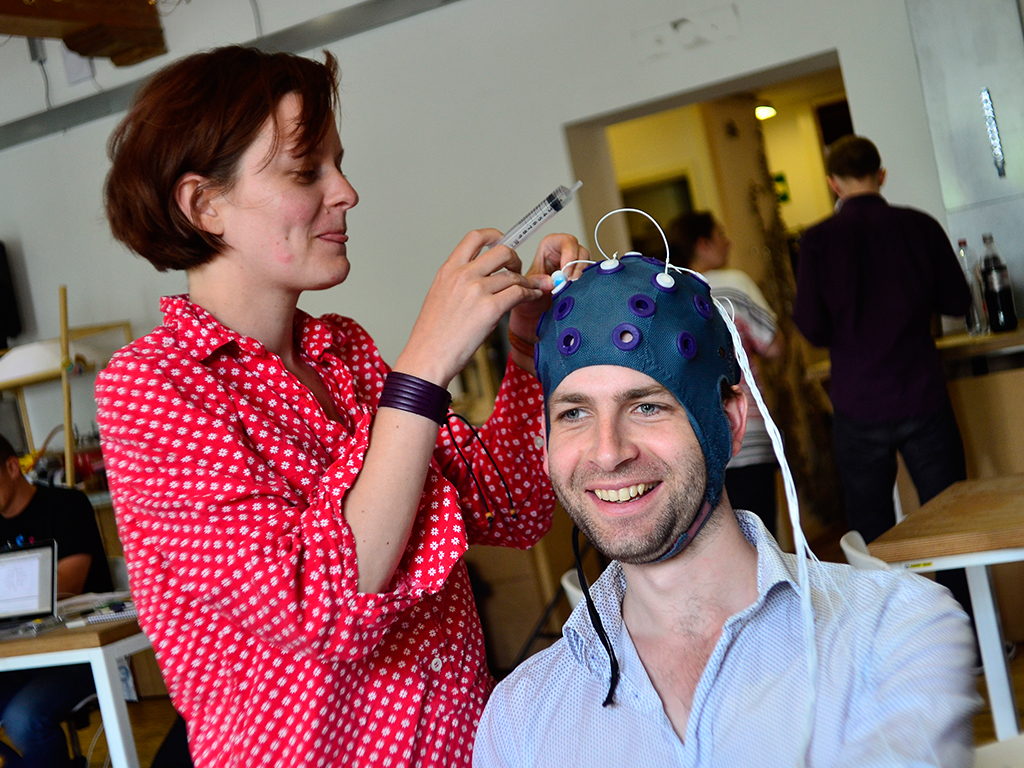 📷 Waag (BY-NC-SA)
Hack the Brain Prague Hackathon (HBPH 2016) has the specific aim of supporting co-operation between artists and scientists in BNCI (Brain/Neural Computer Interaction) related projects. The participants will work together in multidisciplinary teams on projects which they have chosen for themselves.
During three days of intensive collaborative work they will be encouraged and supported to explore the possibilities and to find novel applications of BNCI systems. We welcome applications from anyone with a neuroscientific or artistic background. It will be an opportunity for you to learn something new about art or the human brain, learn something about yourself, acquire new technical skills and approaches, and also to meet new colleagues. The hackathon's project based approach is designed to stimulate your imagination and expand your horizons.
The event will be held in the beautiful and inspiring premises of this 19th century theatre hall, in the Prague district of Žižkov. The venue for most of the year works like a theatre. Three young theatre companies regularly feature plays and performances there.
Hack the Brain Prague is part of the EU programme 'BrainHack - Bringing the arts and sciences of brain and neural computer interface together', part of Horizon 2020. This project has received funding from the European Union's Horizon 2020 research and innovation programme under grant agreement no. 686987.