24-6-16 19:00
Waag, Nieuwmarkt 4, 1012 CR Amsterdam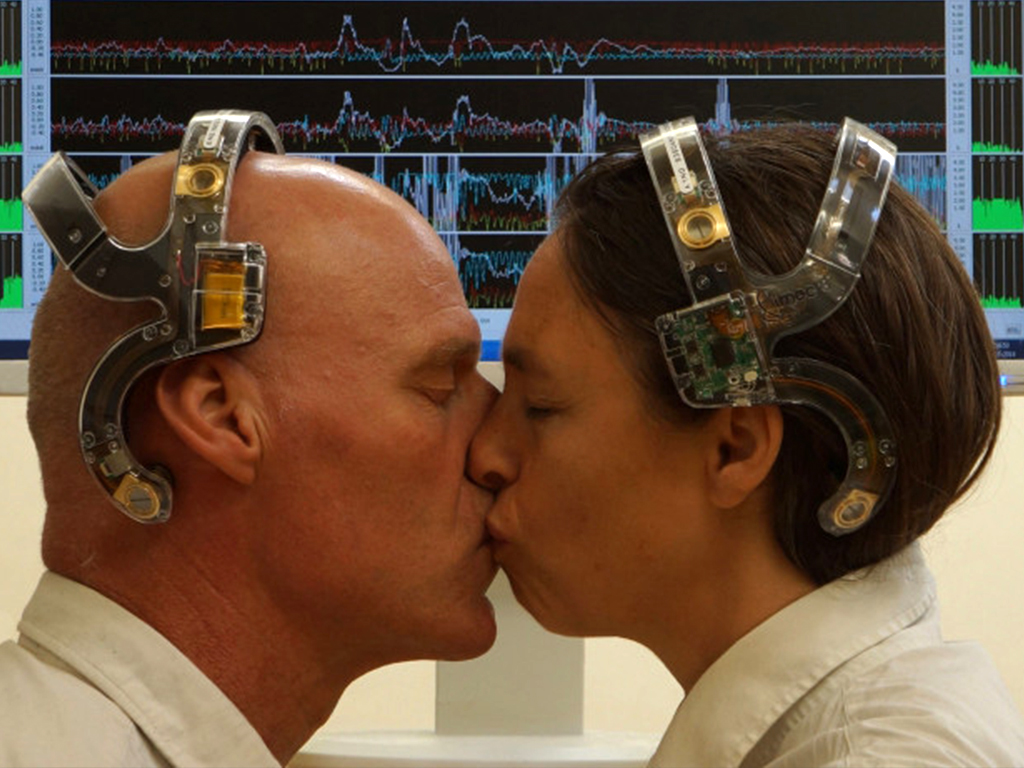 📷 LancelMaat (BY)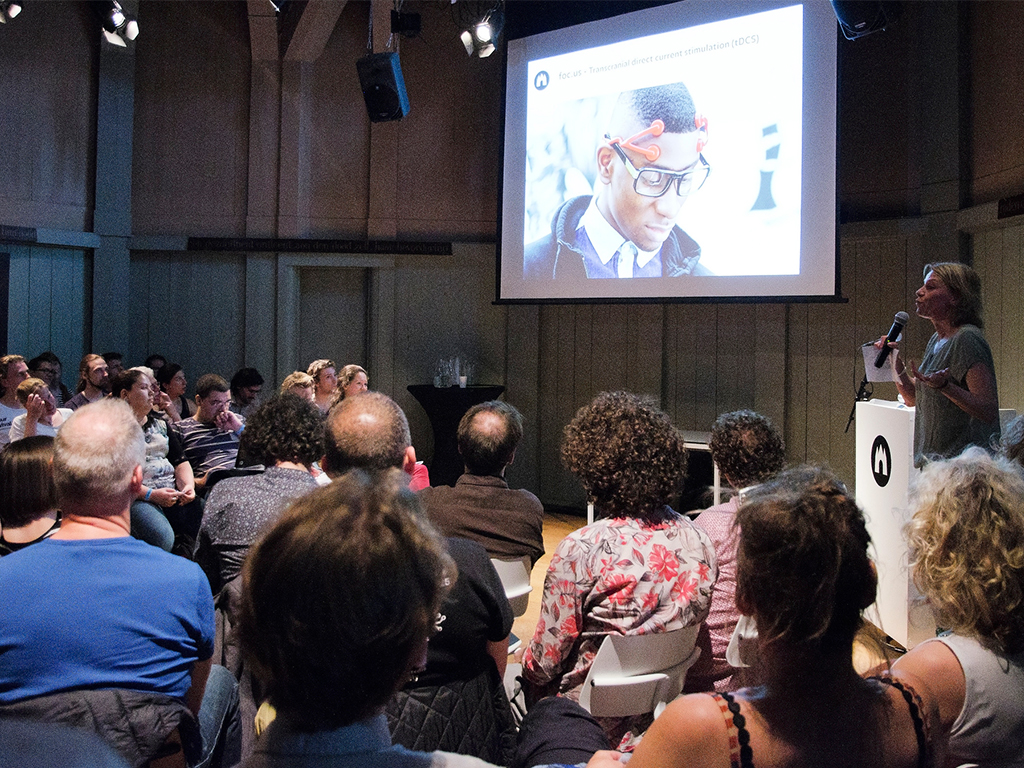 📷 Waag (BY-NC-SA)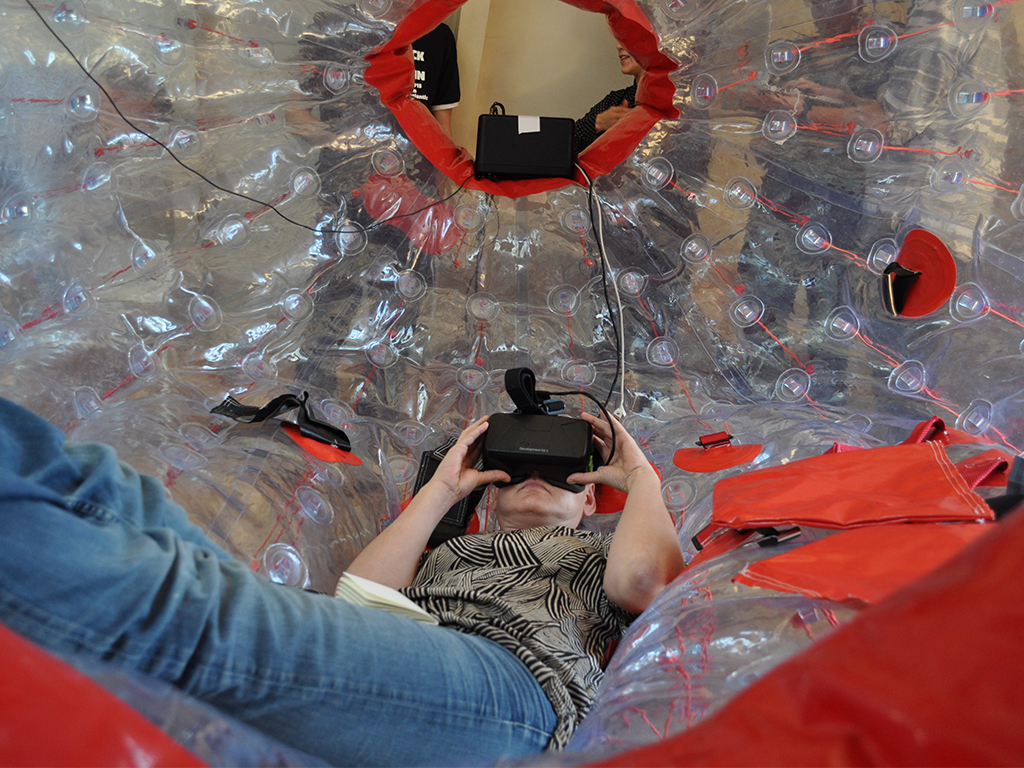 📷 Waag (BY-NC-SA)
On Friday 24th of June 2016, the public evening of the Hack the Brain 2016 hackathon will be held, themed 'Hack yourself better (or worse)'.
This is the century to unravel the working mechanisms of our mysterious brains. Brain cells and structures as well as live neuronal activity and –connections can be visualized with techniques such as EEG, fMRI, and PET. While neuronal activity can be influenced by techniques like transcranial- and deep brain stimulation.
There is an increasing market for consumer brain-imaging devices. Open the papers or the tv-guide, browse through forums and podcasts: everybody is talking about the brain – how it works, how it develops, how we use it and how we can use it better (or worse).
About Hack the Brain
With Brain-Computer Interfaces (BCIs) we are able to detect brain signals and turn them into brainy ideas. With our hackathons we invite anyone – from the most experienced bio-hacker to the curious neuroscientist and the hardcore programmer to the eccentric artist – to tackle their ideas. For example, BCIs are used in cybathlons for people with complete or severely affected incomplete loss of motor function to be the fastest cybathlete by sending their brain signals to control devices such as an electric wheelchair or exoskeleton. But what else can you do with brainwaves? Can we steer our brainwaves towards feelings of happiness, empathy, health or love? Can we influence the brain to improve our quality of life? How healthy is your brain? Does your brain care?
At the public event on Friday night, we will touch upon different ethical and philosophical aspects. The public event is accessible to a wide audience and will be held in the scenic Theatrum Anatomicum at the Waag, Amsterdam. From the first Hack the Brain-event (in 2014) one of our aims has been to build and facilitate a growing community of 'makers' that appropriate new technology and put it to societal use.
Interested in this inspiring brain event? Come to this open evening at the Waag! Doors open at 19.30, event starts at 20.00.
Tickets are € 7,50 (to be paid on entrance, PIN payments possible). English spoken.
Speakers
Frank Kresin (moderator) - Research director at Waag
Stefan Reschke - Founder of 'Scope of Action'
Nick Ramsey - Professor in neurosurgery at UMC Utrecht
Agi Haines - Artist in residence at Waag
Sabine Wildevuur - Head of Waag's Creative Care Lab
(un)focussed - This group of artists will hack the brain during a live EEG performance
Jan van Erp - Professor in tangible user interaction at University of Twente
Alexander von Lühman - Master of Science (Artificial Intelligence, Algorithms, Human-computer Interaction), Technical University of Berlin
Egbert Otten - Professor in neuro mechanics and prosthetics at the University of Groningen
Partners in Hack the Brain are Total Active Media, Donders Institute and University Twente. Waag will organize Hack de Brain 2016 within the framework of the EU programme 'BrainHack - Bringing the arts and sciences of brain and neural computer interface together', part of Horizon 2020.