9-11-13 10:00 - 10-11-13 18:00
Several locations, Brussels, Belgium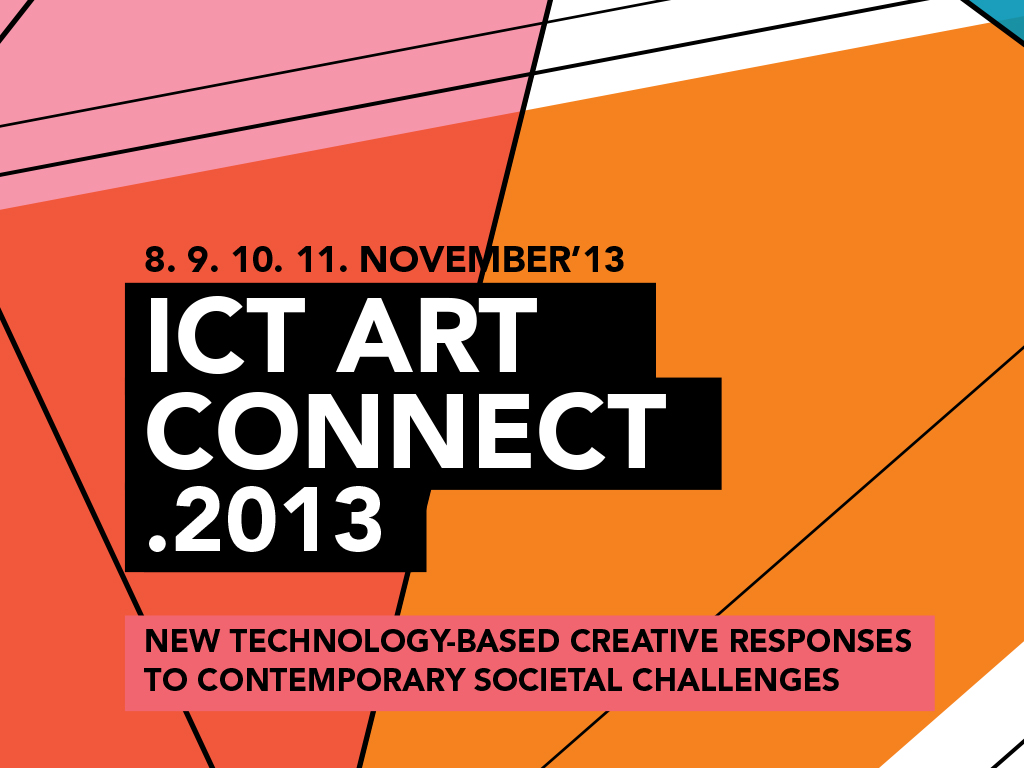 📷 ICT Art Connect (BY)
ICT Art Connect 2013 is a 3-day event at the European Parliament, BOZAR, iMAL, HLP Gallery, and Hotel Bloom in Brussels, that will explore crossings of ICT and art as a promising path for new technology-based creative responses to contemporary societal challenges.
The program consists of an opening performance, exhibitions & and an installation at the European parliament as well as workshops organized by Lucas Evers (Waag) and Anna Dumitriu at iMAL on 9 & 10 November. These hands-on workshops aim to foster creative collaborations between artists and ICT professionals and to enhance the development of innovative interdisciplinary co-creation projects and works of art that engage the citizens of Europe in debates around new technologies responding to societal challenges.
Participants will begin to form collaborative groups in a supportive environment whilst experimenting with available technologies (e.g. 3D printers or hacking), materials, and environment, in which they collaborate. The most promising results from these groups will be presented during the European Parliament session on Monday. Furthermore, through the workshops a number of collaborative ICT & Art links might be developed. These links could be followed up in ICT & ART residencies sponsored by the FP7 project 'FET-ART'.
The event is organized by DG CONNECT, the European Commission's Directorate General in charge of ICT, in cooperation with the European Parliament, Artshare, iMAL, Bozar, HLP Gallery, Hotel Bloom, and the FP7 funded project FET-ART.
When?
9 & 10 November 2013
Where?
IMAL, Brussels, Belgium
and several other locations