20-11-15 09:30 - 20-11-15 17:00
Waag, Nieuwmarkt 4, 1012 CR Amsterdam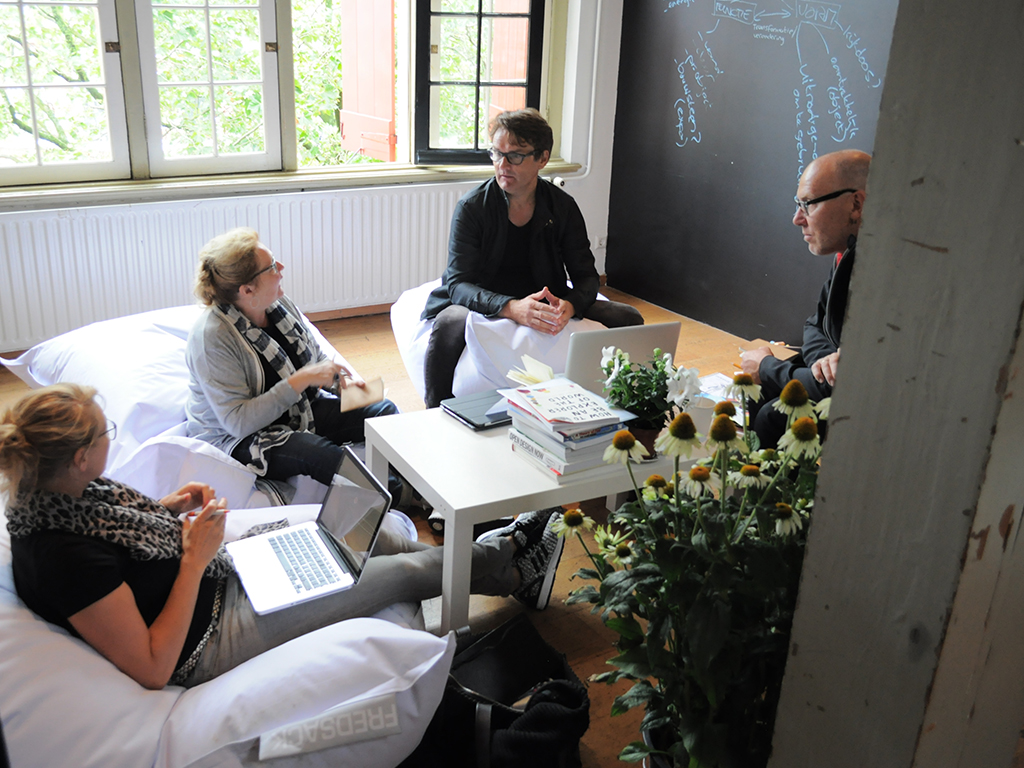 📷 Waag (BY-NC-SA)
Waag is hosting an innovation lab in the field of heritage on 20 November 2015. Creating a better visitor experience: a day of inspiration, innovation and experimentation.
Do you want to enhance the visitor experience of your museum, library or heritage site? Are you interested in how technology can help?
The Innovation lab gives you the skills to think big and turn your ideas into small, practical steps. You will get an introduction to wearables, Internet of Things and big data. You will also learn how to exploit the power of these technologies to create unique experiences that are integrated with your collections and existing offer. You can apply these skills to plan for an upcoming exhibition or event. This day will also help you understand how your organisation can benefit from using digital technology with a clear business case.
The lab is suitable for culture and heritage professionals including curators, educators, producers, heads of marketing and communication, heads of digital and independent professionals. No prior experience of working with digital tools is required. A discount is available for group bookings from a single organisation.
This workshop will cover:
Introduction to wearable devices, Internet of Things and big data
Case studies of innovative use of these technologies from different sectors
Principles of user centred design and rapid prototyping techniques
​What you will achieve:
Learn how new technologies can enhance your visitor experience
Understand how to develop experiences for users with different needs 
Practise different prototyping techniques to develop ideas for your organisation
​The fee for this one day Innovation Lab is € 199,-. Coffee, tea and lunch will be provided.
Please register and find the full programme at: https://www.aanmelder.nl/innovationlab
About your facilitators
This lab is run in partnership with Acuity Design, Digital Identities and the meSch project.
Abhay Adhikari (PhD)  | @gopaldas
Abhay works globally with private and public sector organisations to develop digital engagement programmes and innovation projects. He also runs the Digital Identity workshop series that have run in 10 countries. These sessions have also been commissioned by organisations such as The Guardian (UK), Nordiska Museet (Sweden) and Museum de Lakenhal (The Netherlands). Abhay also has a research background in Biofeedback Gaming (University of York). He speaks on digital culture at events such as TEDx and Shift Happens.
Alastair Somerville | @Acuity_Design
is a specialist in sensory cognition and accessible information. He works with all sizes of museum to create inclusive physical and digital interpretations. This includes Imperial War Museum, Natural History Museum and the National Trust. In the past 2 years he has been invited to speak at SxSW about the future of user experience design. He regularly speaks about wearable and inclusive design at conferences in Europe and the United States.
Merel van der Vaart  | @MerelVaart
Merel is a PhD Candidate at the University of Amsterdam and the Allard Pierson Museum. Her research is part of the meSch project and focuses on the way digital technology can be used to help visitors engage with museum collections. She previously worked at the Science Museum (UK) as Associate Curator of Public History. In this role she was responsible for collection-based co-creative projects both online and on-site.
Waag supports the Innovation Lab as partner in meSch and because the open approach propagated by the Lab and its facilitators strongly connects to the aims of our Future Heritage Lab programme.