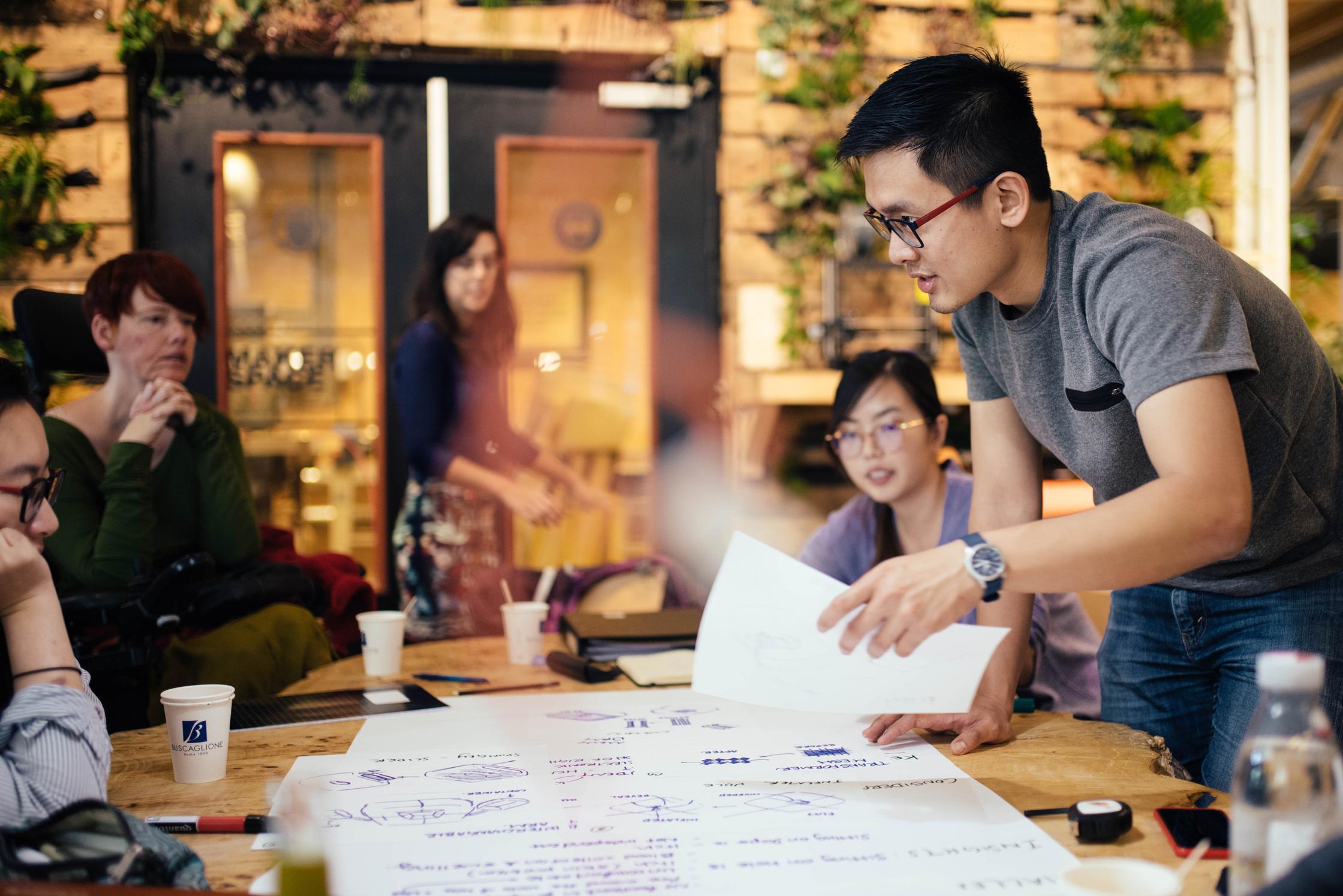 2020-03-12T19:00:00+01:00
2020-03-12T21:00:00+01:00
MakeHealth Open Evening
MakeHealth organises a MakeHealth Open Evening every month, focusing on one project. In four hours we design, thinker, code and prototype solutions for one specific health care challenge. 
Entrance free.
Creating a MakeHealth community 
MakeHealth is all about co-design and co-production of open healthcare solutions and Careables. It is also about building a community of people that share this spirit to create personalised healthcare solutions. We want to include as many people as possible, and aim to collaborate with numerous places where people can gather to make health. 
Last week, we shared a survey through makerspaces and fablabs worldwide to work closely together on MakeHealth prototyping. Our goal is to combine strength and to create a platform for sharing expertise. We want to help build a worldwide healthcare community.
In the coming MakeHealth Open Evening, we would like to brainstorm with you on how we can strengthen our community. We would love to hear more about your ideas on how to engage existing communities, or broaden our communication to other makerspaces, hackerspaces and fablabs. And we would like to invite you to search our Careables-platform to decide on projects that are most appealing to you.
Designers, engineers, programmers, future users and anyone who is fascinated are invited to take part and help in any way. Together, we can improve the lives of others.
The event will be in English. Depending on the audience, it can be changed to Dutch. 
Join us March 12th and bring your expertise, laptop and good ideas. The doors open at 18:30.
We start at 7 pm, with pizza!