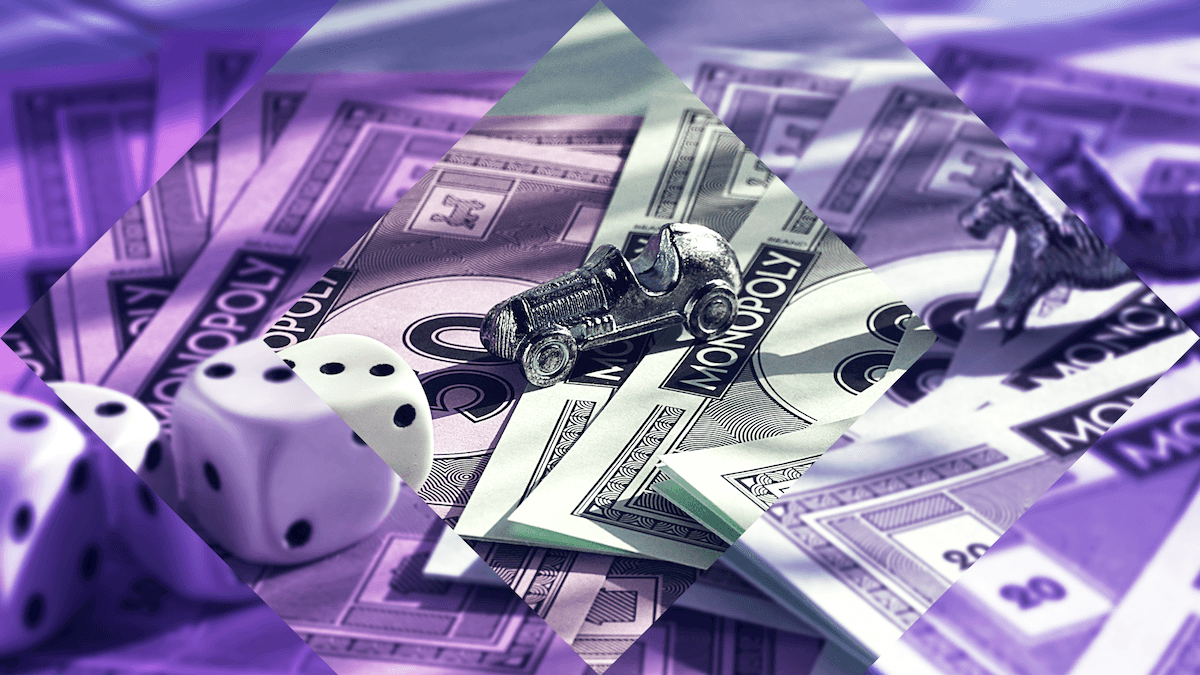 2022-05-11T16:30:00+02:00
2022-05-11T18:30:00+02:00
Monopoly, but different
Join Waag and FLOOR, HvA's cultural platform, for a game! Or don't - because, who invented the rules? During this gaming session we will play the old fashioned Monopoly, while critically questioning the way we designed the world's economic system. Is real life - like the game - about tactics or luck? And is everyone playing fair?
This gaming session at FLOOR is part of Waag's expeditions to planet B. In 2022, we will focus on systems: how do our current economic value systems work, and would we keep them if we were to design a new planet from scratch? Please also note: attendance to this afternoon is free, and the programme will be in Dutch.
When: Wednesday 11 May 2022, 16:30-18:30 hrs
Where: FLOOR - Cultural platform of HvA, Wibautstraat 3B in Amsterdam
Expedition to planet B
TINA: There Is No Alternative? It's the year 2022. Time to re-open the debate. Welcome back to Waag's expedition to planet B: what if we could design a whole new planet? What economic system would we put in use? This year, Waag will research what happens if we change the rules of the game.
In 2022, Waag will research how we can reach a future that is open, fair and inclusive. We will do so together with you, by taking a new approach to our systems. What if we no longer take growth as the aim of our economy, but, for example, solidarity, circularity, or the assurance that we can still breathe oxygen in 2090? What if we re-evaluate the concept of value? What if we think from the commons? And what if we would completely redesign our economic system, with society and nature at its core?