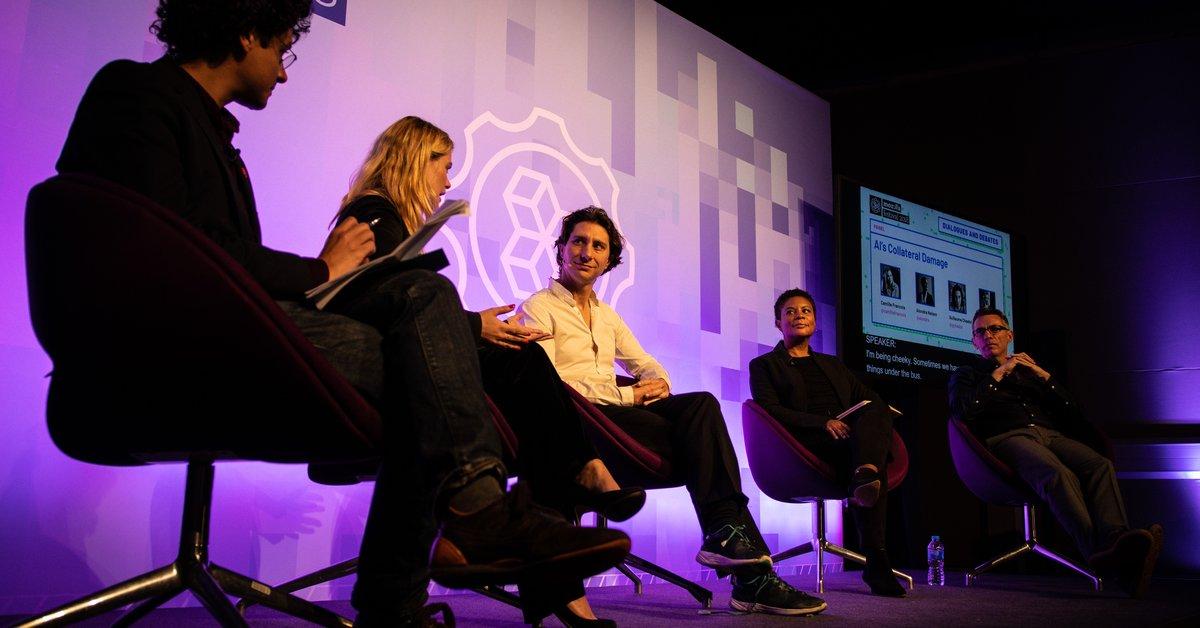 2023-03-20T10:00:00+01:00
2023-03-24T17:00:00+01:00
MozFest 2023: The Collective Power of People
From March 20th till March 24th, join the yearly MozFest online. This year's theme The Collective Power of People explores how movements are core to catalysing change online, and how people-driven technologies can address critical issues at the intersection of tech and society.
Apple whistleblower Thomas Le Bonniec, Amazon union leader and founder Chris Smalls, and acclaimed scholar and political activist Angela Davis are just some of the speakers at MozFest. Their works exemplify the many forms of collective power — whether it is speaking truth to oppressive political institutions, advocating for better labor rights, or calling out Big Tech's violations of people's rights.
Join Simone van der Burg from Waag Futurelab at MozFest 2023 during our interactive session on Thursday March 23rd, 15:00 - 16:00 hrs. With thought leaders and participants, we'll talk about the design of data commons. These are digital infrastructures that support collaborations between citizens, companies and the municipalities around data in order to serve shared (public) goals, such as the effective use of resources (energy, water), mobility for all, or public health. Marjolein Bot (Amsterdam Economic Board) and Hillary Richters (Deloitte) will also join the session.