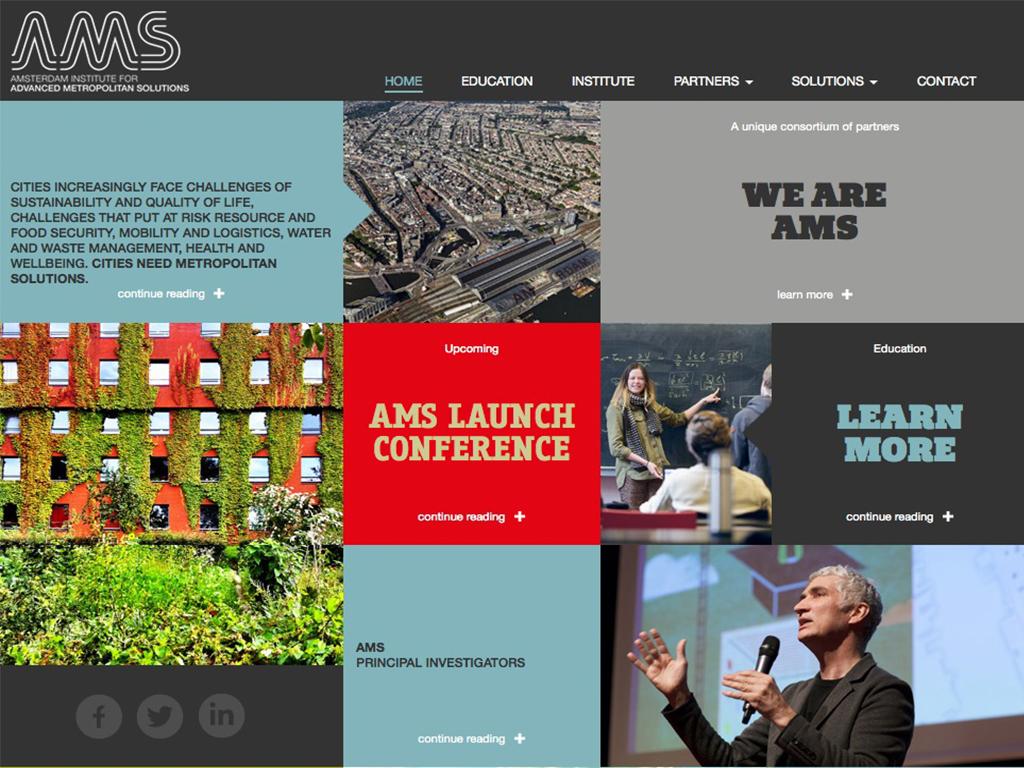 2014-06-20T11:00:00+02:00
2014-06-20T16:30:00+02:00
Opening AMS
On June 20 June 2014 the official opening of the Amsterdam Institute for Advanced Metropolitan Solutions (AMS) will take place, the new institute for applied urban technology and design.
The world is urbanising at a tremendous rate. Cities increasingly face challenges of sustainability and quality of life, challenges that put at risk resource and food security, mobility and logistics, water and waste management, health and wellbeing. Cities need metropolitan solutions. Such solutions are made possible by today's revolution of new technologies and design methods. But no party can do this alone; metropolitan solutions require cooperation between knowledge institutes, companies, cities and citizens. Amsterdam will be the 'living lab' for Amsterdam Institute for Advanced Metropolitan Solutions (AMS). Inhabitants of the city will be involved as testers, users and co-creators of products and ideas that will improve city life.
AMS-partners are TU Delft, Wageningen UR and MIT as core academic partners, TNO, Amsterdam Smart City, Waag, City of Boston, KPN, Accenture, Alliander, Cisco, ESA, IBM, Shell and Waternet. AMS advocates an open model that lets others that share its vision participate in its research and valorisation activities, make use of its infrastructure, and contribute to and benefit from AMS.
More information:
www.ams-amsterdam.com