14-9-13 16:00 - 14-9-13 19:00
Raamsteeg 2, 2311 PL Leiden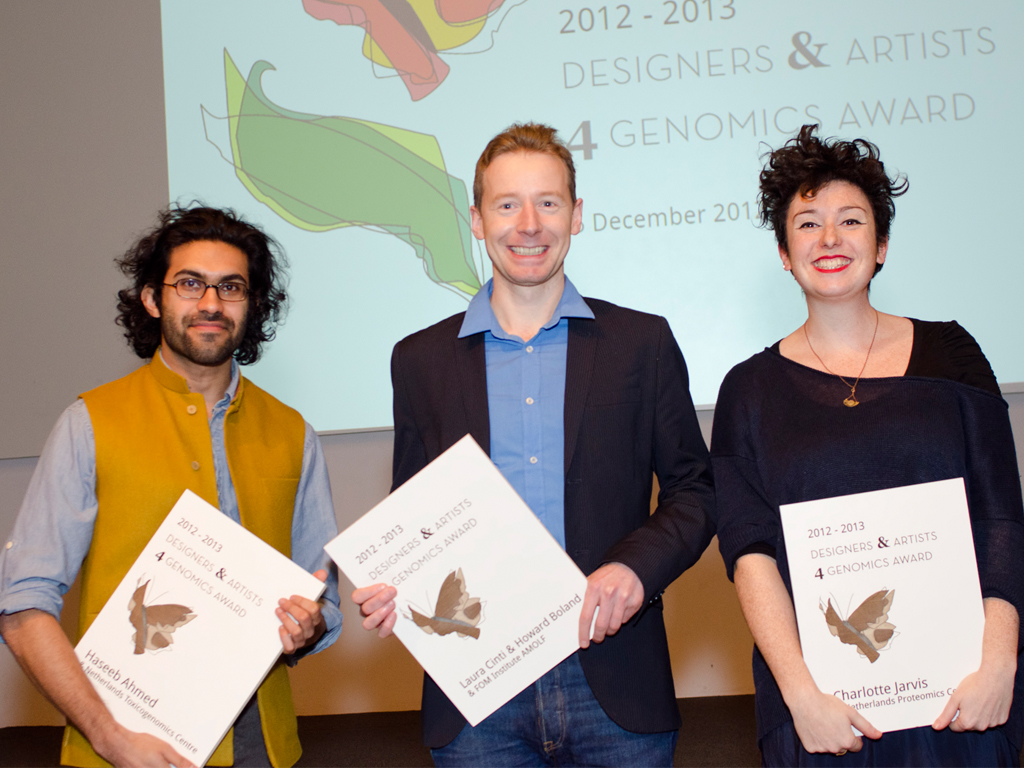 📷 Waag (BY)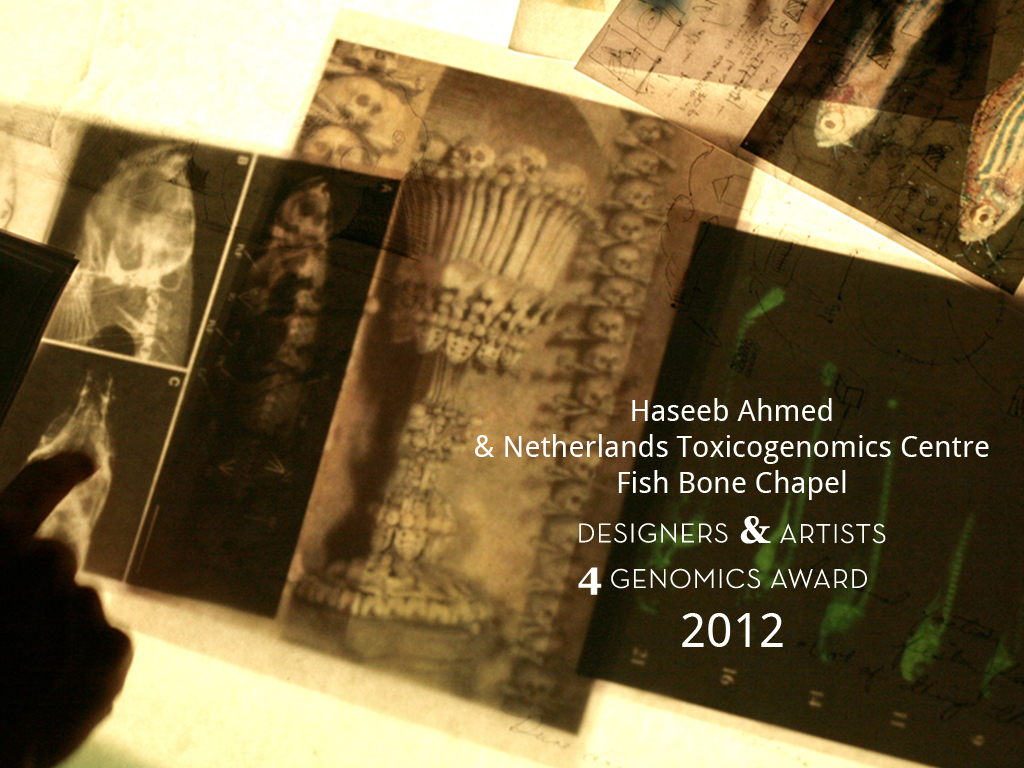 📷 Haseeb Ahmed (BY)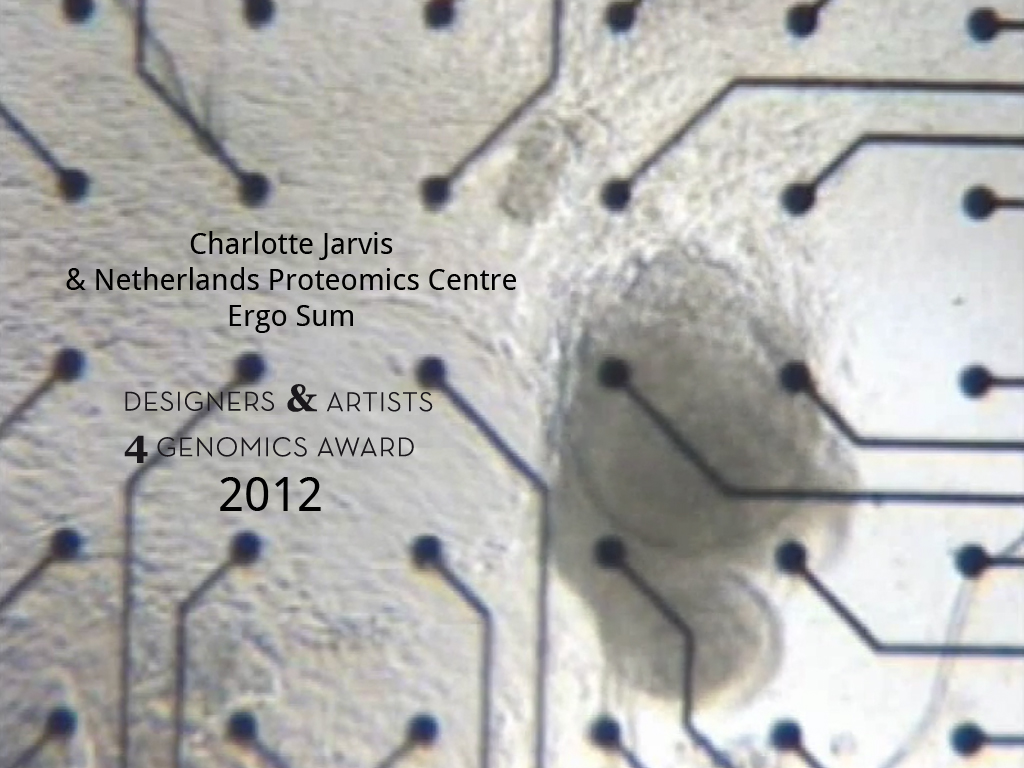 📷 Charlotte Jarvis (BY)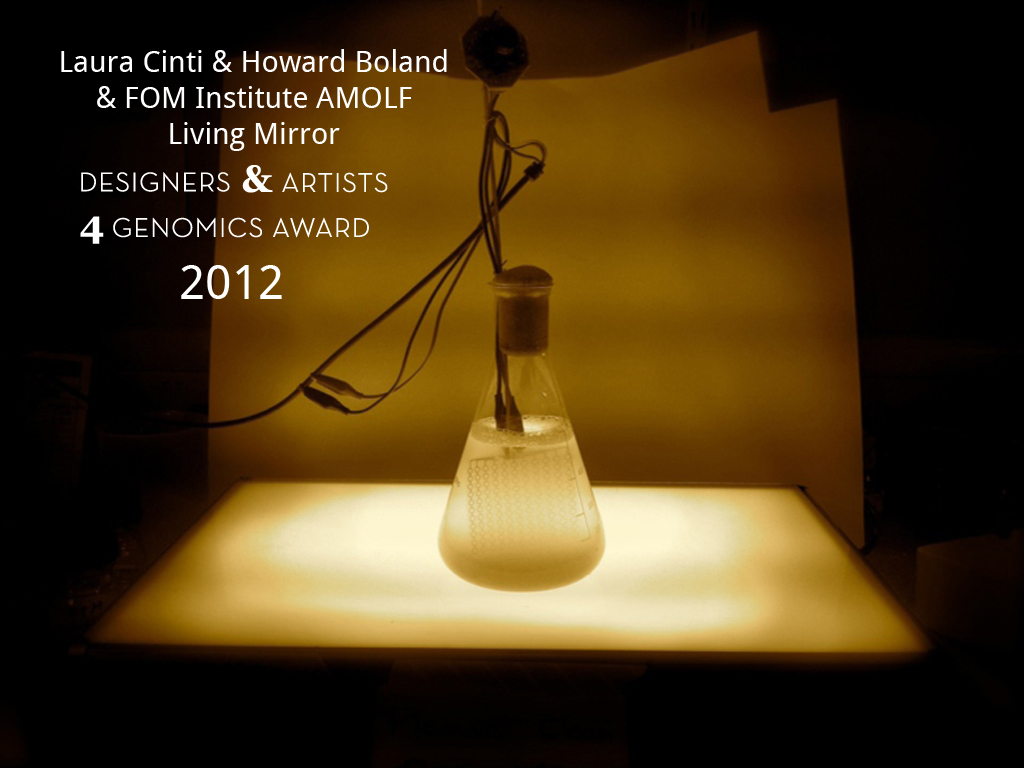 📷 Laura Cinti & Howard Boland (BY)
DA4GA stands for Designers & Artists for Genomics Award. This unique Dutch contest brings art, design and life sciences together. Teams of scientists and artists are working with living material in their projects. Last year, three projects were awarded: Living Mirror, Fish Bone Chapel and Ergo Sum. On September 14th the artists (Laura Cinti & Howard Boland; Haseeb Ahmed and Charlotte Jarvis) will present their final installations to the public at Raamsteeg2 in Leiden.
Programme
At 17.00 hrs the opening of the exhibiton starts (with drinks). Belgian cultblogger Régine Debatty (of We Make Money Not Art) interviews the winning artists on the spot. Also on show: a mini photo expo with portraits of the DA4GA artists of earlier editions. Plus: you can buy the interesting book Bullet Proof Skin by Jalila Essaïdi with a discount!
(Curious about the cooperation between artists and scientists? At 21.00 hrs there will be a live talkshow at the 'De Nacht van Kunst & Kennis' (Night of Arts & Knowledge), with guests from the arts, science and design world. Early Bird tickets for the complete programme, including this talkshow (in English!) and the afterparty at the Stadsgehoorzaal, are for sale here for 7,50 euro per person.)
When?
Saturday 14 september 2013
starting at 17.00 hrs
Where?
Raamsteeg 2
2311 PL Leiden
About DA4GA
DA4GA is an international competition that highlights and explores the exciting and novel possibilities between design, artistic practice and life sciences. Artists and designers are encouraged to delve into the world of bio-art, and produce new work in close collaboration with the Netherlands most prestigious Life Sciences research institutes. DA4GA is initiated by the Netherlands Genomics Initiative, Waag, CSG Centre for Society and the Life Sciences and Naturalis Biodiversity Centre.