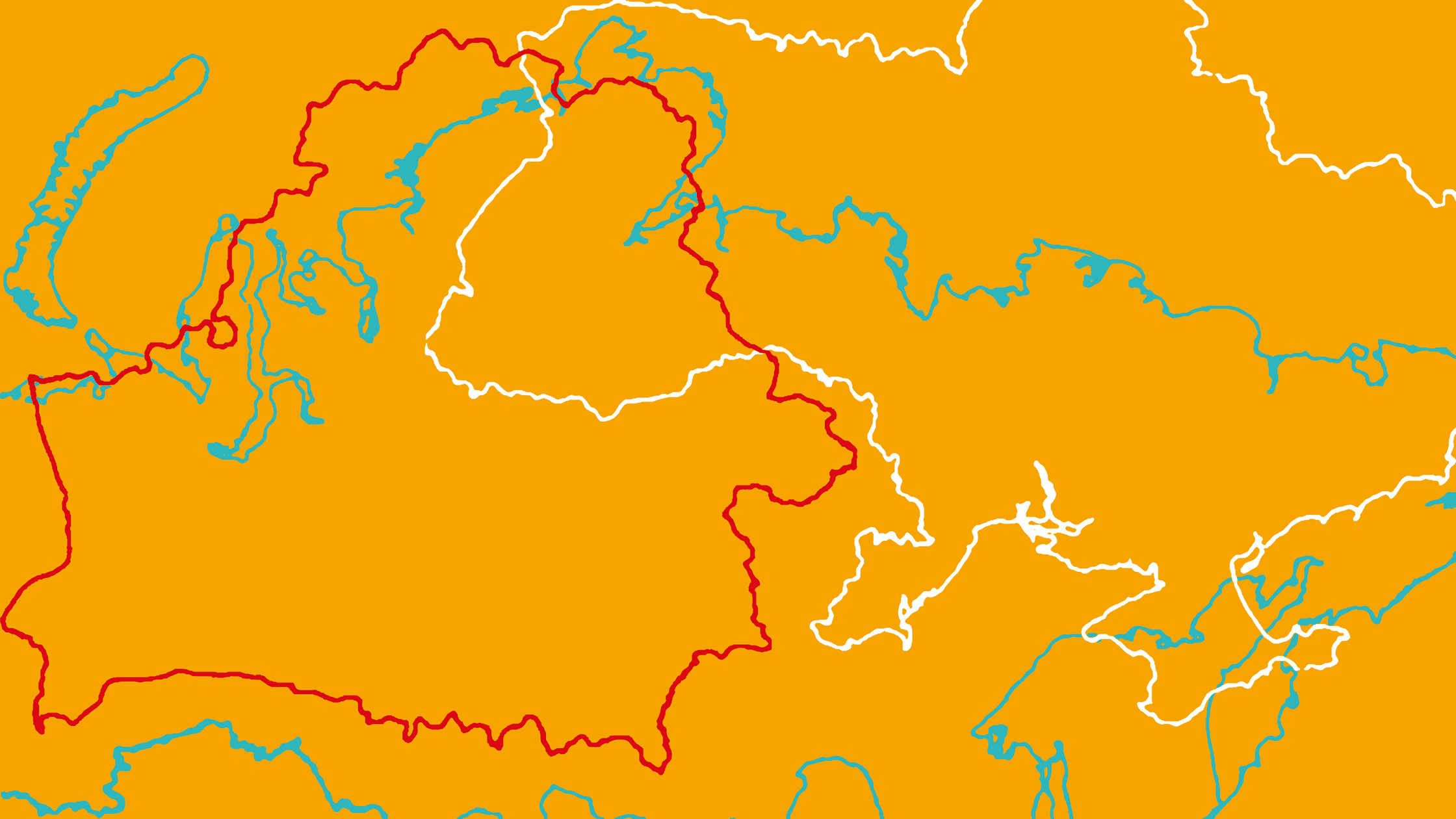 2022-06-30T20:00:00+02:00
2022-06-30T21:30:00+02:00
Tactical Media Meetup #3: The European Internet Blockade of Russian Propagandist Media
Tactical Media Room was founded in late February 2022 after the Russian invasion in Ukraine. Her main focus is the question of how to support tactical media and independent journalists, newsrooms and civic initiatives from Ukraine, Russia and Belarus.
During this third meetup, the Tactical Media Room initiative brings together media- and tech specialists, journalists, and policymakers from the media outlets of the Netherlands, Ukraine, Russia, and Belarus to discuss the shaping of Europe's digital public domain. It is the first debate on this issue that includes internet activists and journalists directly involved in war-news production and delves deeply into the arguments on the levels of both technical, and content-related aspects. 
Background
In the war with Ukraine, the Russian government has sharply increased funding for state media, resulting in an unprecedented level of state propaganda spread on social media platforms. As a consequence, US and EU lawmakers and Ukrainian officials have jolted into action by pressuring social media platforms in an attempt to curb Russian misinformation. This seems to be a watershed moment with regard to freedom of the press and internet freedom. We discuss what is at stake with internet activists and journalists directly involved in war-news production. 
Following US and EU lawmakers' and Ukrainian officials' pressing requests, YouTube has said it would block Russia Today and Sputnik in the European Union, while Twitter and Meta, the parent of Facebook, have said they would label content from the outlets as state-sponsored. However, this decision was criticized by internet service providers and internet freedom organizations as it expands the legal precedents for state censorship in Europe. 
Is freedom of speech sacrosanct or does the distribution of content via the internet come with responsibilities and if so, where lies that responsibility? Who are duty bearers? How do these decisions affect internet connectivity? Will censoring Putin's propaganda machine be a precedent for the future curbing of freedom of the press and internet freedom?  
Programme
The evening consists of two parts. Starting with an update on the current status of internet infrastructure and journalism in the conflicted areas, followed up by a debate.
Participants in the debate are, amongst others:
Ilya Shcharbitski
Sophia Kornienko
Geert Lovink
Elmaz Asanova
Ruben Brave
Vesna Manojlovic
Leon Willems. 
Moderation by Chris Keulemans. 
About the speakers
Elmaz Asanova is a Crimean Tatar/Ukrainian journalist (ATR Channel, Kyiv, Ukraine) and activist. She is the author of several documentaries ("Those Who Open the Way to the Homeland...", "Who are Crimean Tatars?") about the past and present of Crimean Tatars, problems of repatriation, and political and religious freedoms. She is a producer and co-producer of TV programs, and representative of the Crimean Tatar journalist network at conferences in the US, Ukraine, and Turkey. She is a graduate of Taras Shevchenko Kyiv National University and is currently working on a dissertation on the development of religious and secular education in the early 20th century in Crimea. Since April 2022 she works as a journalist-in-residence at NIAS, Amsterdam.
Ilya Shcharbitski is an activist who leads with compassion and strives to improve dialogue between countries for unity and cooperation.  He is connected to a worldwide network of Belarusians who together organize efforts to spread awareness, including protests and cultural events across Europe. He has taken the lead in the Belarus movement in the Netherlands.
Sophia Kornienko is a Russian radio journalist living in Amsterdam. She has been The Netherlands correspondent for Radio Free Europe/ Radio Liberty's Russian Service (Радио Свобода) since 2005 and also contributed to Dutch press, radio, and tv, including NRC Handelsblad, Een Vandaag, and NOS.
Geert Lovink is a Dutch media theorist, internet critic, and author of Uncanny Networks (2002), Dark Fiber (2002), My First Recession (2003), Zero Comments (2007), Networks Without a Cause (2012), Social Media Abyss (2016), Organisation after Social Media (with Ned Rossiter, 2018) and Sad by Design (2019), Stuck on the Platform (2022). Almost all of his books have been translated into German, Italian, and Spanish. In 2019 an anthology of his work appeared in Russian.
Ruben Brave, the initiator of Make Media Great Again, is a Dutch internet pioneer. He is a media professional, multiple tech-entrepreneur, and CEO of academic business incubator Intelligence to kick-start university startups. He is also chairman of Internet Society Netherlands and board member of various impactful tech- or media-related organizations, such as the Sociaal Economische Raad (SER Diversity in Business), the Fonds Cultuurparticipatie, Open State, TechMeUp, the Nederlandse Boekengids and various independent interest groups for startups. Ruben was recently a jury member at the Amsterdam Science and Innovation Award.
Chris Keulemans (moderator of the debate) is a writer, essayist, traveler, and much sought-after chairman for debates. He has published fiction and non-fiction, was the director of De Balie, and is the founder of the literary bookstore Perdu and the cultural center De Tolhuistuin, both in Amsterdam. In 2021 he published Gastvrijheid (Hospitality), in which, he delves into the art of hospitality through a mix of travel stories, observations, memories, and imagination.
About Tactical Media Room
The Tactical Media Room (TMR) is an initiative of Waag Futurelab and Institute for Network Cultures (HvA). It was founded in late February 2022 after the Russian invasion in Ukraine. In collaboration with hackers, artists, designers and researchers in the Netherlands, TMR aims to support independent tactical media, journalists, newsrooms and civic initiatives from Ukraine, Russia, and Belarus.
As a temporary Amsterdam-based platform, TMR brings together different forms of expertise in the fields of journalism, media activism, arts, and research. A group of currently fourty members addresses topics and activities that vary from Russian disinformation, censorship and propaganda research to mapping platform geopolitics, support regarding hardware and online services by ISP's and hosting providers, tech knowledge exchanges (from satellite phones to cyber security), and practical aid support.