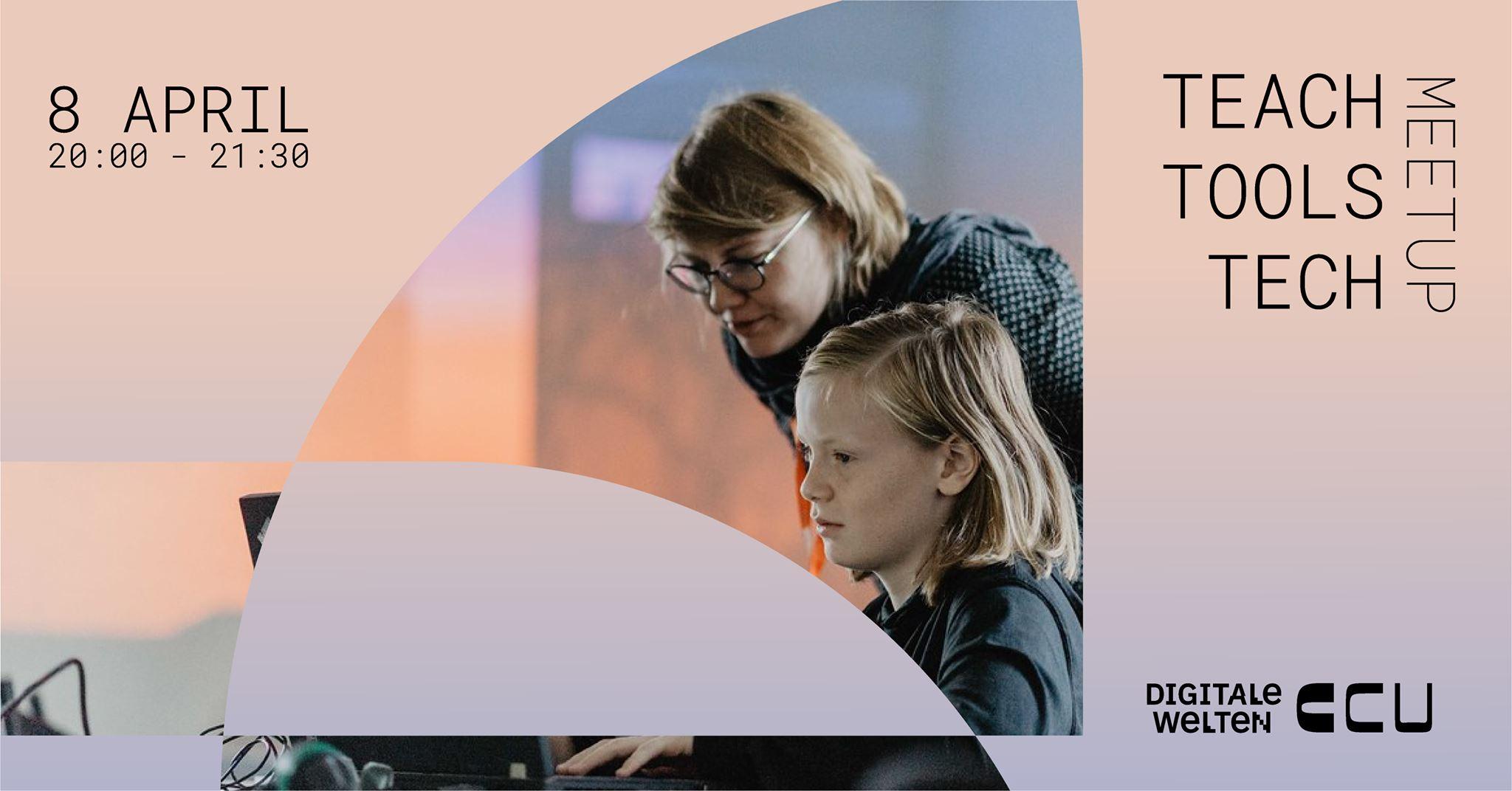 2021-04-08T20:00:00+02:00
2021-04-08T21:30:00+02:00
TEACH - TOOLS - TECH Meetup
How to critically approach technologies in a fun and empowering way? What tools and methods can be used to learn in a community? In order to address these questions, Creative Coding Utrecht & Digitale Welten have joined forces to explore creative approaches of teaching and learning about tech.
The public online event Teach - Tools - Tech brings together Frank Vloet, Lead educator at Maker Education Lab at Waag, Shailoh Phillips (teacher at Royal Academy of Art in The Hague and Willem De Kooning Academy) and Prof. Dr. Verena Kuni (DIY enthusiast and scholar at Goethe University Frankfurt), to discuss the "why" and "how" of critical making and maker education. They are joined by an international network of artists and collaborators.
Price: Regular € 7,50 / Student discount: € 5
Organised by Digitale Welten, a program for creative tech and digital culture youth education, and Creative Coding Utrecht (CCU), a platform and community that stimulates creative coding as artistic and emancipatory practice.