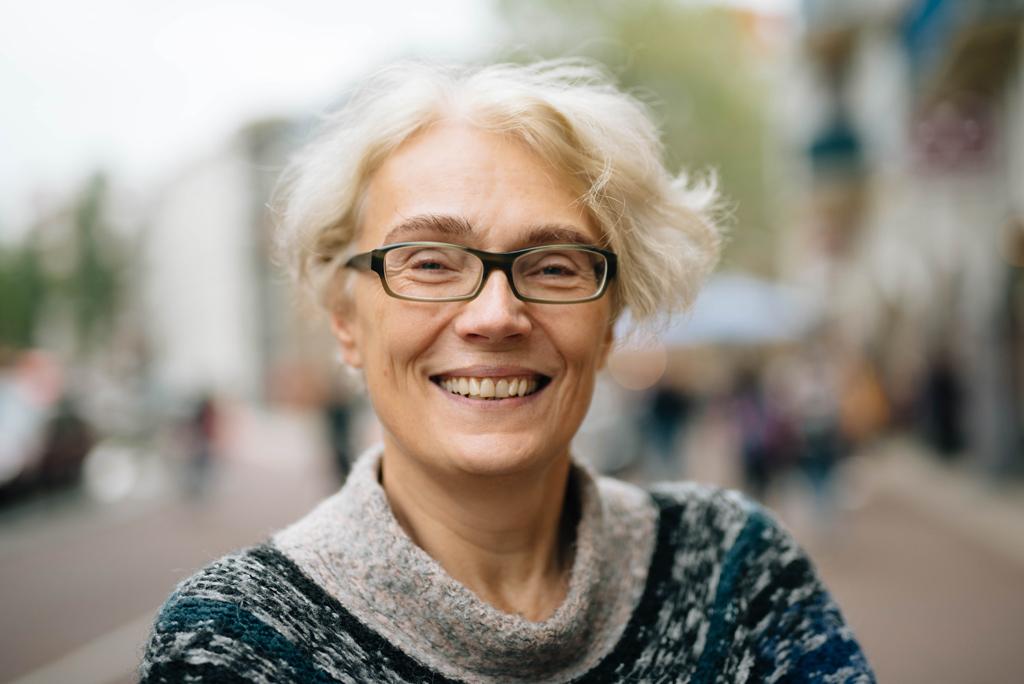 Janine Huizenga
Designer
Janine Huizenga worked at Waag as designer.
Janine Huizenga was trained as an artist and photographer at the Gerrit Rietveld Academy in Amsterdam. After many years as Creative Director of Amsterdam based Waag, she designed and directed the Cultural Mapping project at the University of Central Lancashire, UK. In 2008 Janine co-founded the Creative Cooperative with partner Andrew Bullen. Within the Creative Cooperative, she works as a digital media designer, teacher, consultant and organizer of workshops and events around digital media design and societal change.
In 2010, she co-founded the European Street Design Challenge, an annual design competition that takes place in Paris during the Futur en Seine festival. In this competition, international teams of top young designers, in close cooperation with local residents and policy makers, compete to create innovative, "smart" urban design.
Janine has wide experience in design education: As a teacher of digital media at the Gerrit Rietveld Academy; at the HvA/Media Lab Amsterdam; The European Media Masters of Art, HKU; the Sandberg Institute, Amsterdam and at the Xiamen University Tan Kah Kee College in Xiamen, China. 
At this moment she is also coach at the HKU (Gaming and Interaction Design) and The Technological University of Eindhoven/ Next Nature. Janine is chairwoman for the Grant Programme for E-Culture at the The Creative Industries Fund NL.