Critical ChangeLabs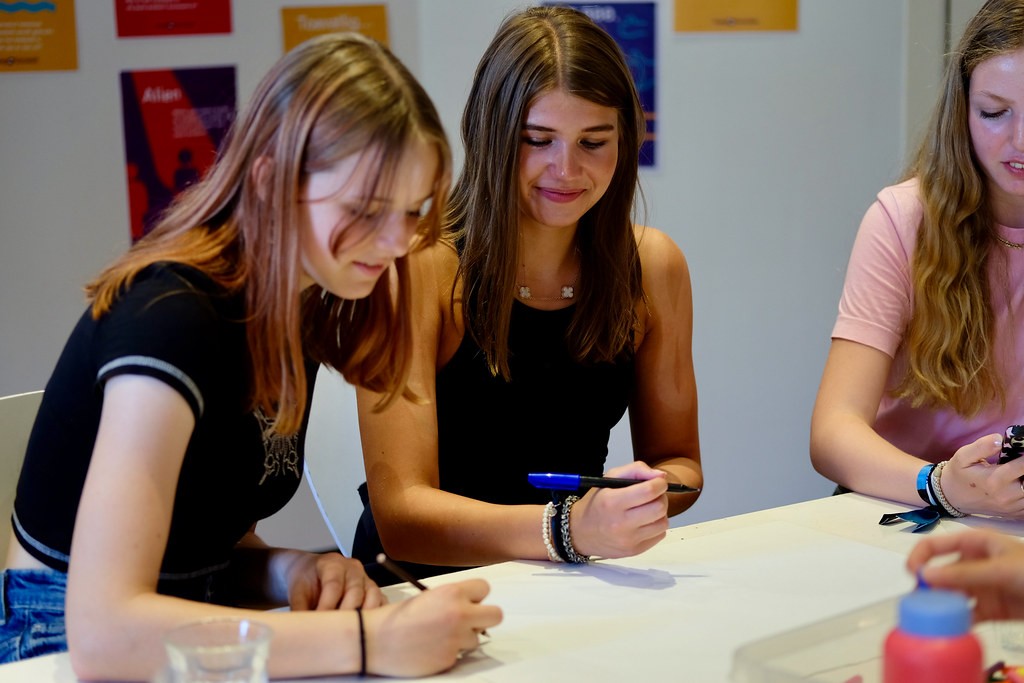 Right-wing populism is on the rise in Europe. Far-right parties are entering government in more and more countries. At a time when polarisation and declining trust are spreading across Europe, it is important to promote active democratic citizenship. Democracy requires the participation of all citizens, young people in particular. It is therefore urgent to offer young people a learning environment in which they continue to understand and explore the importance of democracy. Young people are the future of democracy.
Mission
In the European project Critical Changelabs, Waag Futurelab, with partners University of Oulu (FI), University of Barcelona (ES), Ars Electronica (AT), Trinity College Dublin (IE), Kersnikova (SI), Latra (EL), Tactical Technology Collective (NL), European Alternatives (FR) and Institute for Social Research (HR), is investigating the relationship between young people and democracy and thus the future of 21st century European democracy. 
Vision
As far as Waag is concerned, making education is an extremely good way to teach young people to think critically and cooperate. By discovering, testing, and trying, you learn to express your creativity. Waag investigates how a maker mindset and 21st-century skills can help people (better) find their place in society.
What are we going to do? 
Over the next few years, Waag will organise activities within the Critical Changelabs making education project in which young people think together about what the future might look like.
A 'critical changeLab' is a place yet to be designed - a lab - in which a method (e.g. critical making) is central. The aim of this place is to develop more democratic awareness with and for young people. You can compare it to a 'maker space': a digital playroom where you learn to design, create, discover, experiment and make but with a focus on citizenship skills. 
Nineteen 'Critical ChangeLabs' will be set up in this project, in nineteen different countries. That means activities for young people, each with a different approach, testing how young people gain a better understanding of the importance of democracy. One such lab will take place in Amsterdam at Waag. From this project will come a pedagogical model in which creative and narrative practices such as 'theatre of the oppressed' (Augusto Boal) and speculative design are central. 
Goals
Critical ChangeLabs establishes transdisciplinary collaboration between various actors from formal and informal education, civil society organisations and SMEs (small and medium-sized enterprises) to rethink European democracy with young people and envision a future focused on justice. 
Output: An 'educator's handbook' + workshops.
Outcome: Data collected from teachers and students.
Impact: Young people have a better understanding of the importance of democracy
This multi-year project will eventually lead to an educator's handbook.
This project has been funded by the European Commission HORIZON.2.2 - Culture, creativity and inclusive society and HORIZON.2.2.1 - Democracy and Governance.