Drawing of Today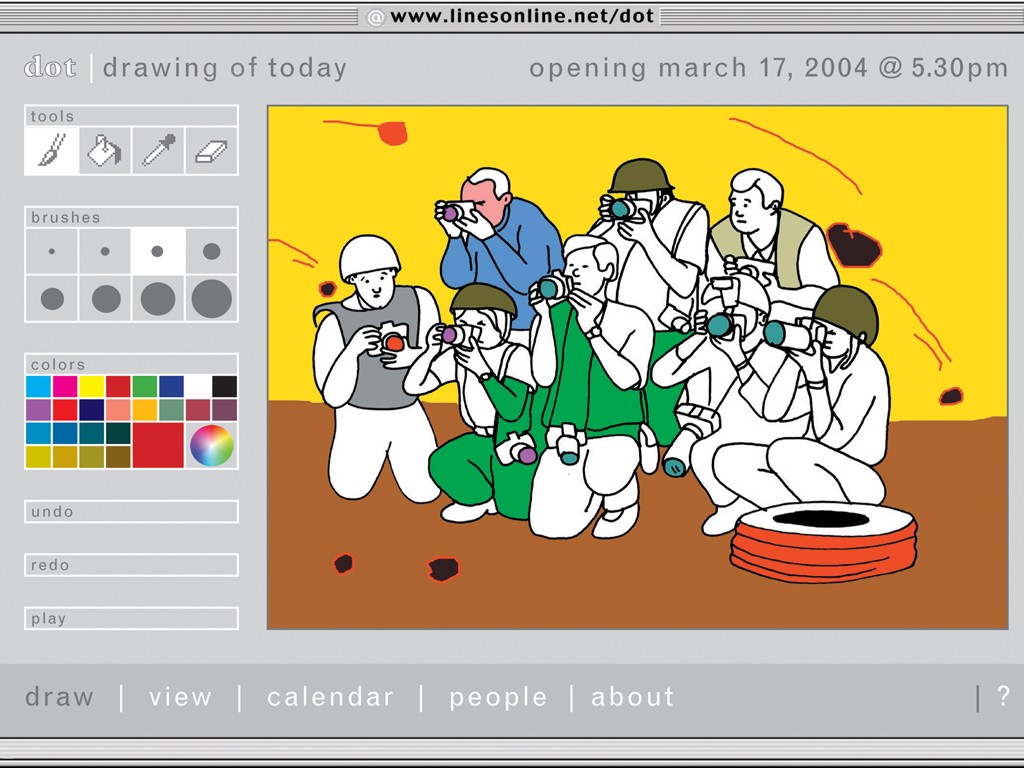 Drawing of Today was a cooperation between Waag and the artists Ram Katzir and Yariv Alter Fin, part of a larger project called 'Lines Online'.
Lines Online was a virtual environment on the internet. Here, visitors could create and collaborate is a simple, accessible way. The concept was to stimulate creation, working and playing together and using so-called 'naive' media. 'Naive' media is ideal for people who experience internet-technology as a barrier. The target was to offer high level technology in a simple fashion, to access a broad target group of artists, children and elderly. In a playful and attractive way they could all partcipate in the community. The goals of this project were:
The use of the concept of online collaborative creation;
The development of a style;
Accessing a wide target group.
The idea was to reach a wide audience, not necessarily interested in art, by using an open format (not to many choices, but with endless possibilities of combining text and line drawings) and to present their contributions in a virtual guest book. On this website news photo were added as line drawings. These could be coloured by visitors, using the interface.