Madretsma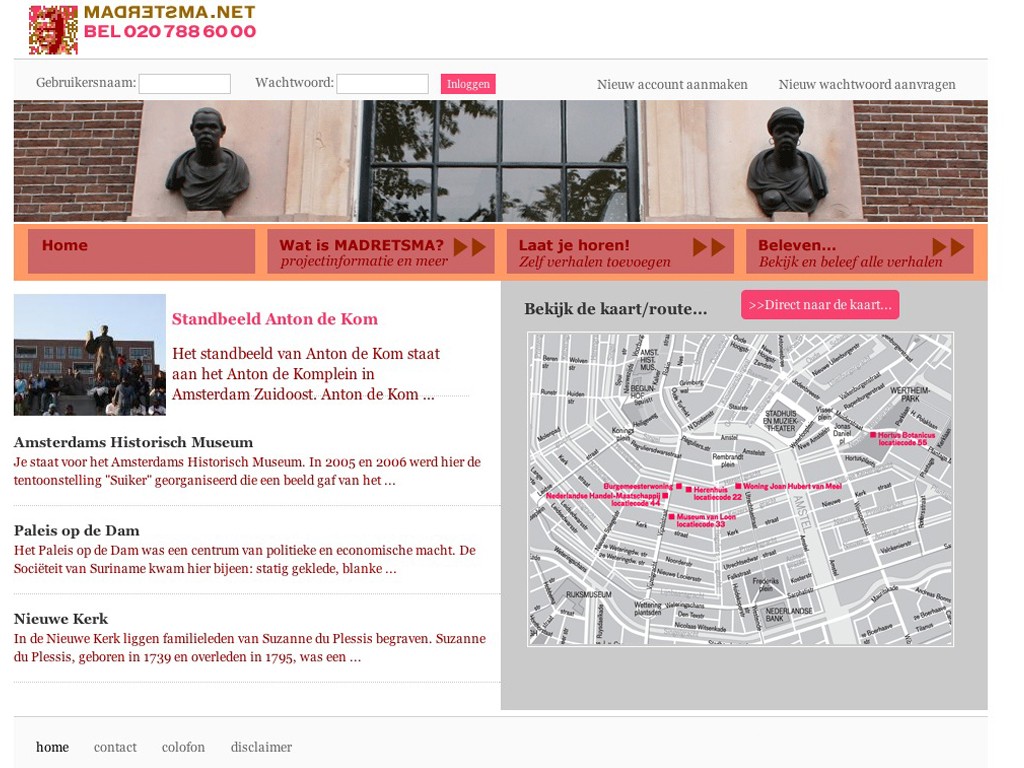 Museums have a task to bring together our heritage and to keep and show it for future generations. But museums do a lot more. With media technology, debates, tours and other ways they actively search to reach their interest groups. This normally takes place within the walls of the museum itself. Heritage, and for our collective historic awareness relevant stories, can be found outside these wall too, in the public space.
Madretsma was a project that used mobile communication to create stories and linked the heritage iinside the museum with world outside the museum.
How can you make technology accessible to tell the sometimes heroic, sometimes painful and sometimes personal stories at a relevant location?
Global Positioning System (GPS), but also other possibilities that are available to 'everyone' like the so-called 'shortcodes' or 'shotcodes', can be used on specific locations to receive and send information to a mobile device, like a cell phone. Through a mobile phone (by using text, audio, video and images) one can explore the ornamental differences and similarities between a chest by Marcel Pinas the Museum for the Tropics that depicts the sufferings of slaves and the freeze on the palace at the Dam square, that has a detail where the labour force of the slaves as production factor is exalted.
Madretsma is a cooperation between the Royal Institute for the Tropics, NiNsee and Waag and was a financially supported by the Mondriaan Foundation, Prins Bernhard Cultuurfonds and VSBfonds. Starting in 2008, stories were collected connecting the history of slavery in Amsterdam to locations. The complete information was ready in 2009 and made available through the website, an audio route and on a map with the locations.