Tactical Media Network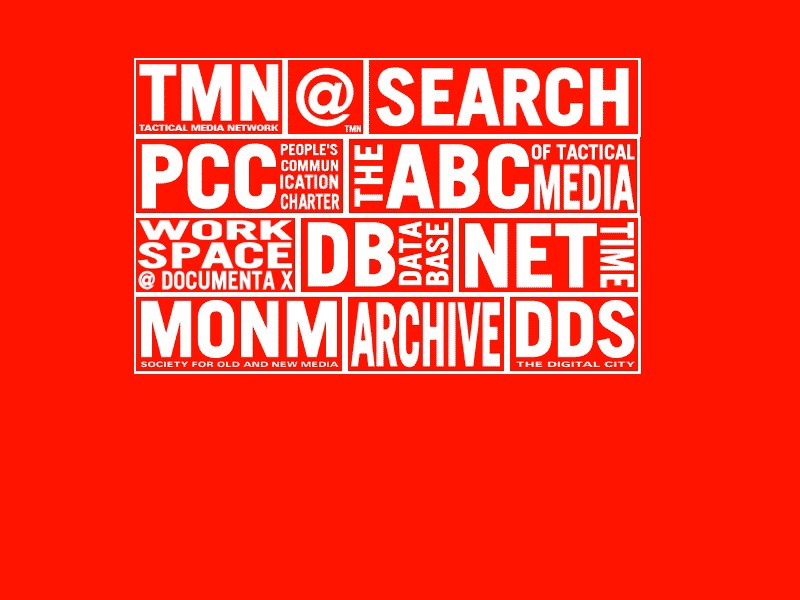 Under the name 'Tactical Media Network' (TMN) a number of activities were initiated from the Waag (in those days the Society for Old and New Media, now Waag) by David Garcia, Geert Lovink and Menno Grootveld. 
An important activity of the TMN was the Hybrid Workspace Lounge on the Documenta X exhibition in Kassel, Germany. Here, the Hybrid Media Lounge was born, a database on non-profit media organisations troughout Europe. Also the People Communication Charter (PCC) was launched on a separate website, which is no longer functioning.