We want bandwidth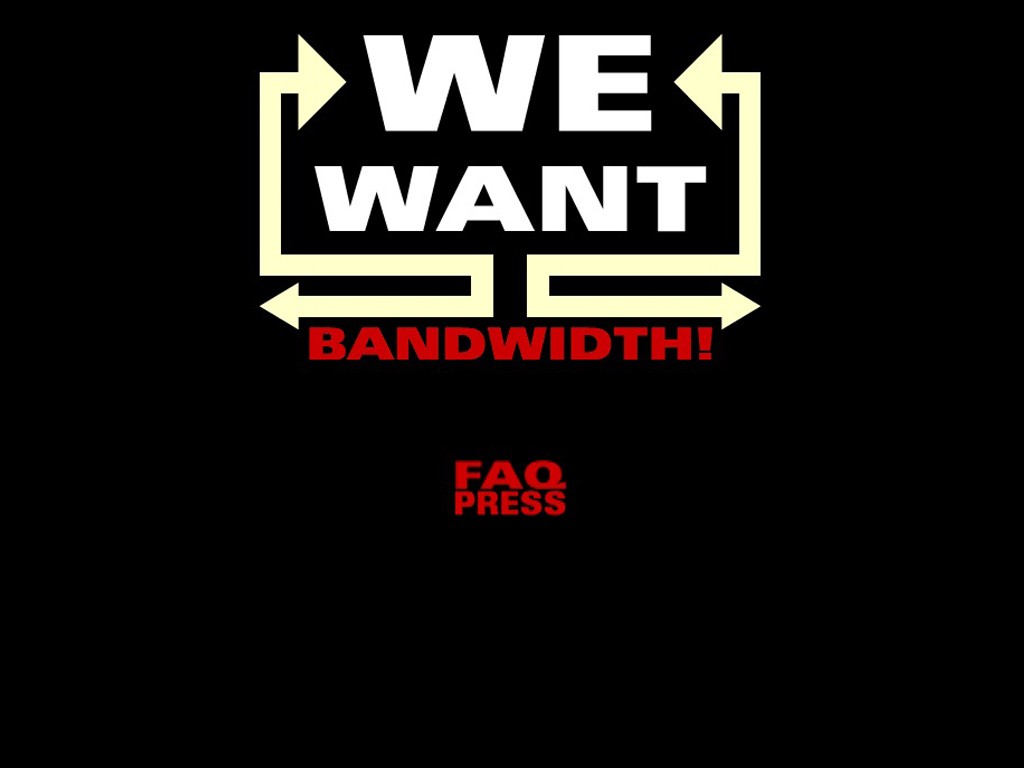 At the Documenta X (Kassel) of 1997, a public inquiry into bandwidth, the 'We want bandwidth' campaign was organized by the Waag. This project was located in the Hybrid Workspace at the Orangerie. In the media studio information about recent social, cultural and political issues were assembled and disseminated.
During the 'We want bandwidth' campaign European politicians were criticized for their policy on access and infrastructure for local producers of content. It was proposed that the European Union should get a stronger grip on the social and cultural components of existing European Information and Communication Programmes (ICT).
Bandwidth (the data transfer capacity of an electronic communications system) is an essential condition for having access to information. In the information society, social communication and debate shifted from the physical public domain to the electronic public domain. A side-effect of accelerated technological change is the gradual silencing of democratic voices, because they lack bandwidth.
Staff involved in this campaign were: Marleen Stikker, Mieke Gerritzen, Eric Kluitenberg, Michaël van Eeden, Geert Lovink, Yariv Alter Fin, Nina Meilof, Ace Suares and Jan van den Berg.
During the campaign a logbook was kept, a FAQ was written and press publications were registered on the Bandwidth website.