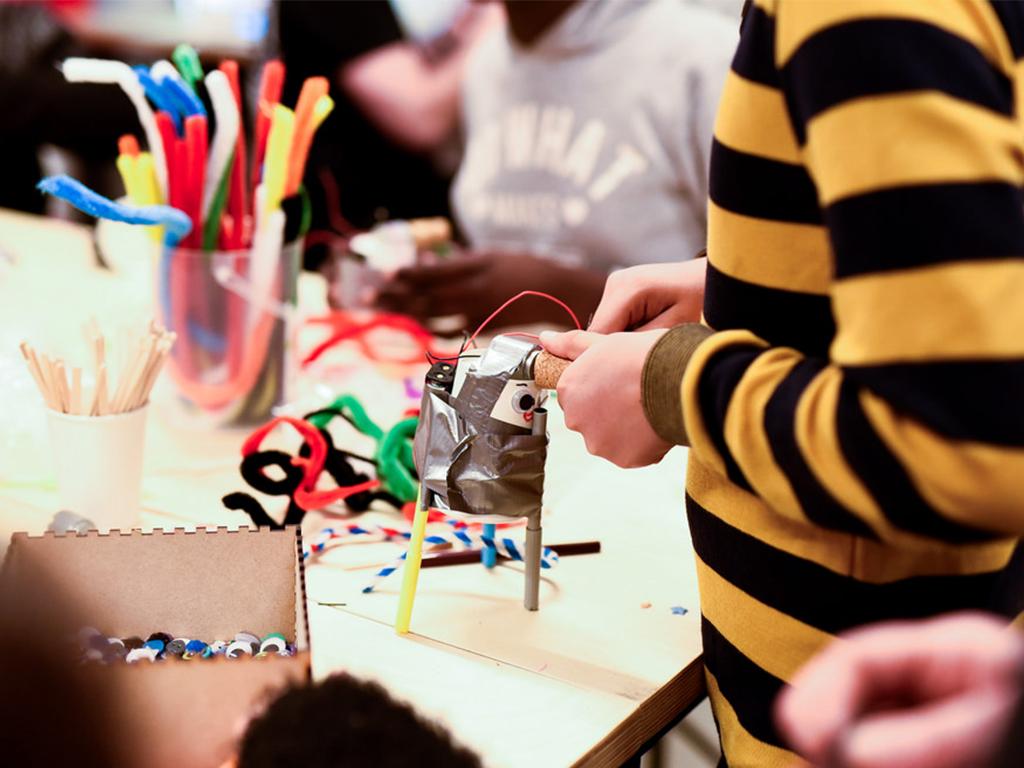 2017-09-08T12:30:00+02:00
2017-09-08T13:30:00+02:00
Copenhagen Maker
Karen van der Moolen will speak at the Copenhagen Maker festival on the topic 'Creating Maker Mindsets?" on 8 September 2017.
Step into a living laboratory for maker education and test the future of making, playing, and learning. Embark on a journey through workshops on creativity and skills in IT, programming and electronics, practical teachings on fast prototyping, 3D CAD/CAM modelling or tinkering, and new ideas on how to foster the maker mindset using VR/AR or digital fabrication.
Karen van der Moolen is a strategic thinker, social engineer and programme developer. As Head of programme Open Design at Waag in Amsterdam (NL), she researches the impact of digital fabrication technologies on society with a human centered approach.
More information at http://www.copenhagenmaker.com/
Society 4.0
An exploration into the fourth industrial revolution and the future of society in the intersection between technology, the man-made and the maker movement. Copenhagen Maker celebrates maker culture anno 2017 with a curious exploration of the economic, human and social changes that accompany the greatest technological megatrends. Our surroundings will become smart and automated, our lives digital and connected, and our reality expanded and radically changed. Through more than 60 workshops, practical projects and inspiring business cases, hackathons and debates we explore and celebrate Society 4.0 and – with maker culture as our launch pad – reflect on the opportunities and implications that the next decade of technology will bring.