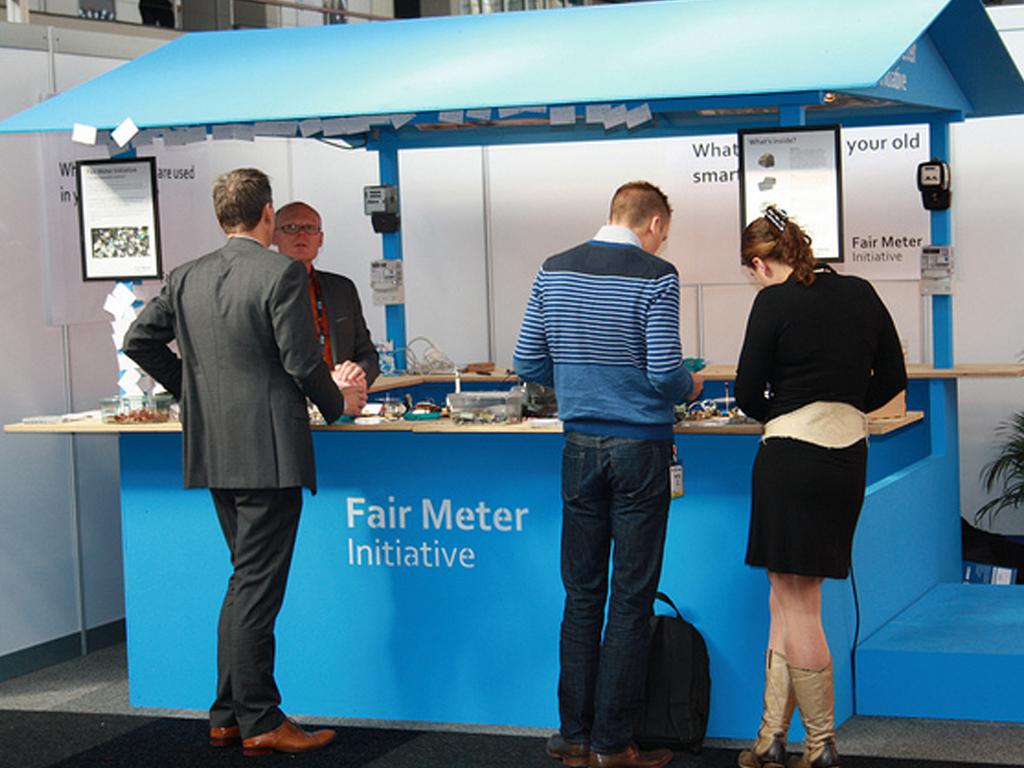 2013-10-15T09:00:00+02:00
2013-10-16T16:00:00+02:00
Fair Meter Initiative @ European Utility Week
The Fair Meter Inititative will be present at the European Utility Week Amsterdam, October 15-17 2013. During the exhibition opening hours there will be an interactive information stand located at the exhibition floor of the RAI in Amsterdam.
At the Energy Experience platform a round table talk will be facilitated on fair meter principles, Tuesday October 15th, 15.00-16.00 hours. Involved stakeholders to –sustainable– smart meter supply chain practices are kindly invited to attend an international workshop on Wednesday October 16th, 13.30-16.00 hours. This workshop will be held parallel to the EU Utility Week at the conference venue at RAI Amsterdam.
The Fair Meter Initiative is an open network to raise sustainable practices in the smart meter roll out. Principles concerning undisputed raw materials, responsible and transparent supply chain practices, energy neutrality, circular economy, as well as co-creation and reciprocity to stakeholder demands should provoke that the next generation smart meters will be sustainable.
Alongside with the presence at the European Utility Week, a bootcamp will be held at the Waag in Amsterdam (on invitation only). At this event, the fair meter will be researched in depth from different perspectives by designers, technicians and experts in the field of the smart meter chain.
When?
15-17 October 2013
Where?
European Utility Week Amsterdam
RAI Amsterdam