Textile and Clothing Business Labs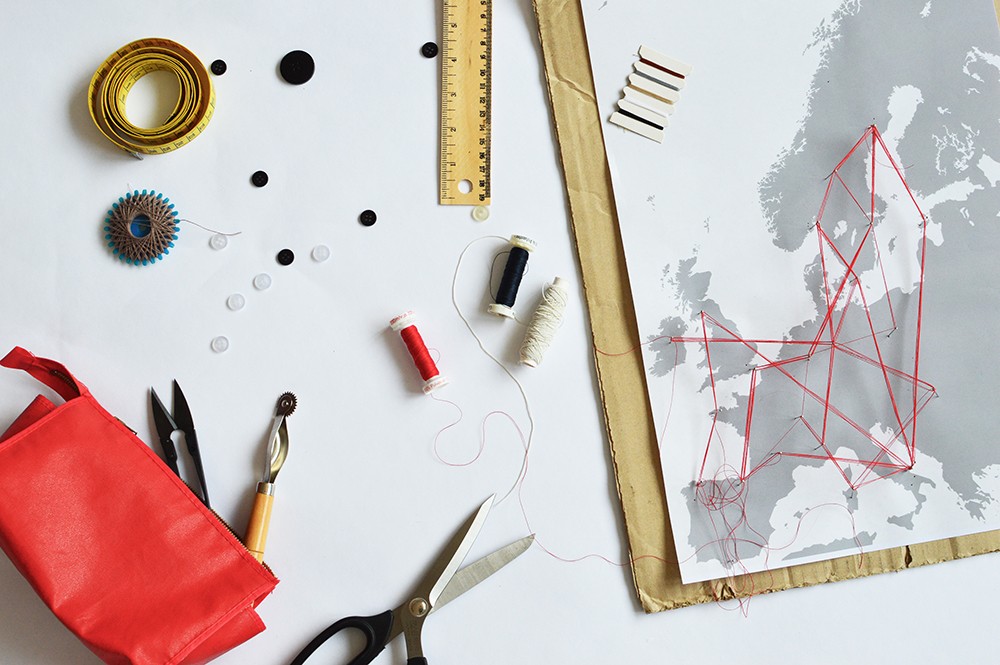 In het project Textile and Clothing Business Labs (TCBL) innoveerde Waag de Europese kleding- en textielbranche. Samen met partners uit heel Europa onderzochten we in dit project hoe de confectiesector kan profiteren van nieuwe technologieën, werkwijzen en verdienmodellen.
Het gaat erom een ecosysteem te ontwikkelen dat de branche blijvend een betere positie geeft in de mondiale kleding- en textielsector. De strijd om het goedkoopste product is nu vaak nog de dominante strategie in de branche. TCBL wil het kennisniveau en de concurrentiepositie van de sector versterken. Dat doet zij door met alle relevante stakeholders samen te werken in designlabs, maaklabs en communitylabs.
TCBL exploreert de innovatie van de textiel en kledingindustrie op drie gebieden. We onderzoeken hoe future internet technologie de keten kan verbeteren; hoe we bestaande ambachtskwaliteiten kunnen behouden en (opnieuw) van waarde kunnen maken; en hoe we een DIY cultuur in de branche kunnen inbrengen.
Het project is geïnitieerd door de Italiaanse confectieregio Prato. Strategic Textiles werkt nauw samen met de kleding en textielsector, maar ook met de creative industries en innovatielabs. TCBL helpt de Europese 2020 doelstellingen te behalen door economische ontwikkelingen en banen te creëren.
TCBL is een samenwerkingsverband van de volgende partijen: Municipality of Prato, German Institutes for Textile and Fiber Research - Center for Management Research, Istituto Superiore Mario Boella, Skillaware, The Open University, iMinds, Tavistock Institute, Materials Industrial Research & Technology Center S.A., Waag, Huddersfield & District Textile Training Company Ltd, eZavod, Consorzio Arca, Unioncamere del Veneto, Hellenic Clothing Industry Association, Sanjotec - Centro Empresarial e Tecnológico, Clear Communication Associates Ltd (CCA).