Textile and Clothing Business Labs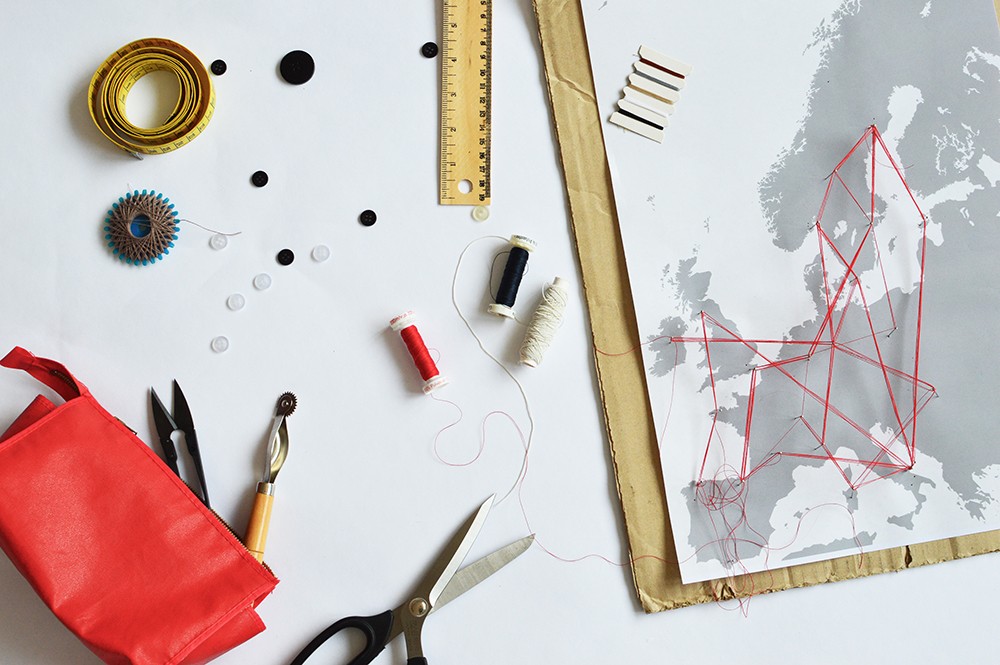 With Textile and Clothing Business Labs (TCBL), Waag helped lead innovative practices in the European textile and clothing industry. In the project we (along with partners from across Europe) investigated how the clothing sector can benefit from new technologies, processes, and business models.
The aim is to develop an ecosystem that provides the industry with a better (permanent) position in the global textile and clothing industry. Often, the battle for the cheapest product is the dominant strategy in the industry. TCBL hopes to strengthen the knowledge and the competitiveness of the sector. It accomplishes this through working together with all relevant stakeholders in design labs, create labs, and community labs.
TCBL explores innovation in the textile and clothing industry in three areas. We investigate how future Internet technology can improve supply chain; how we can maintain existing craft skills and renew their value; and how we can bring a DIY culture into the industry.
The project was initiated by the Italian confection region, Prato. TCBL not only works closely with the clothing and textile sector, but also with the creative industries and innovation labs. Strategic Textiles helps achieve the Europe 2020 objectives by creating economic development and jobs.
TCBL is a collaboration between: Municipality of Prato, German Institutes for Textile and Fiber Research - Center for Management Research, Istituto Superiore Mario Boella, Skillaware, The Open University, iMinds, Tavistock Institute, Materials Industrial Research & Technology Center S.A., Waag, Huddersfield & District Textile Training Company Ltd, eZavod, Consorzio Arca, Unioncamere del Veneto, Hellenic Clothing Industry Association, Sanjotec - Centro Empresarial e Tecnológico, Clear Communication Associates Ltd (CCA).