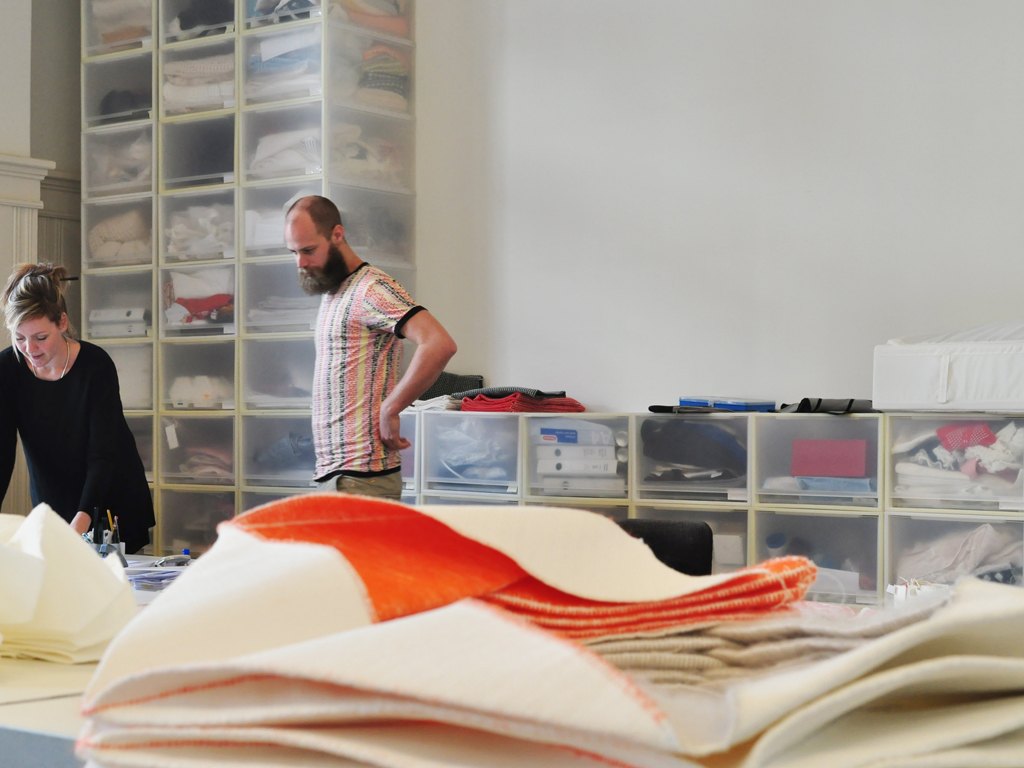 📷 Waag (BY-NC-SA)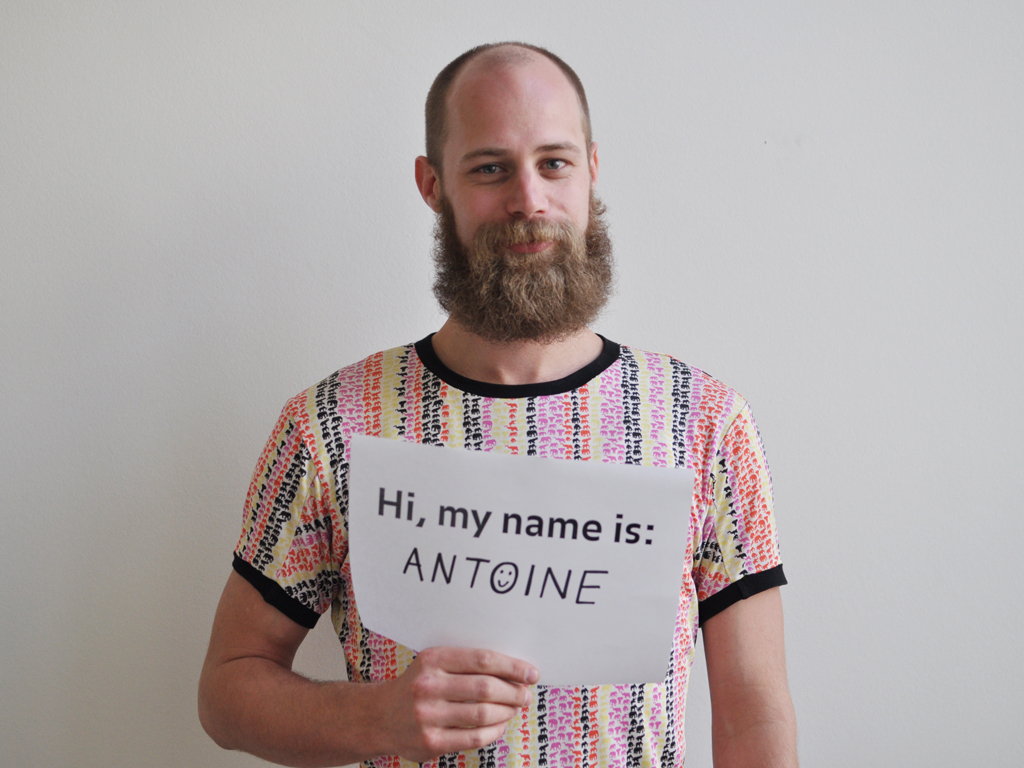 📷 Waag (BY-NC-SA)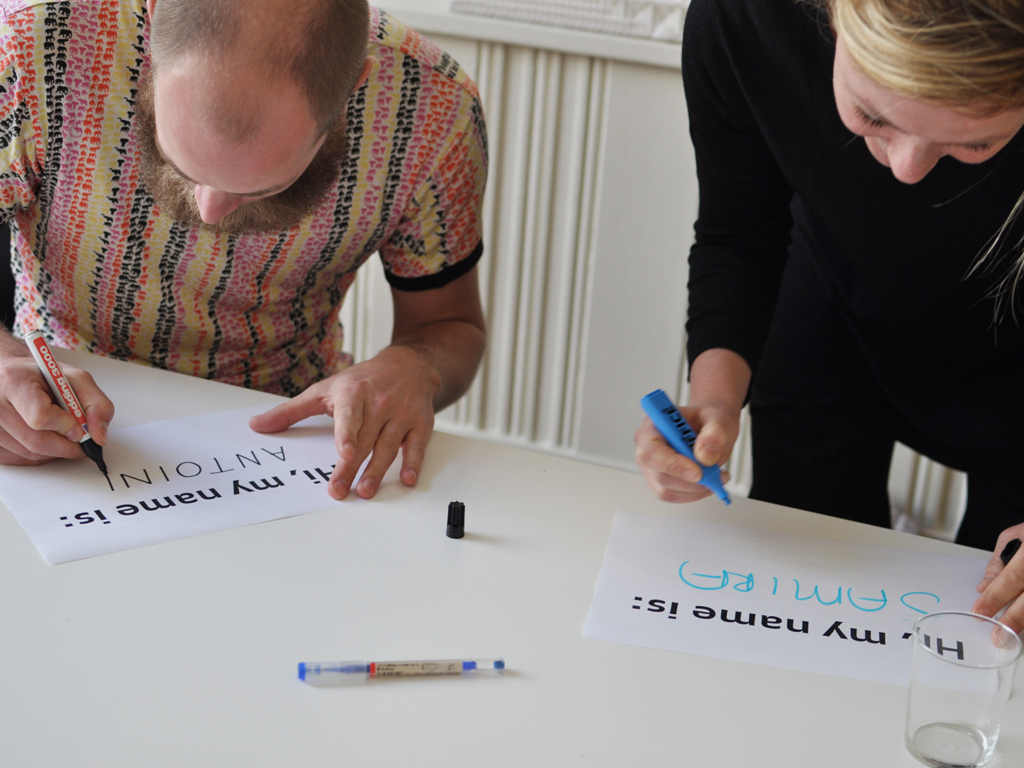 📷 Waag (BY-NC-SA)
With the ZigZag event of the project WEAVE we will be taking over the Nieuwmarkt in Amsterdam for an entire day in September. During this festival, we create a world of textiles, together with young children and students. We can use some help (and inspiration) creating this new world! That's why three different Dutch designers are going to help us out: Antoine Peters, Marina Toeters and Samira Boon. But what kind of art do they make and why? Antoine Peters tells us all about it.
What were your childhood dreams?
"When I was young, I dreamed about becoming more then 100 years old.
How old were you when you first started creating and designing things?
"I'm not sure when it all started exactly but as far as I can remember I'm busy making all kinds of things. From drawing and making treehouses in the forest to helping my dad with building real houses. Even now, all the things I make are very different from each other. It's never only about the piece of garment, that's exactly what I like about fashion. You also have the inside of the garment, a presentation, a label and so much more fun stuff you have to think about." 
Did you know what art was when you were young?
"No, actually I still don't know what it is. And that's exactly what I love about it. It doesn't matter if a piece of art is beautiful, ugly, fun or just stupid. It's all about what it does to you, personally. Art is about you, not about the piece of art itself." 
Can you remember your first visit to a museum?
"I think I never visited a museum as a child. But nowadays I'm catching up! I really like to wander around a museum, all by myself. Especially when there's an audio tour with headphones, you discover things you normally wouldn't see or know."
Where does your inspiration mostly come from?
"Everywhere! Literally everything can inspire me. It can be a photograph, a specific color, a shape, music or even a kind of feeling. Since my inspiration comes in the most unexpected moments, I collect all these things in boxes, so I can use them when needed. When I start a new project or collection I turn all my inspiration boxes upside-down to take a dive into the material, just like Scrooge McDuck does in his warehouse. At that moment I select all the things that are still interesting to me, the next step is to make one wall of inspiration. This wall gives a nice overview of my selection. Whatever the end result, I always try to make people smile with the things I create."
With your project 'A sweater around the world' you made sweaters which can be worn by two persons at the same time. How did you come up with that idea?
"I thought it was funny to see two ladies walking on the runway in one big sweater. I like to play with different shapes and proportions by making things really small or blown-up big. During a party at my place, two friends tried out the sweater. The result was so funny I photographed it and after that i decided to hit the streets to capture all kinds of strangers in that sweater. The fun part is that everyone who wears the sweater gets a smile on his face."
How would you describe your art in three words?
"Conceptual, graphic and fun."
What do you still want to make out of textile?
"A gigantic bomb, as big as a house, that is so soft that everyone wants to cuddle it. Real bombs are of course very useless, this could be a way to make them a little bit more useful."
Which tip do you have for kids who want to become an artist? 
"When you start making arty things, people will always ask you 'why are you doing this?'. Don't let this stop you from doing what you want to, instead, ask these people 'why not?'"
If you could only use one color for your art, which one would it be?
White! Officially it isn't a color but I see white as a blank canvas where everything still is possible. But above all I would choose a rainbow palette. Every color will do, as long it isn't black. I never wear black, it's so serious and dull. Besides that, everyone is wearing it already!"
ZigZag Festival: you are invited! 
Will you be in the neighborhood of Amsterdam 5 September? If so, make sure you will pay a visit to the Nieuwmarkt. The ZigZag event is open for everyone. 
All parents and kids are welcome to visit the festival for free and join the hands-on Do-It-Yourself activities: from artistic interventions and performances to learning new handicrafts. There is enough to do, see and experience for young and old!