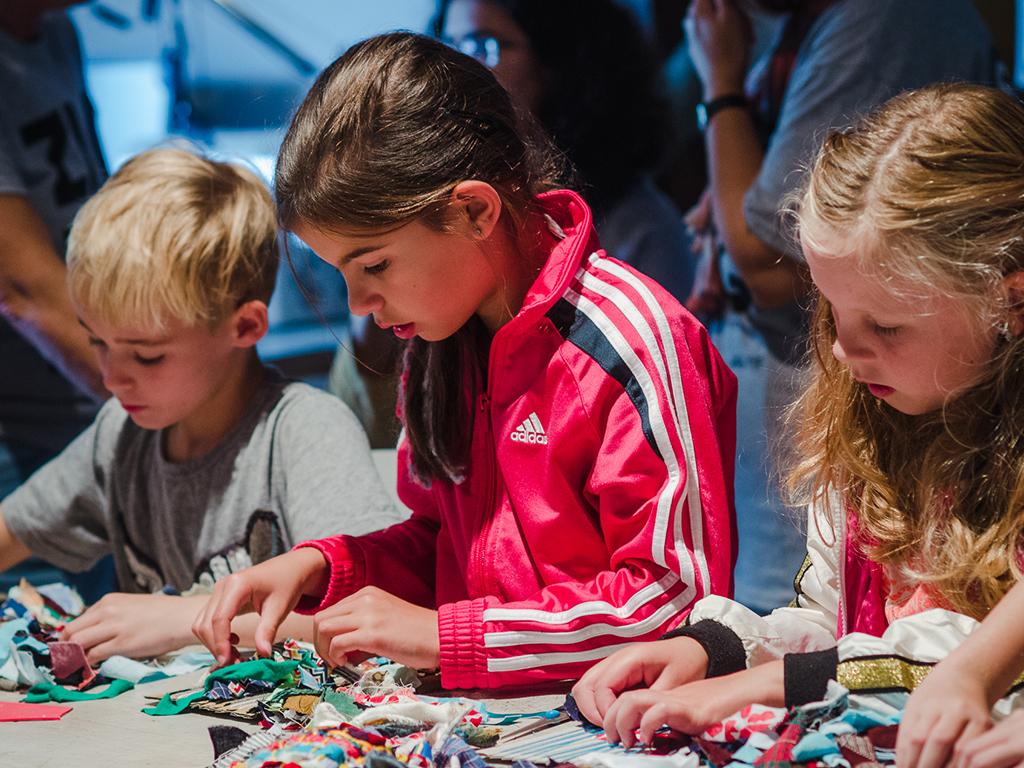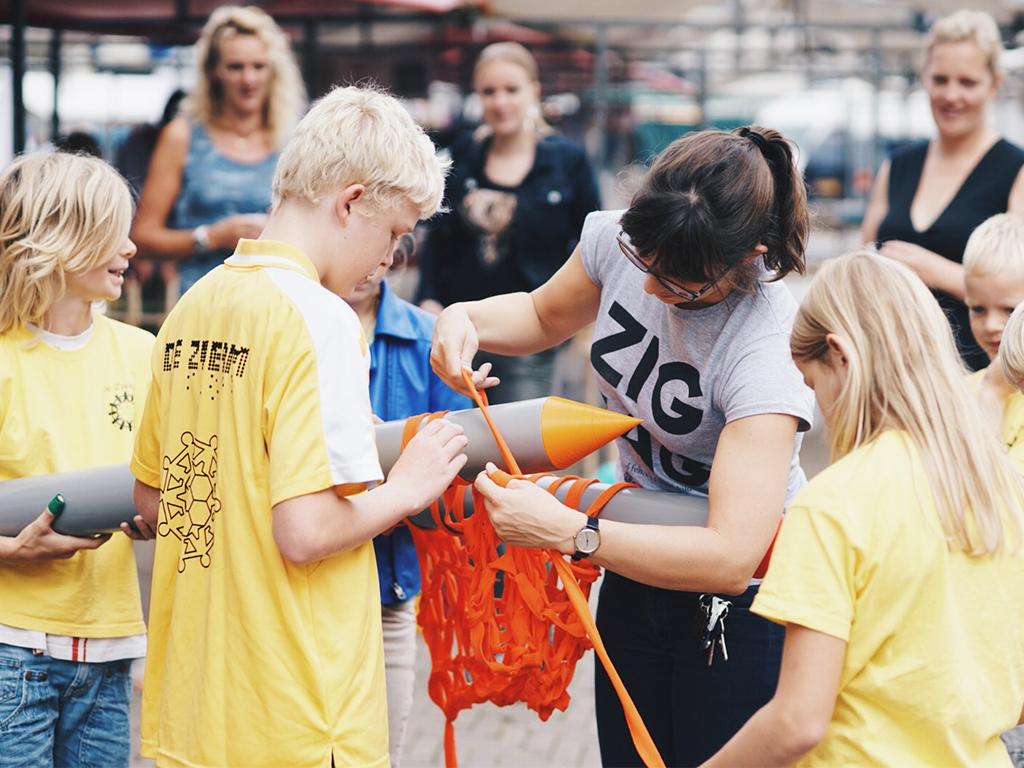 The magic of the ZigZag event
It was probably one of the largest one day events that we ever organized: ZigZag. And everything went so well: the weather was good, dozens of successful creative workshops and of course the large numbers of children, teachers, parents and other interested people that visited the Nieuwmarkt square in Amsterdam that day in September 2014. Of all the imagery we created a publication (text in Dutch) that gives a good idea how it was like.
Within ZigZag, three collective textile artworks were made by the children, artists, designers and staff of various museums. This happened at three free public events in The Netherlands, Bulgaria and Italy. In preparation for these events, the children learned more about the various (technical) aspects of textiles in twelve educational sessions. A Best Practices Guide will be created and shared with other museums and a photo exhibition will be created that shows the entire process. The project also provides training opportunities and opportunities for sharing knowledge for the staff of museums.
ZigZag was part of the European WEAVE-project, made possible with the support of the Culture Programme of the European Union. The ZigZag event in Amsterdam was also supported by the Fonds voor Cultuurparticipatie and AEDES Liefdewerk.