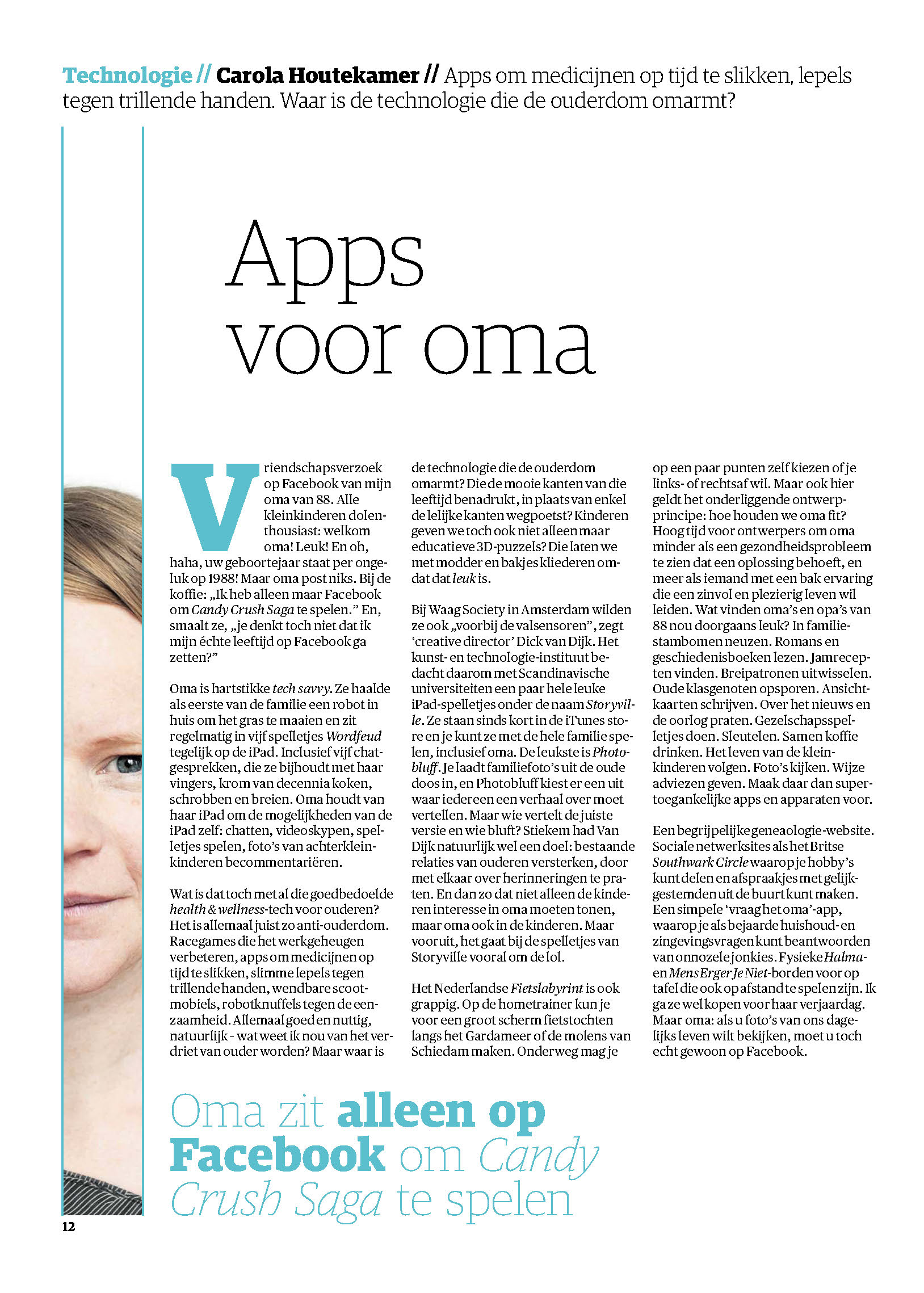 📷 nrc•next (©)
In the first nrc•next Saturday edition of the newspaper, the 'offline' addendum contained an article by Carola Houtekamer titled 'Apps voor oma' (Apps for grandma), about technology for seniors.
This article (in Dutch) also covers the Storyville games we developed within the Express to Connect project. A (translated) quote from the article:
"At Waag in Amsterdam they wanted to do more than just using sensors to track elderly falling, says creative director Dick van Dijk. The art & technology institute, together with Scandinavian universities, came up with some very fun iPad games under the name Storyville. The can be found at the iTunes store and you play them with the whole family, including granny. The most fun one is Photobluff. You upload some old family photos and Photobluff choses one that everyone has to tell a story about. But who's version is the correct one and who is bluffing? Of course, van Dijk secretly had a goal with this game: to enforce existing relations with elderly, by talking about memories. An in such a way that not only the children show interest in their grandmother, but also the other way around. But hey, the best part of Storyville remains having fun."