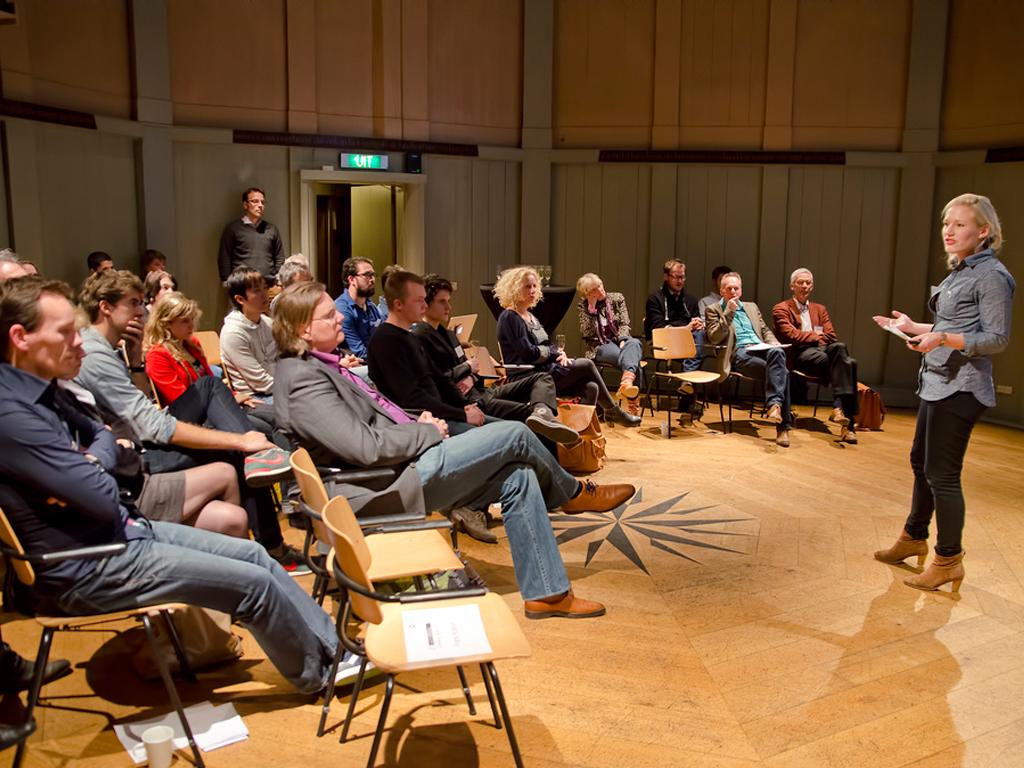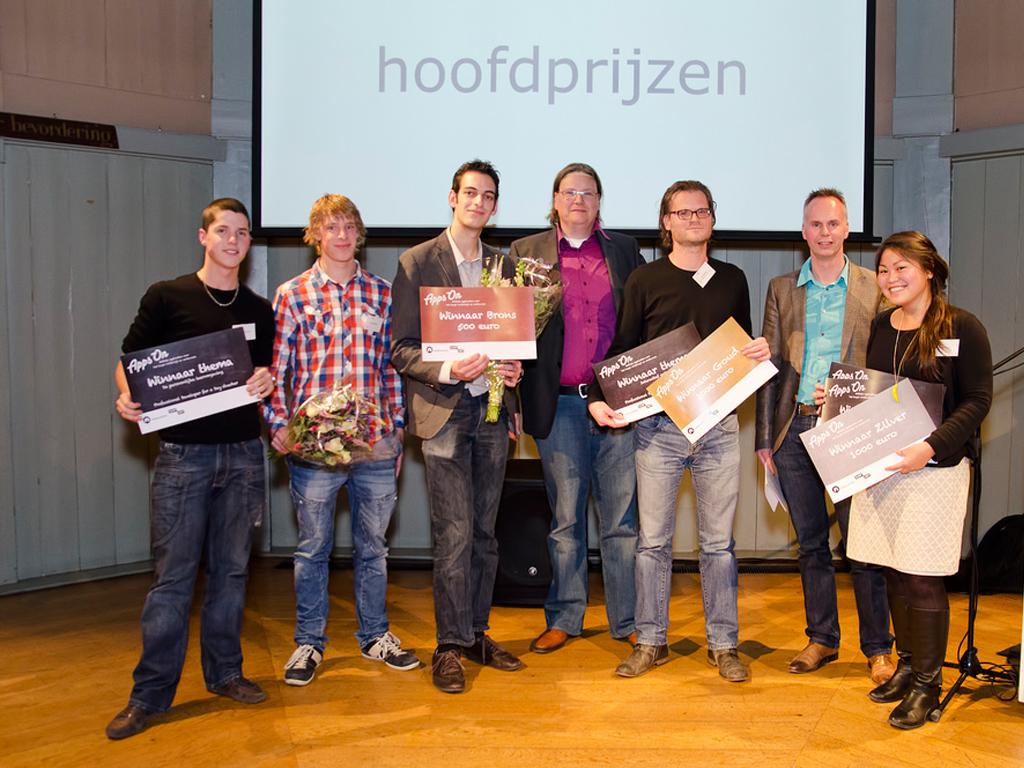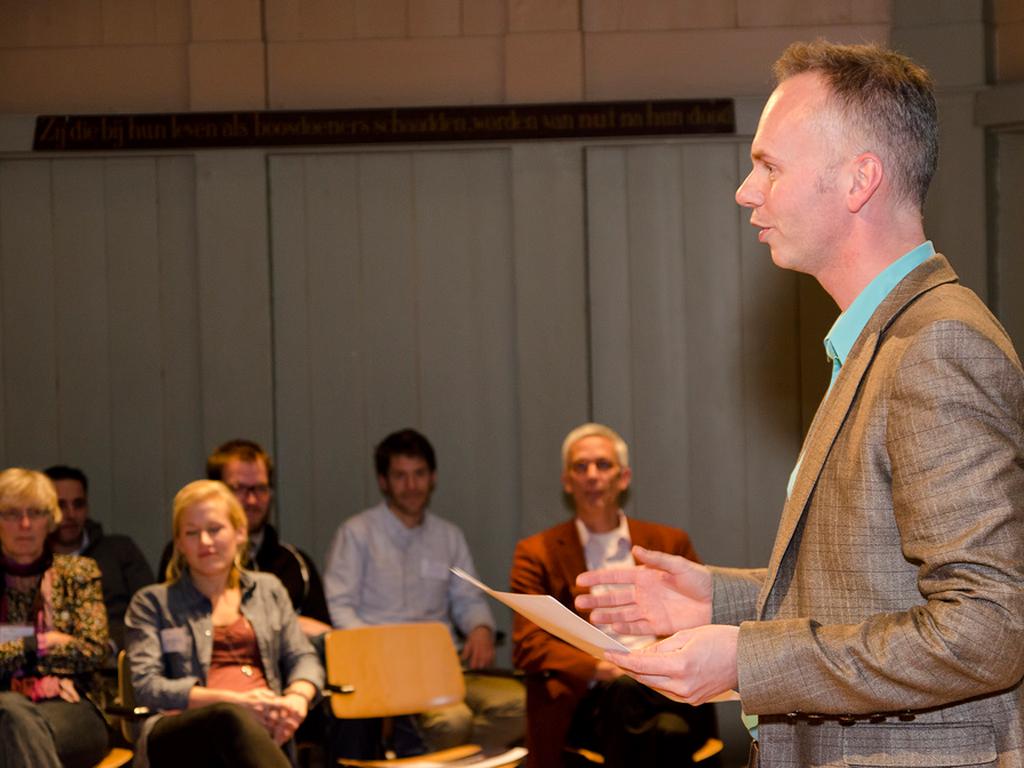 The best educational apps of 2012
Thursday December 13th, the winners of the Apps On competition were announced. In the contest participants competed for the prize for the best app for higher education or research. SURFnet and Waag organized this competition for the first time this year to stimulate the development of mobile apps. The winner Tom Kuipers (Present!) received a cash prize of 2,000 euros from the hands of jury president Harold Teunissen.
Winners
The full list of winners:
First Prize: Present! (Tom Kuipers), a widely used open source app for knowledge transportation during college
Second prize: Tablets 4 Education (Sergio Gago), a professional second screen for educational use
Third Prize: Knowble (Jolan Pardo), language support via personalized newsarticles
The theme prizes were for the apps: Tablets 4 Education, Study Buddy, Video Learning Systems, MATT and Present! The jury consisted of Marleen Stikker (Waag), Ineke Molenaar (VUMC), Gera Pronk (SURFnet), Pieter Bosschaart (eg Mr. Prezident) and Paul du Long (eg Script Motion) and Harold Teunissen (SURFnet).
Great opportunities for educational apps
The competition Apps On focuses on the effective use of educational data. "Mobile devices are underused in education and research. This is unfortunate because the possibilities are great. With Apps On we give good initiatives an opportunity to grow and present themselves to a broad audience" (Frank Kresin, Waag). In three months, multidisciplinary teams have developed an idea for apps, and developed into a storyboard or a working app. Apps could be submitted in 7 themes. "We are very pleased with the number of entries, and especially with the ideas from research and education are received. It indicates that mobile has got an important place within the SURFnet settings", says Kirsten Veelo, Project Manager Apps On (SURFnet).