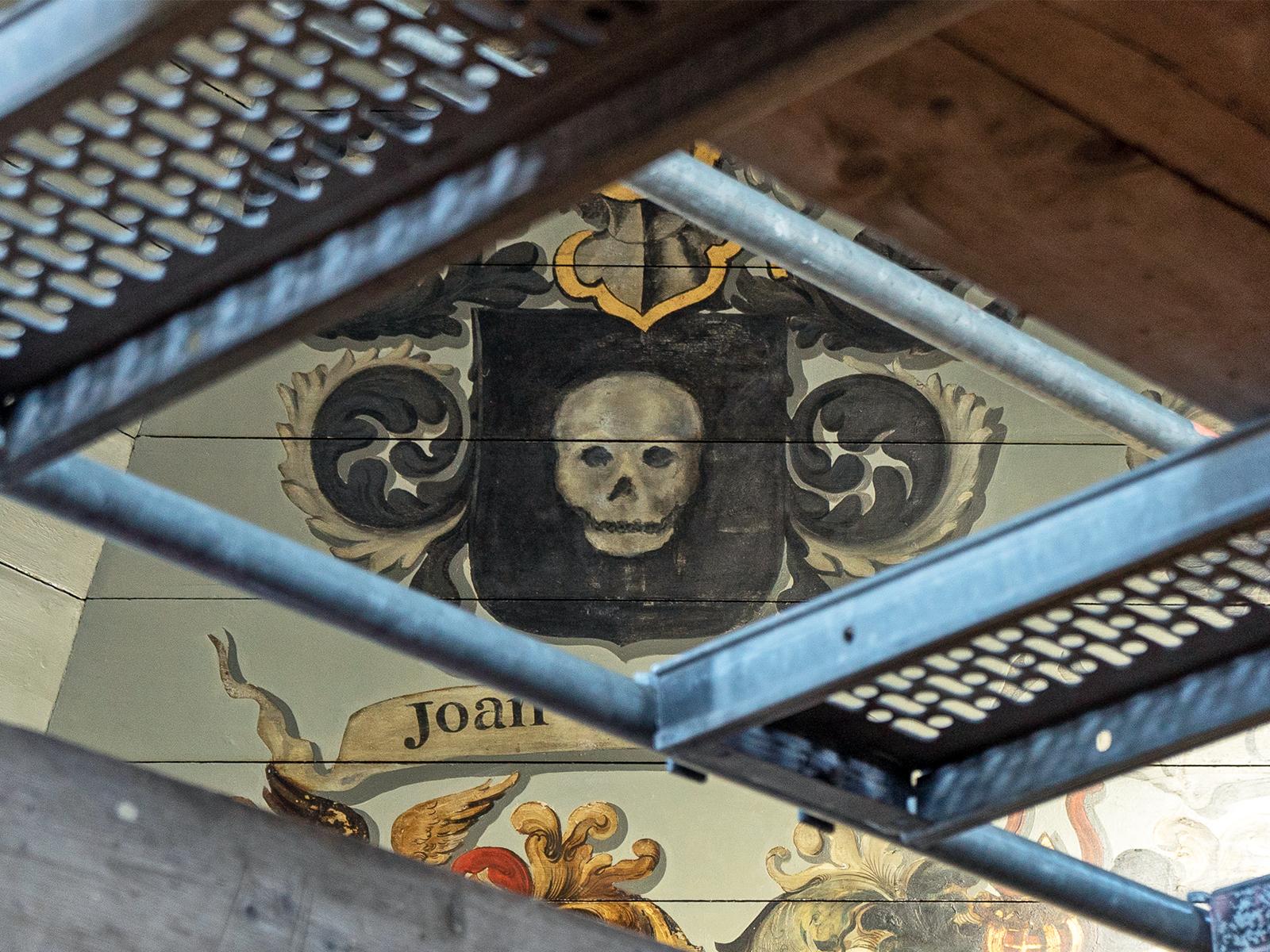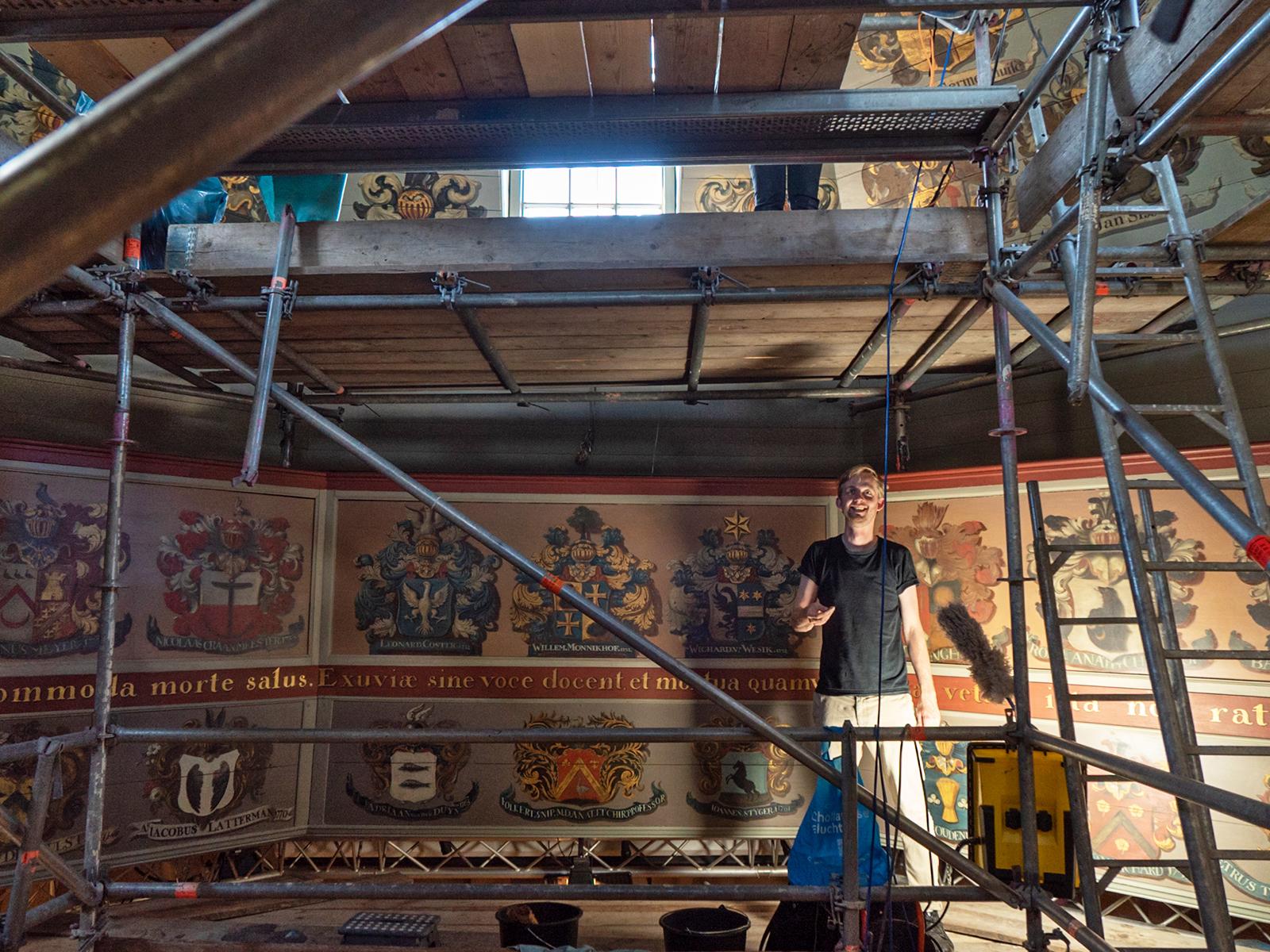 Coats of arms restored in the Waag
This summer, after more than 25 years, the heraldic weapons on the ceiling of the dome hall in the Waag, the Theatrum Anatomicum, are restored again. Over time, the colours of the coats of arms are affected by daylight, moisture and air.
The anatomical theater of the Waag is not a simple space to work in. Because of the height, it is necessary to make a scaffolding in the hall, from where the artwork can be reached in the wooden ceiling. At the top of the dome it is warm (especially this summer!) and narrow. The restoration is a precision work to restore the weapons to their former glory as much as possible. Similar to the restoration of paintings, were it not for the fact that the coats of arms on the dome are not on a flat surface.
Previous restoration
At a previous restoration in 1992, all the yellowish varnish layers were removed. When removing the varnish layers, very nice details came to light at the time: on the coat of arms of surgeon Muyser, for example, not only the mice became visible again, but also a cat with a mouse in its mouth. During this restoration, it was also noted that the balustrade above and below consisted of different types of wood. Around 1750 the balustrade on the bottom must have been provided with additions to provide extra space for new heraldic weapons.
Anatomical theater
The Theatrum Anatomicum in the Waag was built in 1691 as a space for experimentation, for observation and as a learning environment by the Surgeons Guild. The driving force behind the anatomical theater was anatomist, zoologist and botanist Frederik Ruysch, his weapon is the center of the ceiling. The 84 coats of arms on the ceiling were installed by the members of the Amsterdam Surgeons' Guild, 36 in three rows on the dome and the remaining 48 on the balustrade below.
Scientifically, it was the place where the guild of the surgeons studied anatomy with the help of the remains of criminals. Later, not only the medical world was able to attend these meetings, but the man in the street also had access to the intriguing, taboo-breaking world of dissection. For this part of the audience, the highest places in the amphitheater were made available at low prices. The walls of the dome room are horizontally divided into two color planes. The separation indicates approximately the height of the stands from which the spectators attended the anatomy lessons.