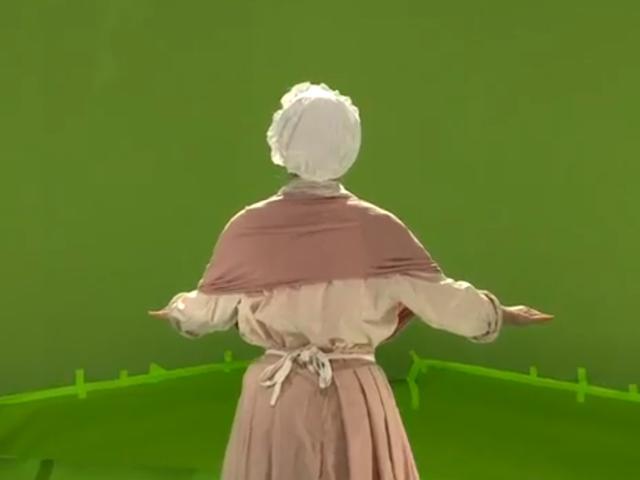 During the Cinegrid Workshop at Calit2 in San Diego (USA) on 12 December 2012, a spectacular demo was given of a virtual and remote film production. In a joint setup, realtime recordings at a filmset in Amsterdam were shown in both locations simultaneously.
Three locations were actually used in this setup. At the Dutch Film and Television Academy (NTFA) recordings were made by a camera team with an actress, at SURFsara the images were rendered with the virtual scenery and projected/directed at Calit2. Virtual sets were rendered real time even with a hand held camera. Two lightpaths in between (of 1/10 G) were used to manage the data stream, thus enabling the viewing of the end result at both locations.
Of this demo and all the preparations at NTFA, Robin Noorda (known from the 4K animation production 'Red end and the Seamingly Symbiotic') made a documentary film called 'Compositing in the Cloud'. The video takes 38 minutes and is shown on YouTube: Compositing in the Cloud.