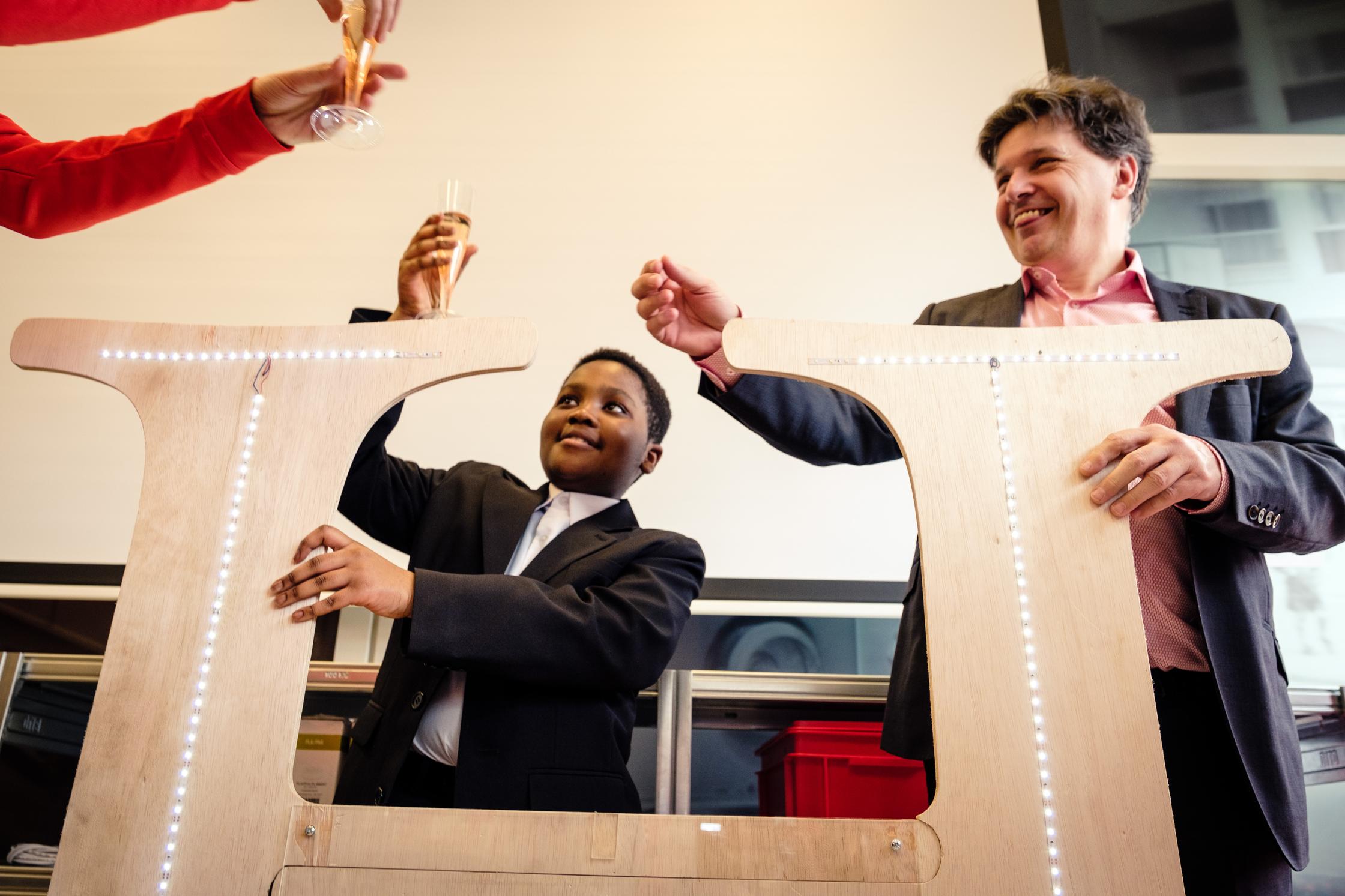 Designing and making for the neighbourhood
A football that lights up making it possible to play outside longer during the winter, bird villas and bee palaces for the neighbourhood, and a mineral and microbe meter to measure the health of the soil and water in the neighbourhood. Led by the question: 'What would make your neighbourhood better or nicer and how would you design this?', several children got to work during the 'Grote Maakplaatsdag' on Sunday March 25.
Making for and by the neighbourhood was the central theme on this spring day. Children come into contact with several new techniques at the makerspace, like laser cutting and 3D printing.
The 'Grote Maakplaatsdag' was organised to celebrate the opening of the 4th makerspace in Amsterdam at OBA (public library) Slotermeer. During the day children discussed what problems they experience in their neighbourhood, as well as what new technologies could mean for their neighbourhood. Topics ranged from self-driving and floating cars, to helmets that load all schoolwork into the brain in just a few seconds, allowing more time to do fun things. After the discussion the children can get to work on their own design that could improve their neighbourhood.
While making the microbe meter the children learn about the importance of microorganisms and bacteria for the soil in their neighbourhood, as well as how they can solder different parts together.
Makerspaces are on the rise. Waag is working on creating more makerspaces in neighbourhoods throughout Amsterdam as part of the project Maakplaats 021 (in Dutch).