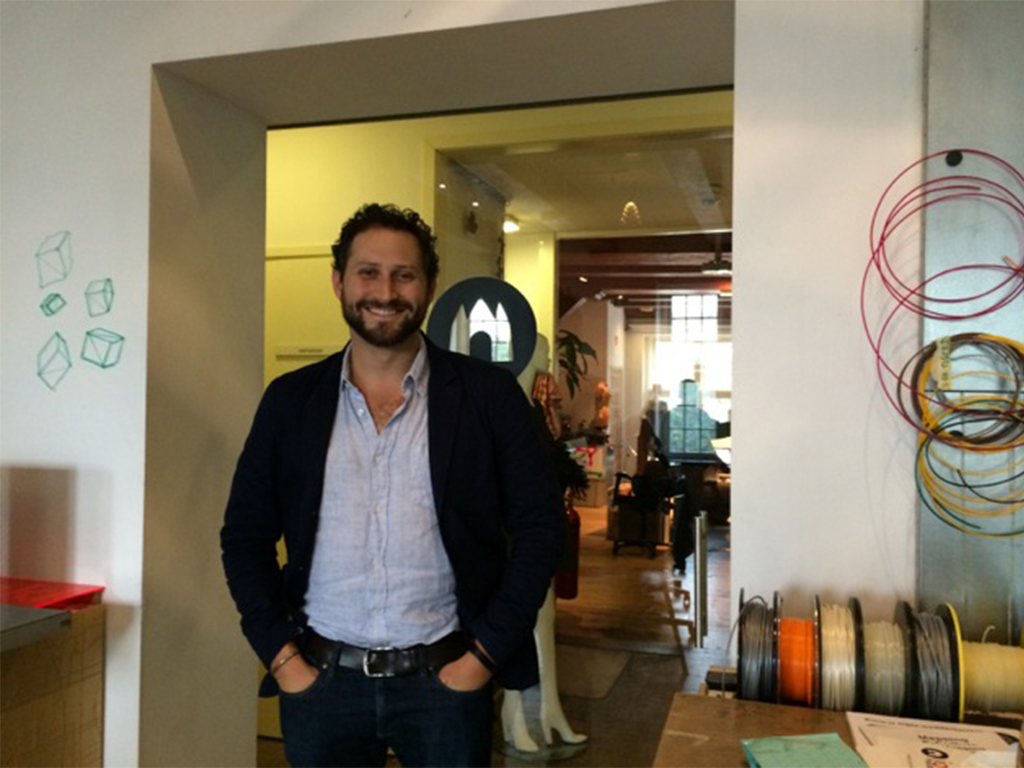 📷 Waag (BY-NC-SA)
How can heritage institutions share their information and develop new services based on their data to reach a new audience? In our increasingly digitalised world, this is an interesting and relevant question—especially since cultural heritage is a rich source of open data concerning places and events in time.
The new heritage experience 
It's no wonder that many museums, archives, and libraries want to move forward and share their often inaccessible collections with the rest of the world. They all want to unveil stories and perspectives based on their data, but need the help of modern technology to achieve that. 
For our Hacking Heritage Talks on 17 September, we invited the entire heritage sector for an inspiring event in which we explored how technology can help the sector move forward. Before we kicked off the meet-up we had a chat with one of the speakers, Ben Vershbow. He is founder and director of NYPL Labs, an internal start-up at The New York Public Library that has grown over four years into a cross-disciplinary department managing the full digital life cycle of the library's research collections. 
Digitizing is only the beginning 
At the New York Public Library people are working on a wide variety of things. Ben's department has a very clear goal: digitising the library's story. "We're looking at what more can be done to make our collection really part of the internet. […] Often digitizing and getting things online is just the beginning of that work." Ben says enthusiastically.
Made up of librarians, photographers, designers, and technologists, NYPL Labs shepherds a wide range of pre-digital material (books, manuscripts, photography, maps, illustration, etc.) into an Internet-based existence through digitisation, metadata workflows, and the development of websites and online projects. Currently, Labs is focused on a massive data linking project across its numerous legacy catalog systems, and is in the early stages of building a historical mapping service for New York City, the NYC Space/Time Directory. It's all innovative and experimental. But how did they get started? 
Start exploring your data 
It's interesting to see that NYPL has gone through a significant evolution that developed really quickly because they already had a lot of expertise in the building (from a digitisation program to a meta data team). This strong base and understanding of innovation definitely helped to set up the experimental lab within the library.
Ben explains their approach: "We just started to work more in a deeply collaborative way with curators and collection staff. Basically, we only needed to link everyone to each other instead of building everything [from scratch]. The next step is to engage new kinds of users, researchers, artists, and designers to start exploring the data and collections we are opening from this massive repository. And seeing what can be done with that, and creating programs […] that can actually stimulate new use. It's like that whole story, where digitalisation is just the beginning."
It's not surprising that the Hacking Heritage event was completely sold out. Innovation within the heritage sector is a hot topic nowadays. Why is that? Ben shares his opinion: "It's an important time for the industry to figure out how to make 'things' part of the internet. And then learn how to start perserving the internet and digital culture. We don't want to just become museums of pre-digital knowledge. We should continue to have value." 
Join the conversation 
On the 5th of October, we will continue the Hacking Heritage dialogue, but with a different perspective—how to use co-creation to reach new audiences. Want to join the next talks? You can register here for free.