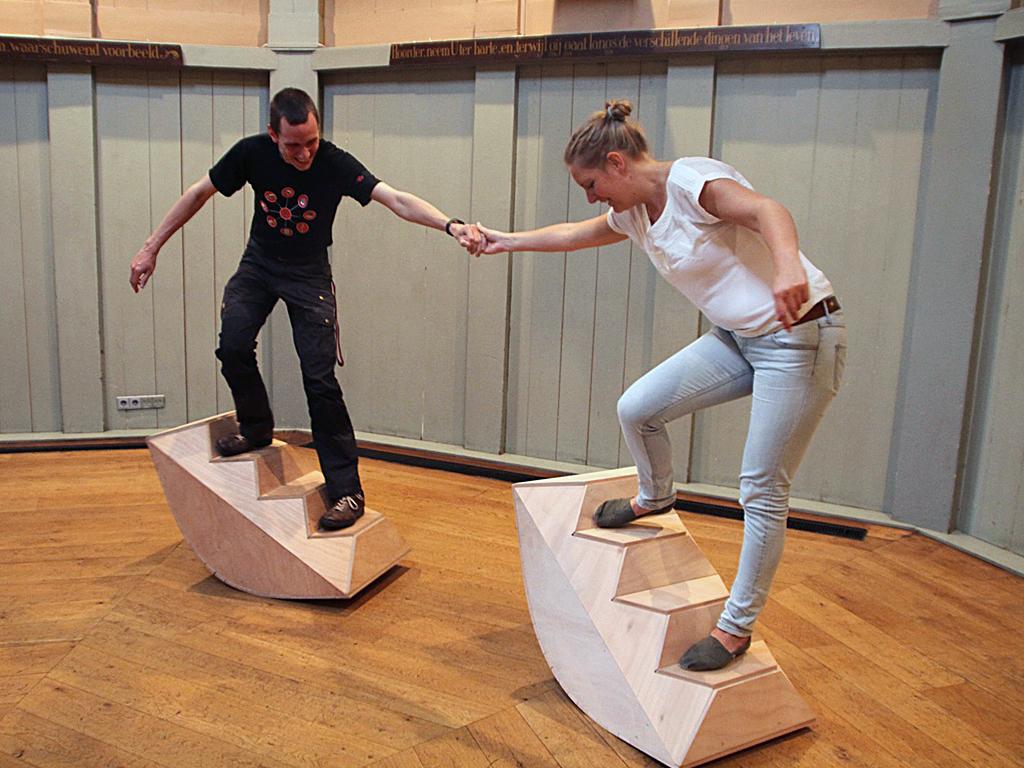 Embodied learning installation nominated for IPON Award 2014
The embodied learning installation 'Cylinder-Stairs-Seesaw' that we developed with artist Marloeke van der Vlugt for secondary education was nominated for an IPON Award 2014 in the category 'IPON - innovation of learning Award VO-MBO', together with two other projects, PulseOn and Mijn-Job. In this method, one does not only offer an intellectual way of teaching, but also involve the whole body. The IPON Award was won by the project PulseOn.
The part 'Stairs' of the installation could tried out by visitors of the IPON 2014 educational fair (Jaarbeurs Utrecht on 19 and 20 March), one of the largest educational events in The Netherlands. Possibly the installation will also be featured at Cinekid 2014!