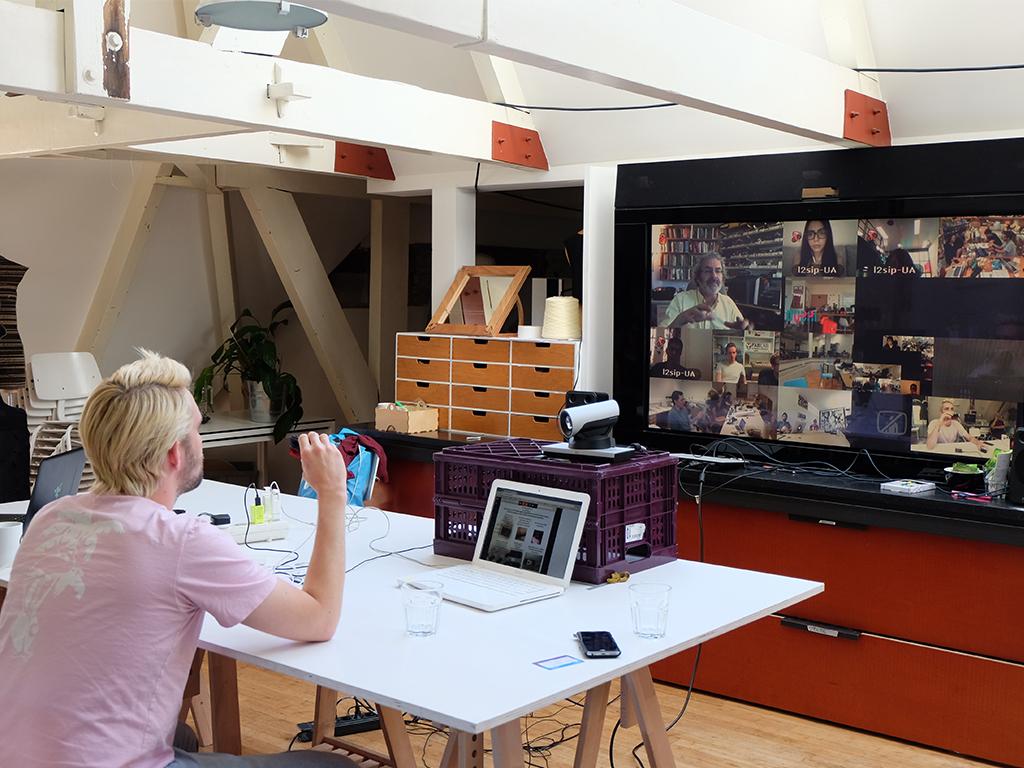 Fab Academy final presentations 2017
For the 8th year in a row, a group of skilled students graduated from the Fab Academy. Students from 39 countries came together via a video conference to present their final projects to each other. In this 6 month-course students broaden their (mechanical) knowledge and learn how to work with the tools and machines that you find in a Fab Lab.
Waag's Emma Pareschi guided two students in this year in Amsterdam.
The Fab Academy provides hands-on training for designing and fabricating smart systems by using techniques such as 3D printing, laser cutting, working with sensors, actuators or (wireless) communication. Fab Academy originates from the MIT's Center for Bits and Atoms, where Neil Gershenfeld opened the first Fab Lab. Throughout the program, Gershenfeld gives lectures, feedback, and suggestions on the further development of the students projects via live video connection.
This years' students in Amsterdam
Blanca Rosas got very positive feedback on her project 'Hello happy plant'. This is a beautifully designed tool that you can put in your plants' soil to visualize how happy your plant is, or if it needs water.
Joris Lam followed the Fab Academy because he wants to become a prototype-guru to realize his ideas into hardware. Joris made a modular kit which can be build into several sensors: a doorbell that rings your phone or a air humidity sensor. Every sensor exist of different components, such as a wifi, a humidity sensor or one that visualizes the data, which are all connected to an app. With this project, Joris hopes to make it easier for other (citizen science) projects to build their own sensors without constantly having to reinvent the hardware.
Would you like to take part in the following Fab Academy? In January 2018 the new course will start.