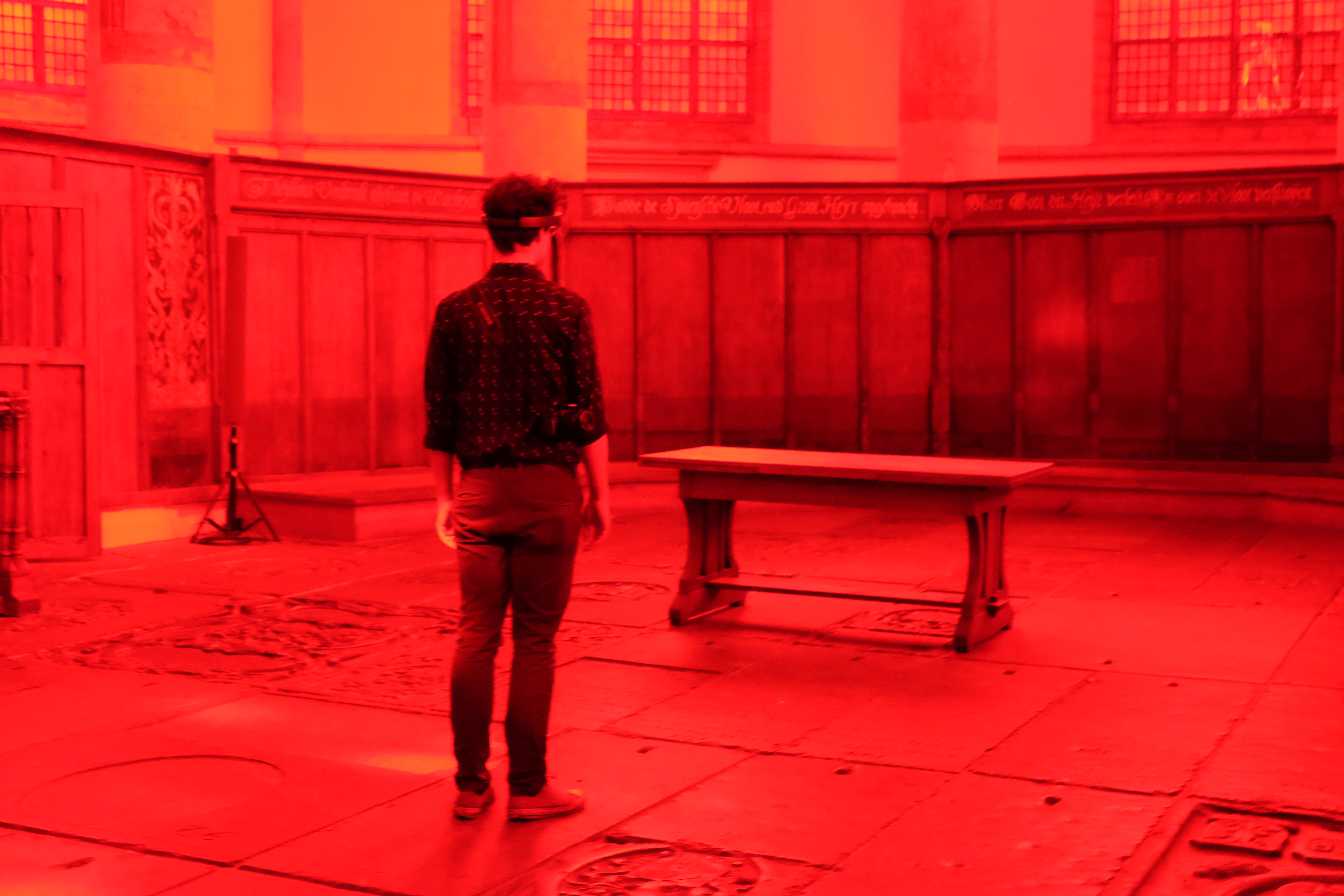 📷 Waag (BY-NC-SA)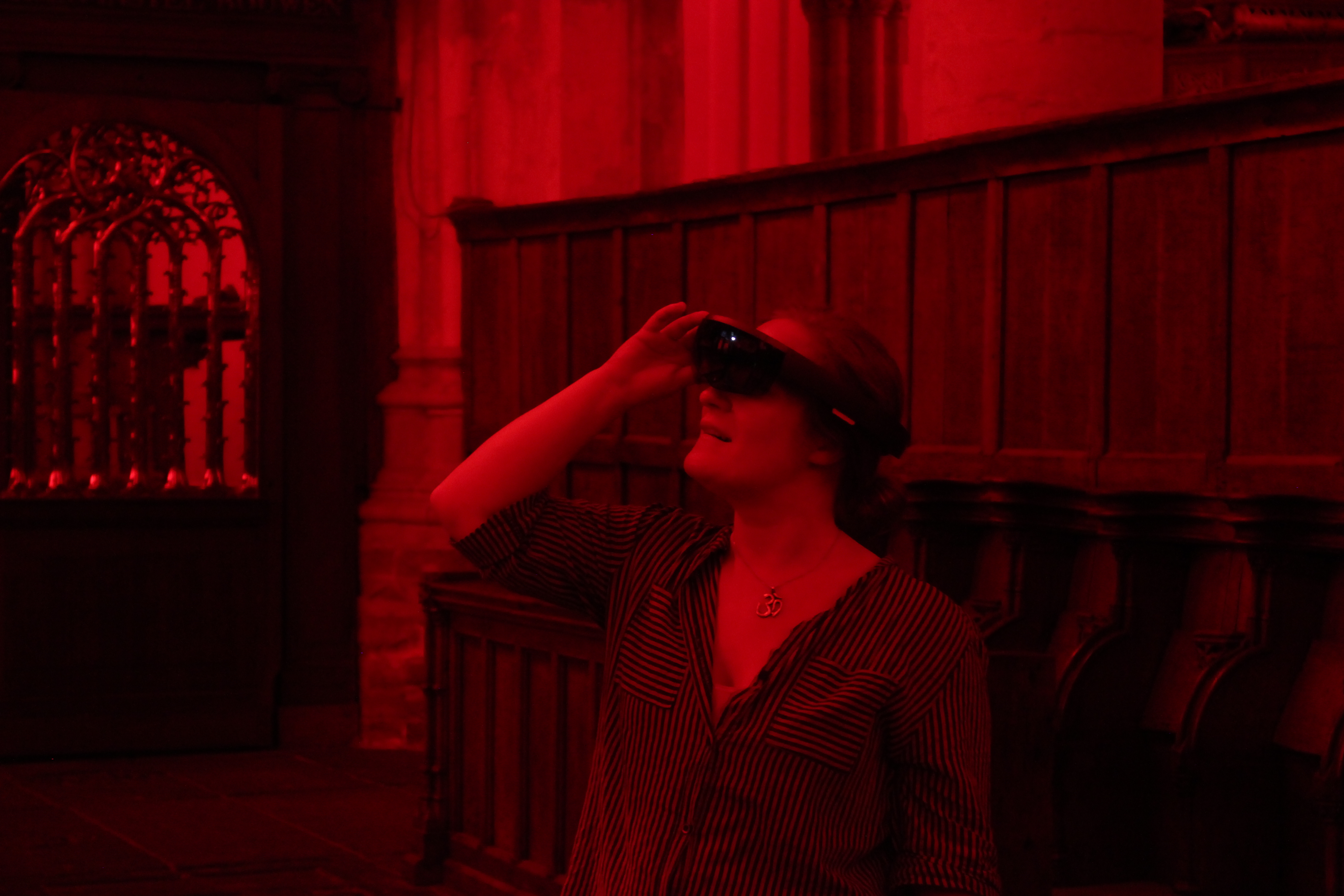 📷 Vincent Bijleveld - Oude Kerk (BY-NC-SA)
This month the first public demo of the Mixed Reality experiment at the Oude Kerk in Amsterdam took place. In the demo visitors of the church got the opportunity to wear the Hololens (mixed reality glasses) for the first time and see statues that were lost during the Iconoclasm. With the Hololens virtual reality software, digital impressions were made of apostle statues and a triptych, which were "restored" at the altar of the high choir in the real space of the church.
First visitor's experience with Hololens
Visitors that entered the church, bathing in a red glow due to a current art project, were invited to put on the Hololens mixed reality glasses and started looking and walking around. Once they got closer to the high choir, they could see an apostle statue appear on one of the left pillars. The altarpiece, the triptych, stood in the middle of the high choir. These virtual objects took their form when the wearer of the glasses looked at them. The apostle statues appear in their holders and the triptych even changed from black-and-white to colour as the visitors approached. Video of the visitor experiment of the Mixed Reality experiment
Positive feedback
With this demo we looked at the responses and experiences of people in the application of mixed reality (a combination of reality and virtual reality) within the church. The question we wanted to answer: is the design and use intuitive enough, also for people that have never worn a Hololens before? To answer this question we tested for example between audio clues and verbal instructions, as well as different speeds and forms with which we showed the visualisations of the statues in the room. We held short interviews with the visitors. Even though this demo was a test version that will only be ready for the public in October, many visitors were already enthusiastic about the possibilities of this application. This became clear from responses like "it adds another layer to reality", "the images are an addition to the space and show a piece of the past", and "the mix between reality and virtual is nice because you stay connected to reality".
We will take the experiences and points of improvement along to our next experiments. We will also continue to think of more forms and application, like showing the building plan of the Oude Kerk over the years and perhaps even zooming out and combining the outside of the church with mixed reality.