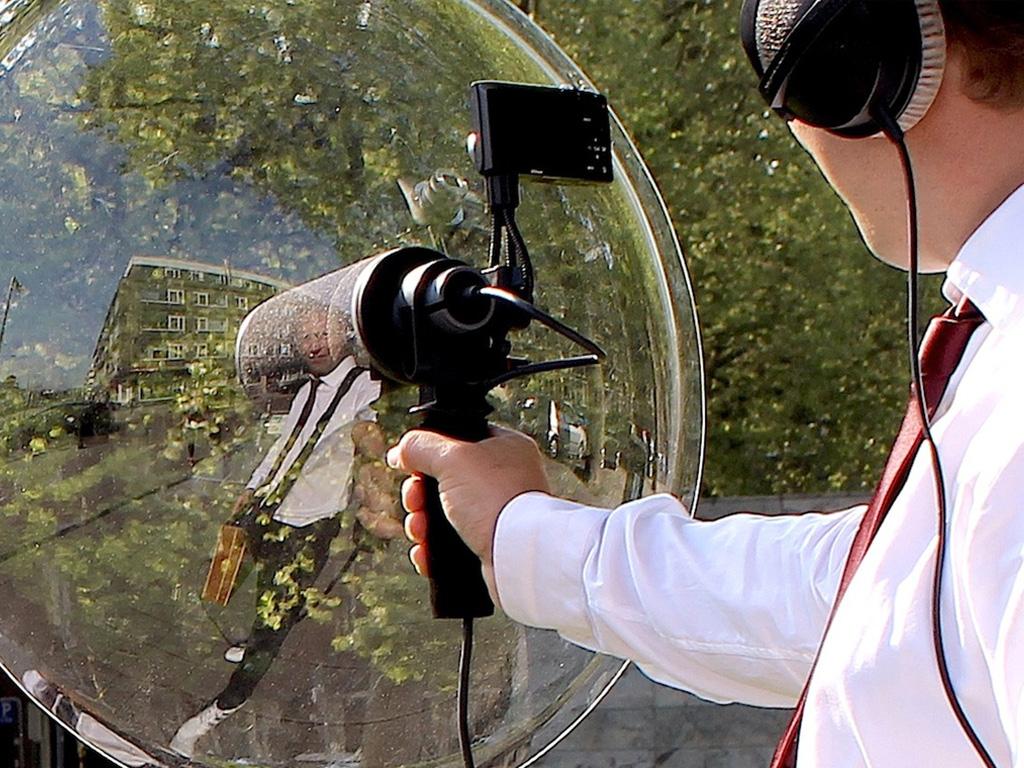 Fresh air at the Nieuwmarkt
As part of the Smart Citizen kit project, the artists of Cascoland showed during "Fresh air!" in a public event on June 16th at the Nieuwmarkt what Coughing Shrubs are, how stressed a plant can be, and served a herby soup.
Listening to trees and plants
By measuring the stress factor of a plant, and translate this into sound, visitors could hear whether the plant is relaxed or stressed. Some plants respond strongly to touch, others more to heat, gas, moisture or light.
Walking the audio tour Musique parabolique
Dennis van Tilburg captured the sound of coughing shrubs with a parabolic microphone and mixed it live to a soundscape that you can experience via a headset.
Air-purifying houseplants
Plants are natural air-purifyers. They convert carbon dioxide into oxygen and filter particulate matter and other toxics from the air. Even the air indoors is often contaminated through the use of building materials with formaldehyde. We showed you suitable plants for any living space, and how to accommodate them, even if you do not have a window sill.