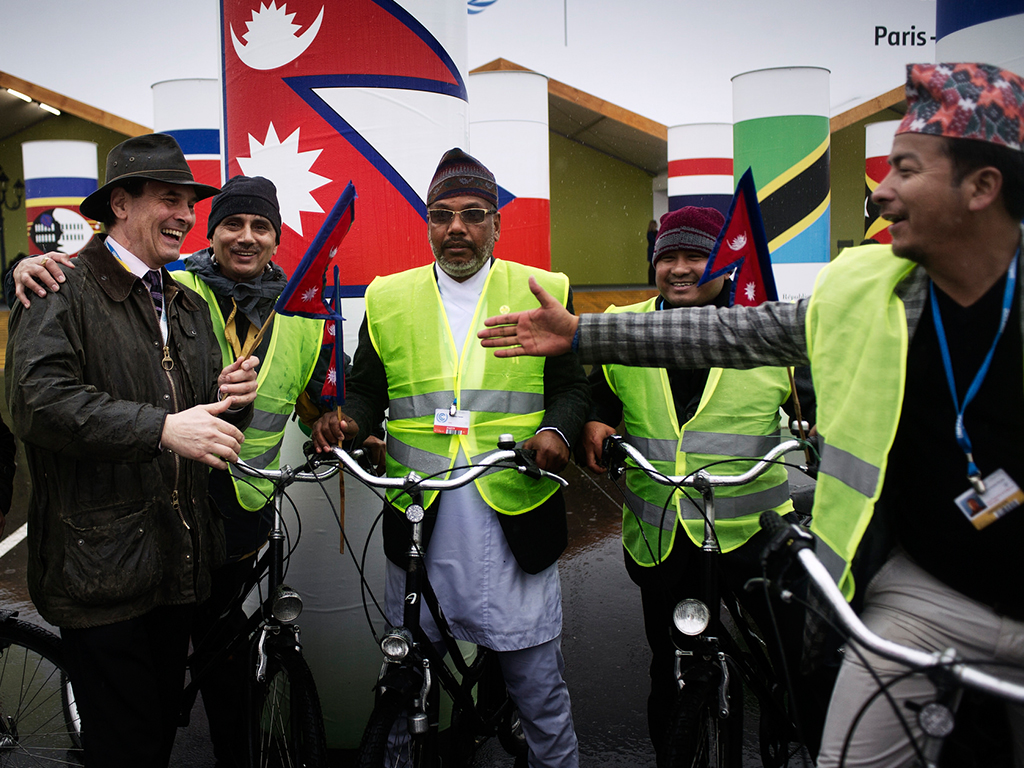 📷 United Nations (BY)
'It's a delusion we can change peoples' behaviours. Instead, people change their own behaviours. Our role is to create an enabling environment and provide opportunities for people to become inspired by what their peers have achieved.' - Les Robinson
The climate is hot. Literally. In December, 196 countries signed an agreement in Paris during COP21, to bring down their CO2 emission levels and to fight climate change. An important development. We need the government leaders on the barricades.
In the same week, we also watched president Barack Obama and survival expert, Bear Grylls, visit Alaska to see the effects of global warming. The Exit Glacier, the biggest glacier in the Kenai Fjords National Park, is rapidly retracting (57 meter in the past year!). It just melts before your eyes. Before Obama's eyes.
With global issues, we tend to put the responsibility with our leaders and large organisations. But, the reality is that we should all do our part, as our leaders can only do so much. This requires a change in behaviour, not just for governments, companies, and organisations, but also for ordinary people. For us.
This is complicated. How do we get to a point where people not only share concerns, but also act upon them? How do we turn every citizen into a conscious and active citizen?
Over the past two years, together with our partners in the project, DecarboNet, we have tried to chart that process. We have looked at what and how people, organisations, and governments communicate about climate change (and how these communications are valued) using data analyses and experiments. But, we've also worked on practical solutions and tools for behavioral change.
Our 'users as designers' philosophy can also be applied here. We want to position the 'climate change agents' as designers who can be immersed in the world of the target group to really understand what the needs are and what suits people best. In other words: not trying to convince people to adopt a range of ideas, but to adopt to their way of life and change with them.
This coming year, we will further work on a Behavioural Change Framework, a model that will be developed for 'change agents', to frame the situation in which people are willing to change their behaviour. In the model, several existing theories and methods (i.e. co-creation, marketing, and social-psychlogical) are combined and integrated with the tools for analysis developed within DecarboNet. In the end, it could be used in all kinds of contexts that ask for a behavioral change, not just the climate situation.
Read the article about the trip Obama made here at the NY Times, and watch the video of the trip here.