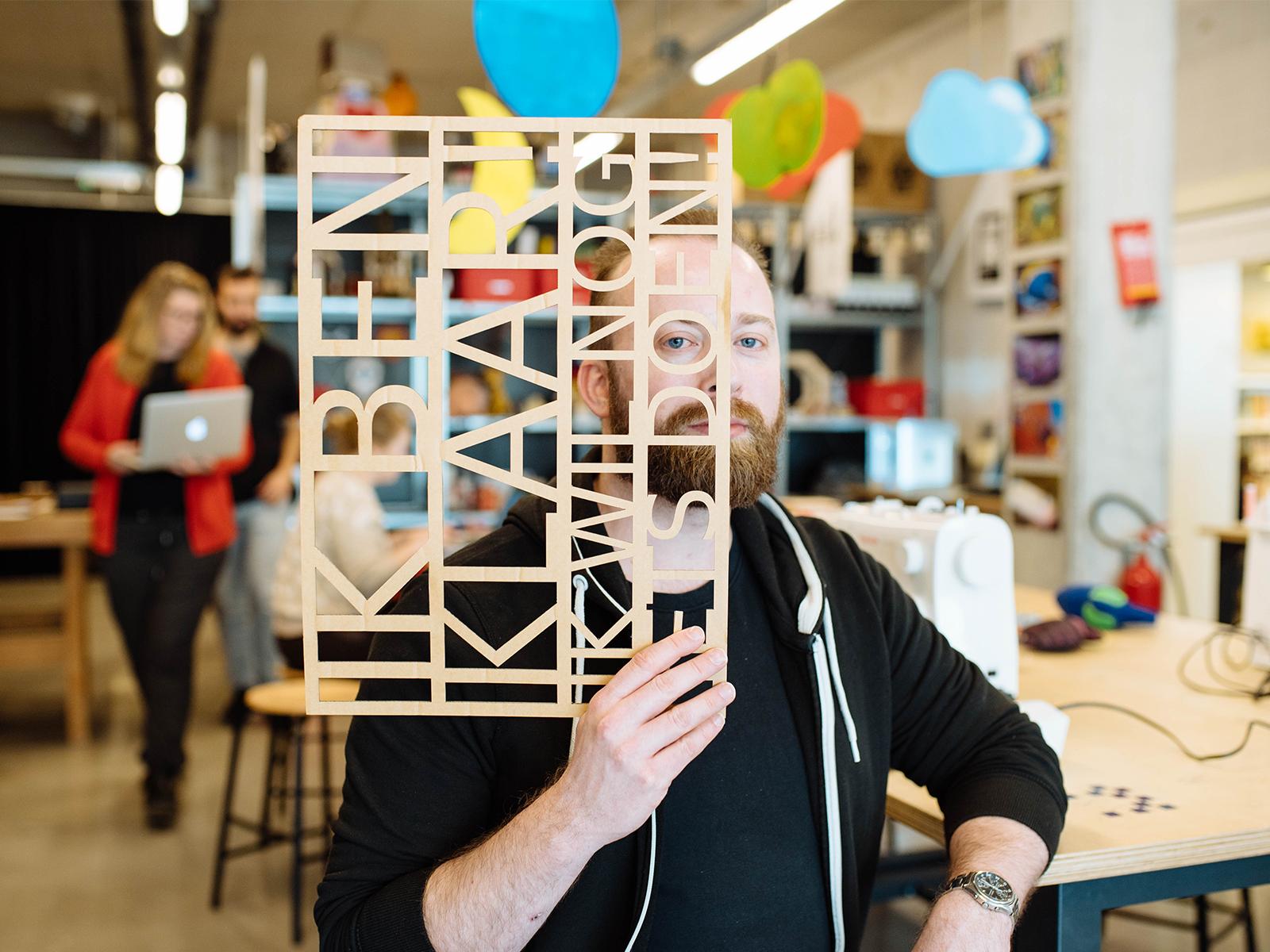 Interviews with Maakplaats coaches
Behind all the maker spaces at the public libraries in Amsterdam (OBA) lies a tireless team of coaches who help children on their way with their own designs and they learn how to use machines like the 3-D printer, laser cutter and vinyl cutter.
Waag uses its knowledge and experience at Amsterdam Maakplaats 021 to set up maker spaces in the OBA offices in the Amsterdam neighbourhoods, trains OBA employees in creative education and digital manufacturing and offers programs and activities at the branches. With the ultimate goal: giving each child the chance to become an inventor.
Maakplaats 021 makes a series of interviews (in Dutch) that give a glimpse into the work of these coaches. Jimena Gauna of Waag made the corresponding portraits.
In the first episode, Remko is in the spotlight. He says: "This maker space is different for the children than the school, or the library: it is something in between, because we work with series of workshops to build a bond with the children, and it is more informal than school. The best moments are the moments when a child suddenly understands something and is proud of what he or she has made."
More information about Maakplaats 021 (in Dutch) can be found at the website maakplaats021.nl.