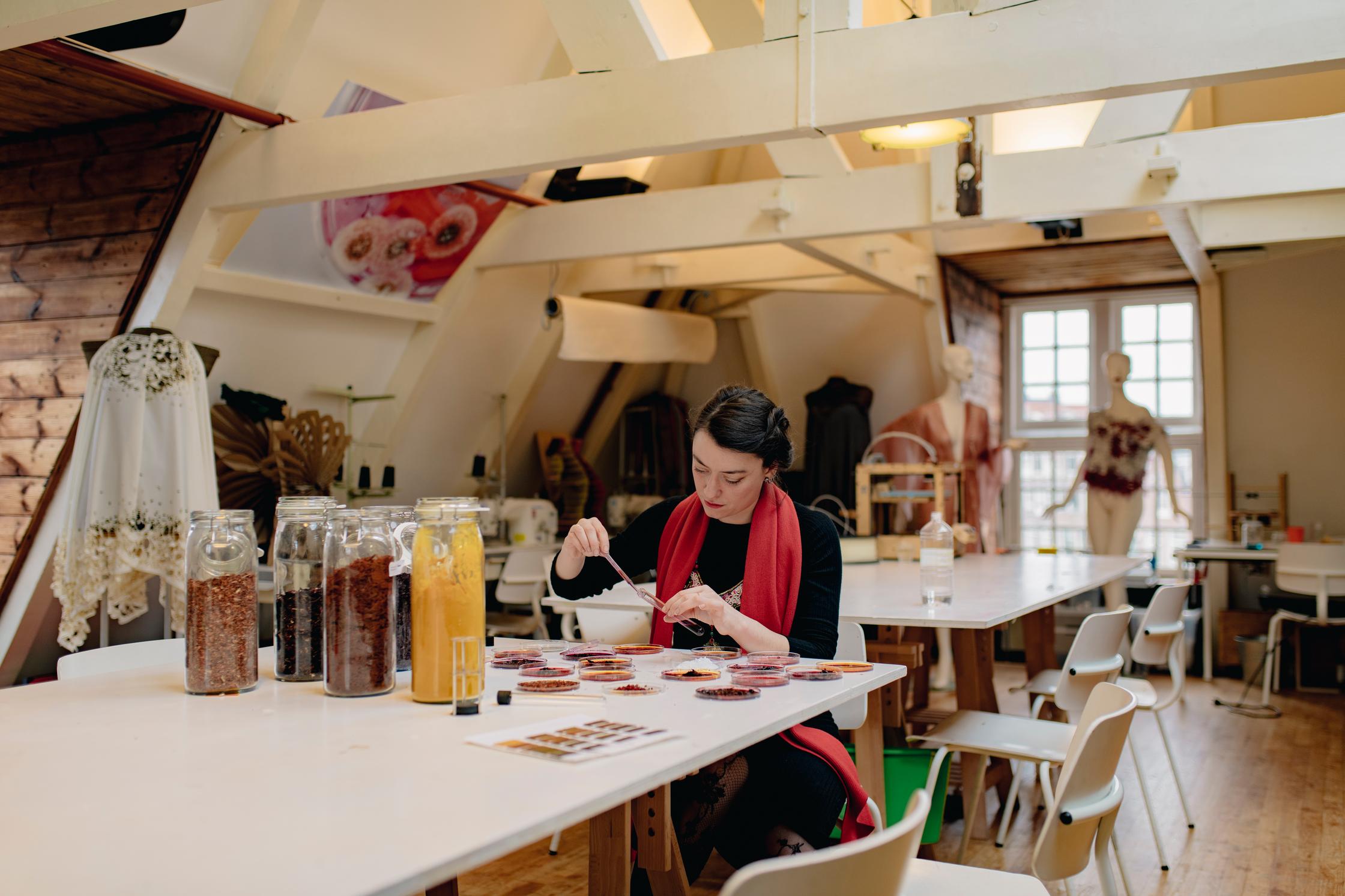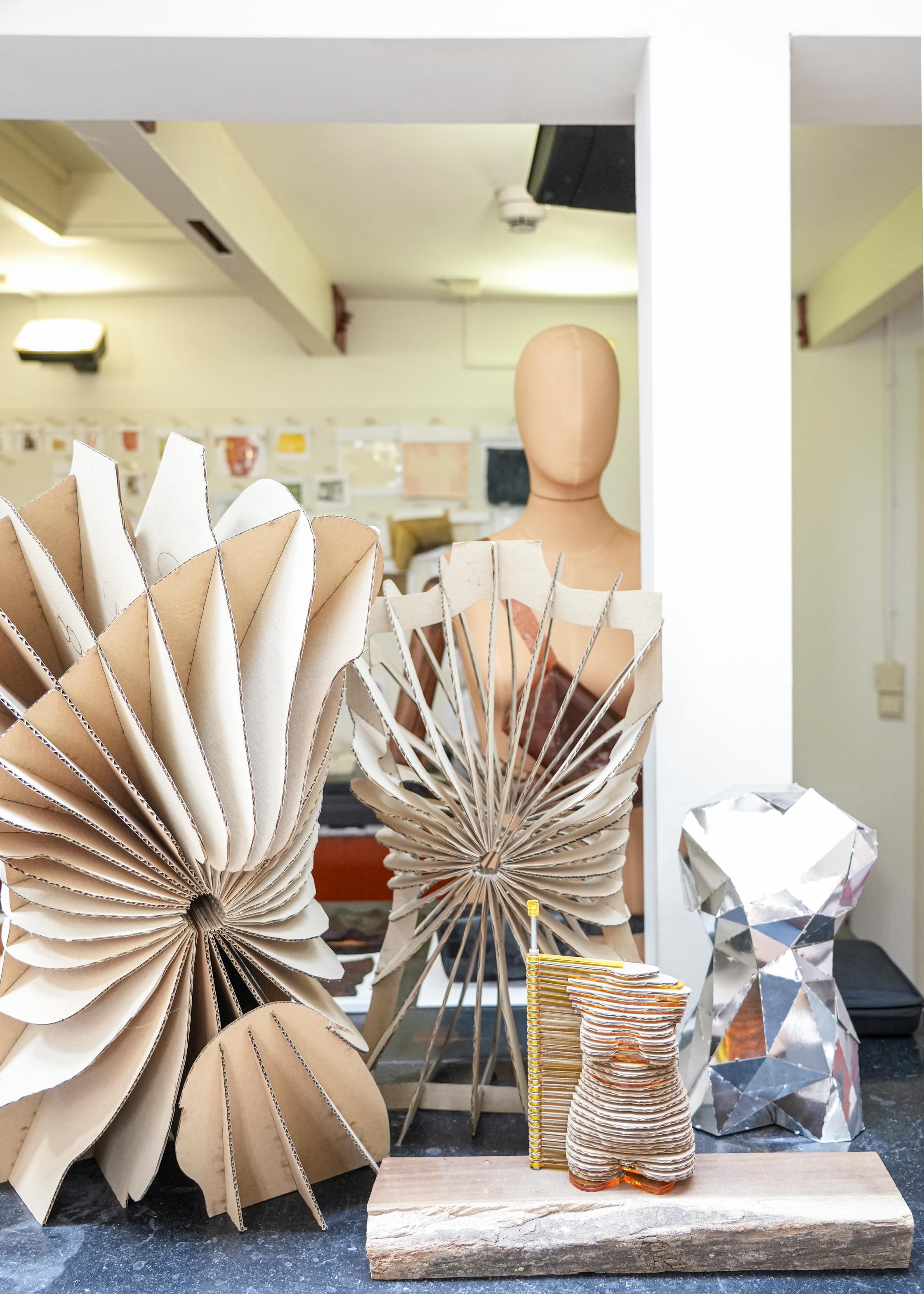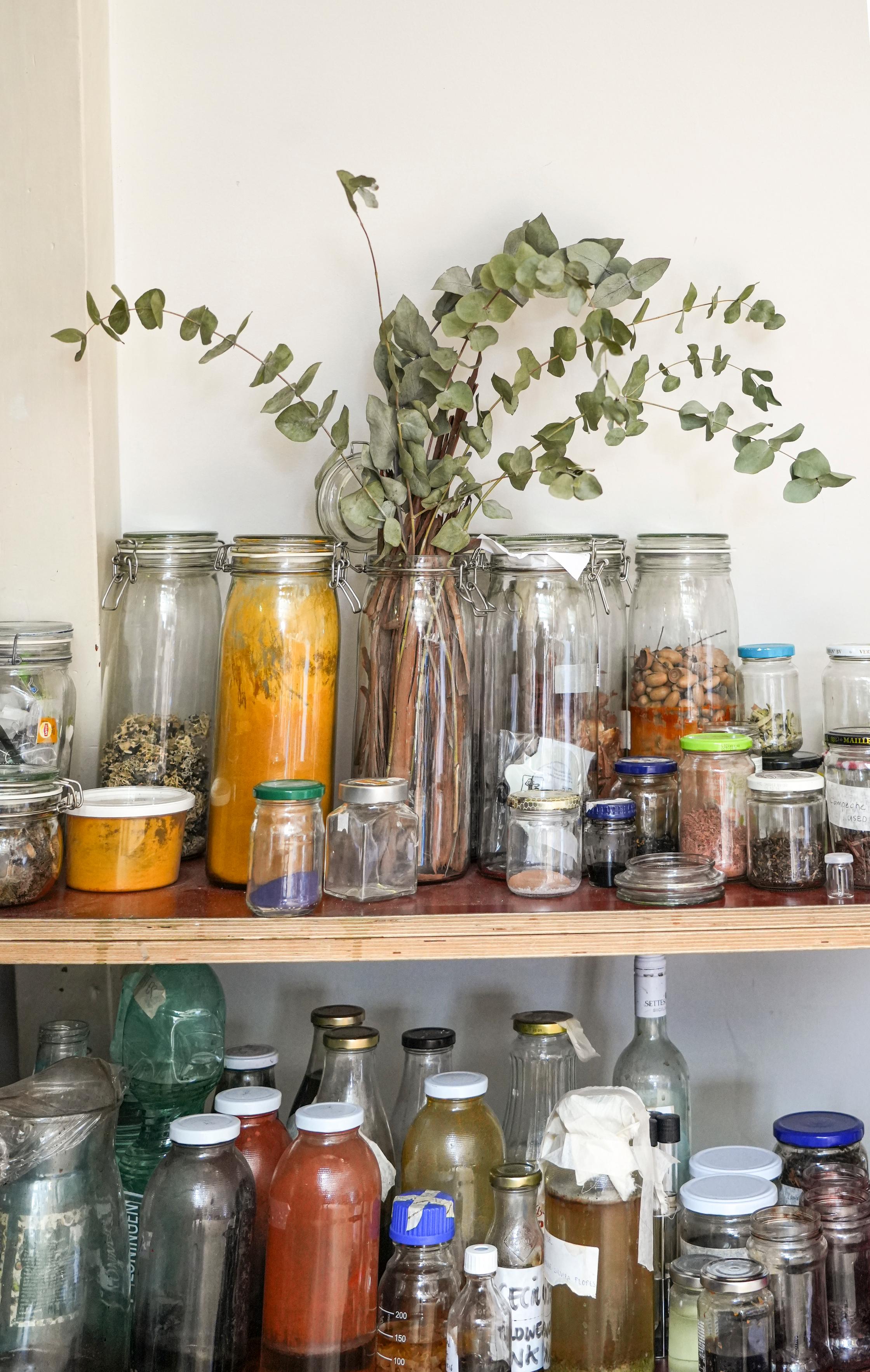 Join Waag's textile and technology academy today!
Fabricademy is a 6-month educational programme at Waag that explores the intersection of textiles, digital fabrication and biology. The submission platform to join in September 2022 is now open! Find out more about the programme, the lab and its instructors.
Fabricademy at Waag's TextileLab Amsterdam
Fabricademy runs in various nodes all over the world. Waag's TextileLab Amsterdam is one of the initial labs for textile, fashion and material designers. Here, researchers, artists, engineers and creatives explore the future of the textile and clothing industry. You can think of it as a playground for craftsmanship, heritage, technology, digital fabrication, shared knowledge and biology! TextileLab Amsterdam, our base at the Waag and the city of Amsterdam might make it extra appealing to follow Fabricademy with us. 
TextileLab Amsterdam was founded by Cecilia Raspanti and Ista Boszhard in 2016. It is part of Waag Futurelab, a Dutch public research institution that is housed in a 15th Century building in the city center of Amsterdam. Waag has worked with hackers, designers, artists and researchers on creating open source and inclusive technology for society since 1994. 
Programme
Fabricademy offers a broad overview of the state of the art of the current industry. During the first three months (September - December), as a student you are provided with in-depth lectures in themes like circular fashion, wearable technology, bio-fabricating materials and sustainability. You also will obtain hands-on experience to work with digital fabrication tools such as laser cutters, 3D printers and CNC milling machines.
In the second part of the program (January - April), it's up to you to integrate the knowledge and tools into a personal project. You will be mentored by our dedicated instructors and pool of experts.
The programme starts at Tuesday September 20th. Every Tuesday online classes are hosted, starting at 15:00 hrs CET. On Wednesdays and Thursday tutorials will be given in the lab, and on Thursdays and Fridays you can work on individual assignments. On Monday afternoons, 15:00 hrs CET, you can listen to enlightening talks by experts in the field. It's preferred to take the whole programme, but it's also possible to subscribe for a subset. Take a look at the specific weekly topics.
Is this programme for me? 
Do you have a curious mindset? Are you critical, do you like working with your hands and are you disciplined in documenting the making process? Do you believe in open source and are you slightly autodidact? Then, Fabricademy is made for you!  
Specific knowledge isn't required. Being in the intersection of multiple disciplines, this programme suits a wide range of (educational) backgrounds and professions.
Contact
Would you like to get in touch? Do you have some more questions considering the program, or are you curious if Fabricademy is something for you? Reach out to us! Mail to: gro.gaaw@balelitxet.
Take a look at what former Fabricademy students made with us at Waag.
From food waste to fashion - Rebecca van Caem 
Rebecca created new textiles and fashion from one of Amsterdam's local food waste streams: artichoke! Watch the video of her final project Boertex.
Gaia - Bela Rofe
For her poetic final project, Bela was inspired by the symbolic meaning of water, mermaid hair and algae. She weaved these meanings together: check out the documentation of her work and the video Gaia. It's also very cool to see that she's exhibiting her work Weaving Water at the Milan Design Week!
Final Projects 2019-2020 - Bela Rofe - Gaia from Fabricademy, Textile Academy on Vimeo.
Symbiotic Shoes - Sara Alvarez 
Shoes are usually very difficult to recycle, but that is not the case with Sara Alvarez' Symbiotic Shoes! Watch her final video or read the interview, in which our alumna shares her experiences at Fabricademy.
About the instructors
Cecilia Raspanti is co-founder and lab lead of Waag's TextileLab Amsterdam. There, she leads the creative research and technological development of new concepts and alternatives for the textile and clothing industry. Cecilia is also co-founder and lecturer of Fabricademy.
Beatriz Sandini is a designer and concept developer at Waag's TextileLab Amsterdam. In April 2020, she graduated from the Fabricademy course at Waag with her own research project Ephemeral Fashion Lab, in which she continues to explore more sustainable and responsible alternatives to the fashion industry. Watch the video.