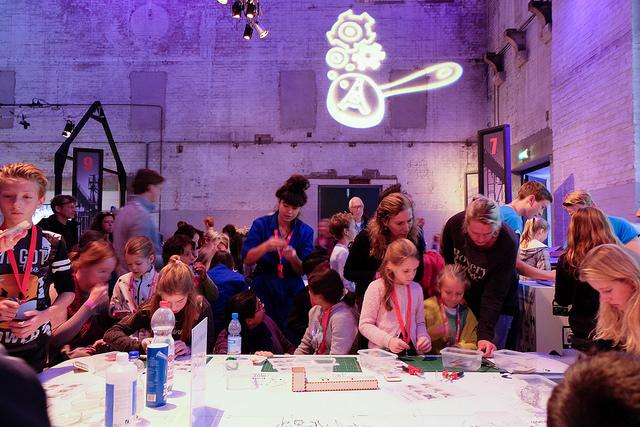 A maker festival for education
We just received the news that we will be organising a great maker festival in 2018 with many partners for Dutch education, with inspiring projects for the classroom and with international projects and speakers on the theme of Maker Education. Our plan has been honoured as one of three proposals by the Dutch Ministry of Education, Culture and Science.
The maker festival will be a showcase of what the maker movement in The Netherlands has to offer. From DIY inventions to cutting edge technological developments. With both starters and professionals. With best practices from alll levels of education, to celebrate our beautiful educational system and the creative maker industry in the Netherlands. An impuls to connect and strengthen these areas.
3D printing, robotics, hacking, building installations, expositions, workshops, masterclasses, maker challenges, excursions, demos, lectures, discussions, meetings and live entertainment.
Partners in the event will be:  
Fabklas
Frysklab
Stichting Fablab Benelux
Hogeschool Arnhem Nijmegen
Maker Festival Twente
Maker Festival Amsterdam 
Maker Faire Eindhoven
Future Flux Festival
Ultimaker
Lekkersamenklooien.nl
Waag