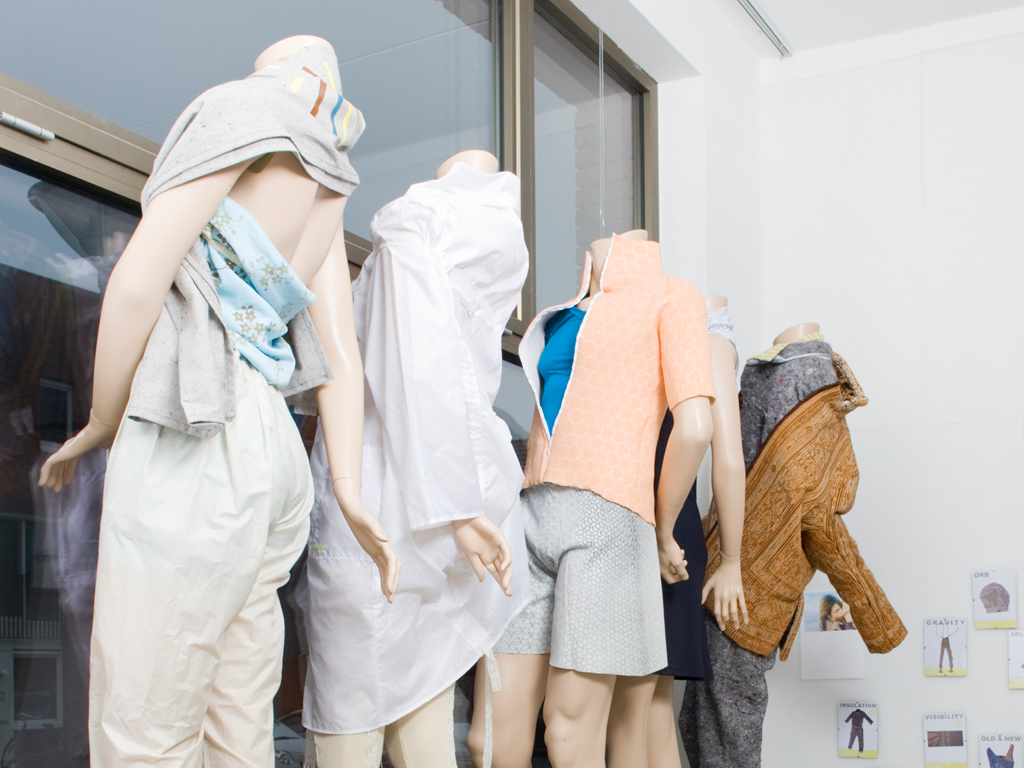 📷 Ilco Kemmere (BY-NC-SA)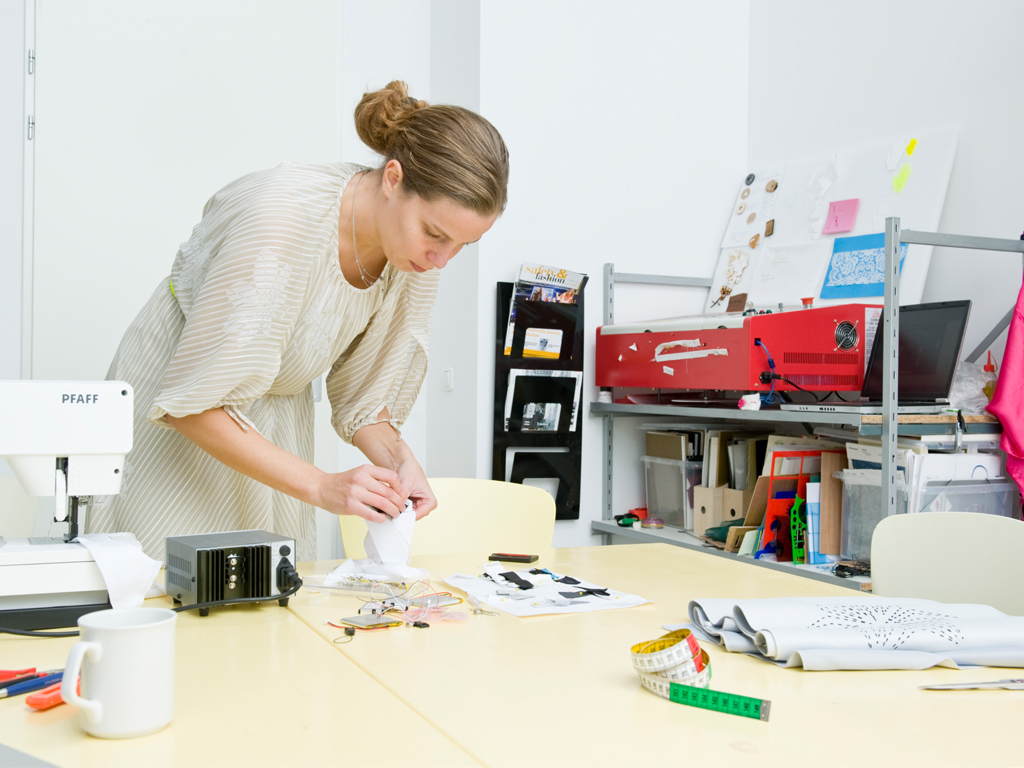 📷 Ilco Kemmere (BY-NC-SA)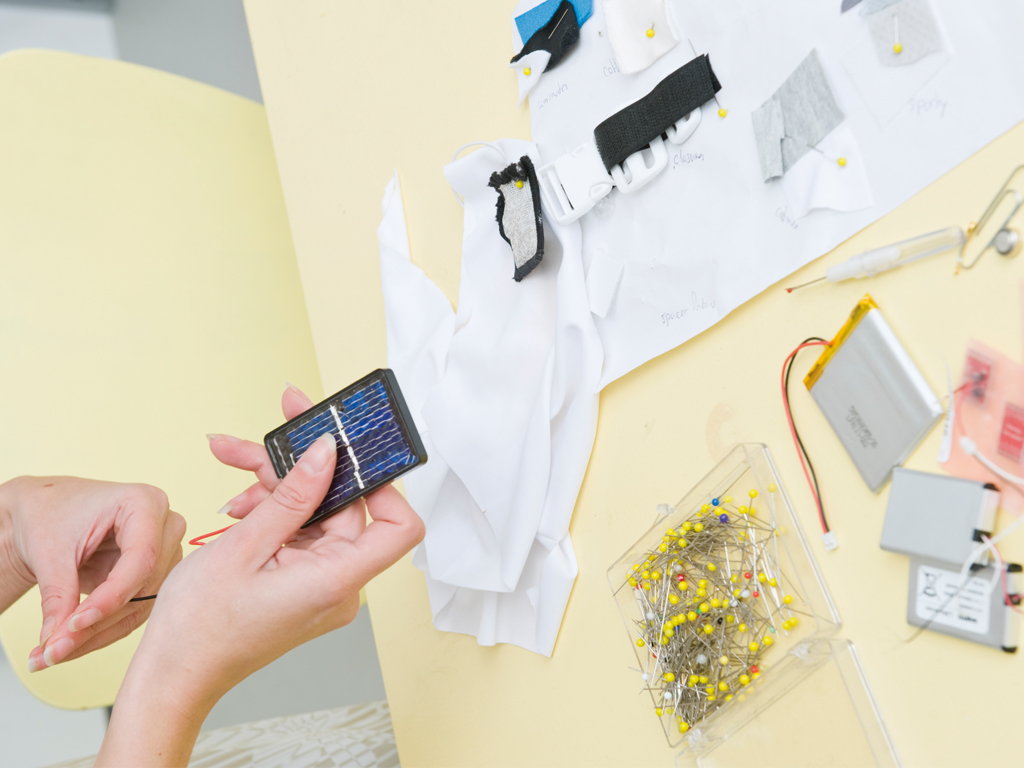 📷 Ilco Kemmere (BY-NC-SA)
With the ZigZag event of the project WEAVE we will be taking over the Nieuwmarkt in Amsterdam for an entire day 5 September 2014. During this festival, we create a world of textiles, together with young children and students. We can use some help (and inspiration) creating this new world! That's why three different Dutch designers are going to help us out: Antoine Peters, Marina Toeters and Samira Boon.
But what kind of art do they make and why? This time Marina Toeters tells us all about it.
What were your childhood dreams? 

"I really wanted to make a living from my biggest hobby, which was horse riding at that time. As a kid I didn't have any long term plans and I also didn't care much about the future. I was just really busy with living in the moment and doing what I loved most. Funnily nowadays I do something totally different from horse riding!" 
How old were you when you first started creating and designing things?

"Very young! From the moment I was able to hold things in my little hands, started with creating all kinds of stuff. My whole family consists of makers and I was lucky enough that creativity was so present in my surroundings as as child."
Did you know what art was when you were young?
"Actually not. At home we never have used the word 'art'. As I grew up I learned more about the meaning of art and by now I do think I know what it is, but it's still hard to explain. For me it's all about amazing yourself and discovering new worlds. That's why I think art can be such a beautiful and useful thing for kids as well."
Can you remember your first visit to a museum? 
"Absolutely! When I was still at primary school I went with my family to the Kröller-Müller Museum for Modern Art in Gelderland, the Netherlands. My father, who is very down to earth about art, touched one of the installations and said; look this is just made out of cans! Next, all the alarms in the museum went off. I'll never forget that!"
Where does your inspiration mostly come from? 

"My ideas mostly come from people and their fascinations. Take, for instance technical people who are busy for years with a certain scientific research project. Eventually all these years of work and doing research will contribute to creating a new world with new possibilities. I find that part especially interesting.
Why do you want to combine technology with clothing?
"I believe that clothing can mean much more for us that it does now. It would be fantastic if your outfit could think along with you; when you're cold your clothes will make sure they warm you up again and the other way around. In this way, your garments could help you with everything you experience as a human."
You're very busy with 'smart textiles' – can you explain what that is? 
"These are fabrics with the capability to change, transform and adjust themselves in certain situations. For example, a jumper might change its color to red when someone's body temperature is high."
How would you describe your designs in three words? 

"Wearable supporting technology."
What do you still want to make out of textiles? 
"A spacesuit! Now there's a garment with a lot of technology and function to it! But besides that, I would love to develop and design something for a bigger audience; a high-tech piece of clothing for the Zeeman, a very affordable textile shop, in the Netherlands, for example."
What tips do you have for kids who want to become an artist?
"Start building your biggest dreams and discover all the possibilities you have!"