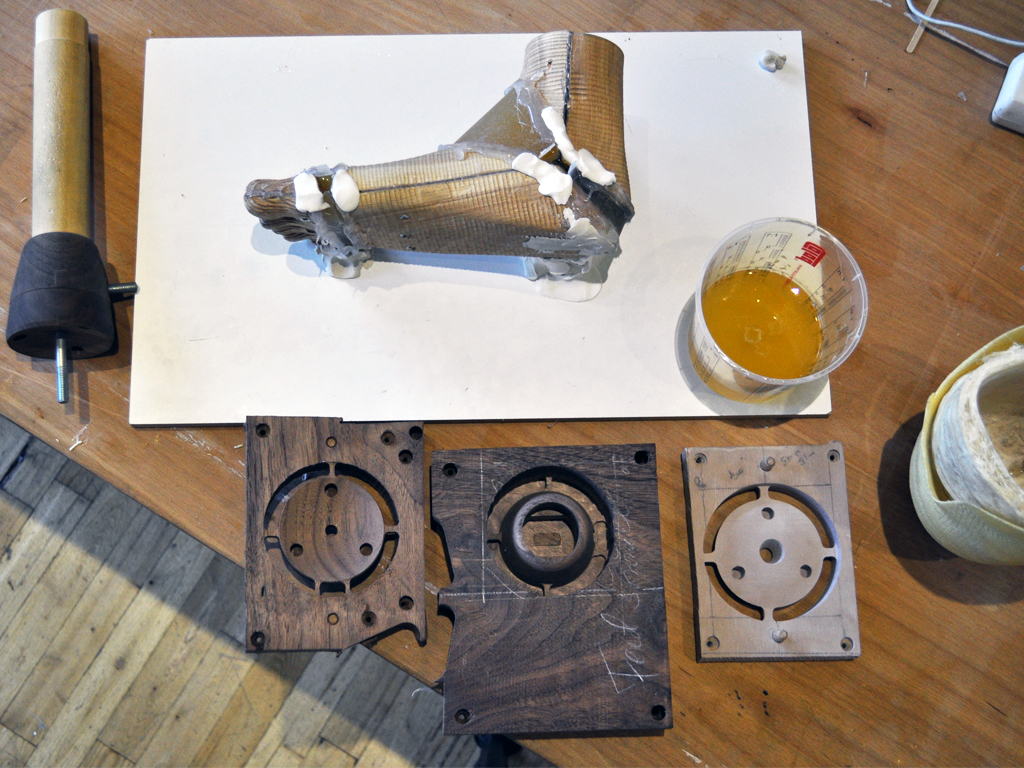 📷 Waag (BY)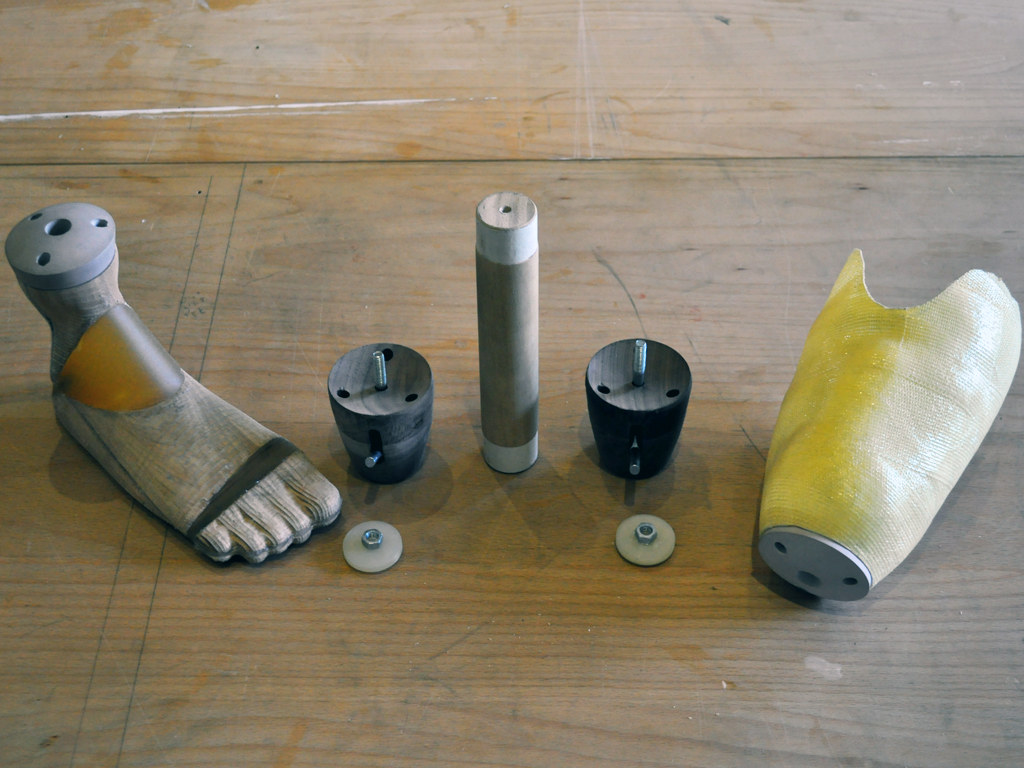 📷 Waag (BY)
In the past months our designer Mickael Boulay has worked at the Fablab on the prosthesis project 'Low-cost prosthesis', in which we, together with HONFablab in Yogjakarta (Indonesia) and other partners, are searching for a locally produced lower knee prosthesis. One that can be produced at a much lower cost with local means and materials and that is easily adjustable by using modern digital production tenchniques.
Mickael has developed a new prototype at the Fablab, building on the earlier gathered knowledge. Especially for the foot a good construction still had to be found, one that is both strong, durable as well as light and flexible (see also this earlier post). Now a next step can be made to finally realize this project. 
The new prototype will be on display at the exhibition 'Designing health', opening on 21 September 2013 at the Designhuis in Eindhoven.