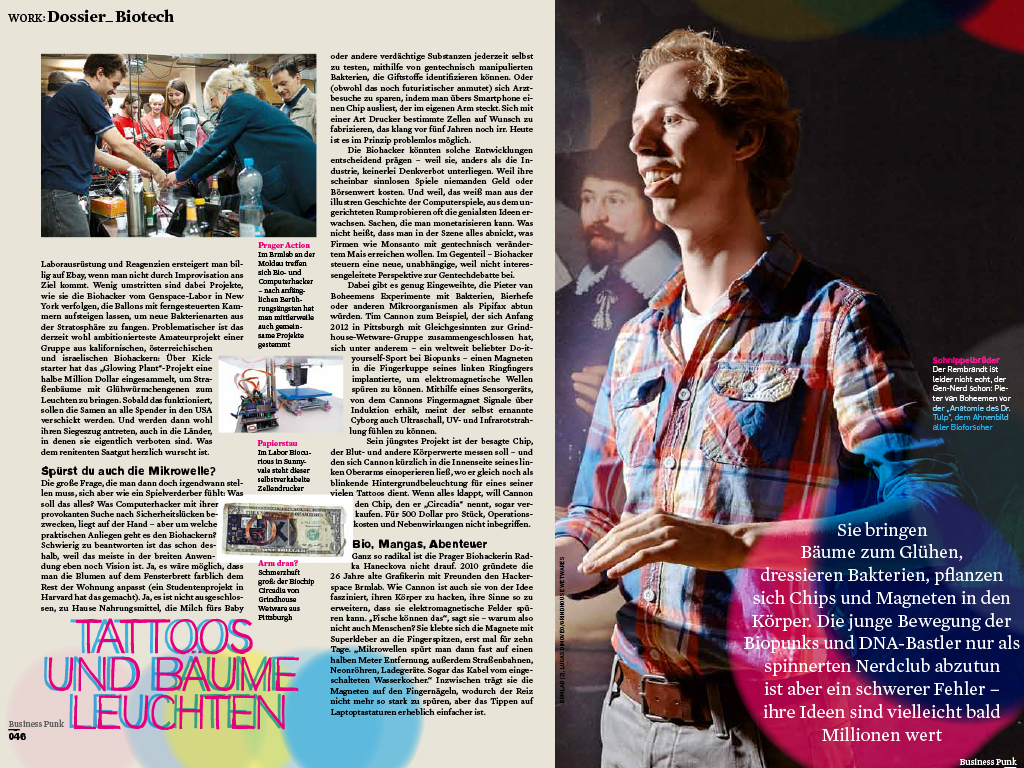 📷 Business Punk (BY)
The German magazine 'Business Punk' has published an article about our Open Wetlab. The publication, written by the journalist Sascha Karberg, is about the research taking place at the Open Wetlab plaatsvindt, but also highlight the future business opportunities:
"Sie bringen Bäume zum Glühen, dressieren Bakterien, pflanzen sich sich Chips und Magneten in den Körper. Die junge Bewegung der  Biopunks und DNA-Bastler nur als spinnerten Nerdclub abzutun ist aber ein schwerer Fehler – ihre Ideen sind vielleicht bald Millionen wert."
The article features founder of the Open Wetlab, Pieter van Boheemen, who says: "Das Potenzial dieser Technologie können wir noch gar nicht absehen", fügt er hinzu. "Dass sie für gute Dinge genutzt wird, dazu könnten wir Biohacker etwas beitragen."