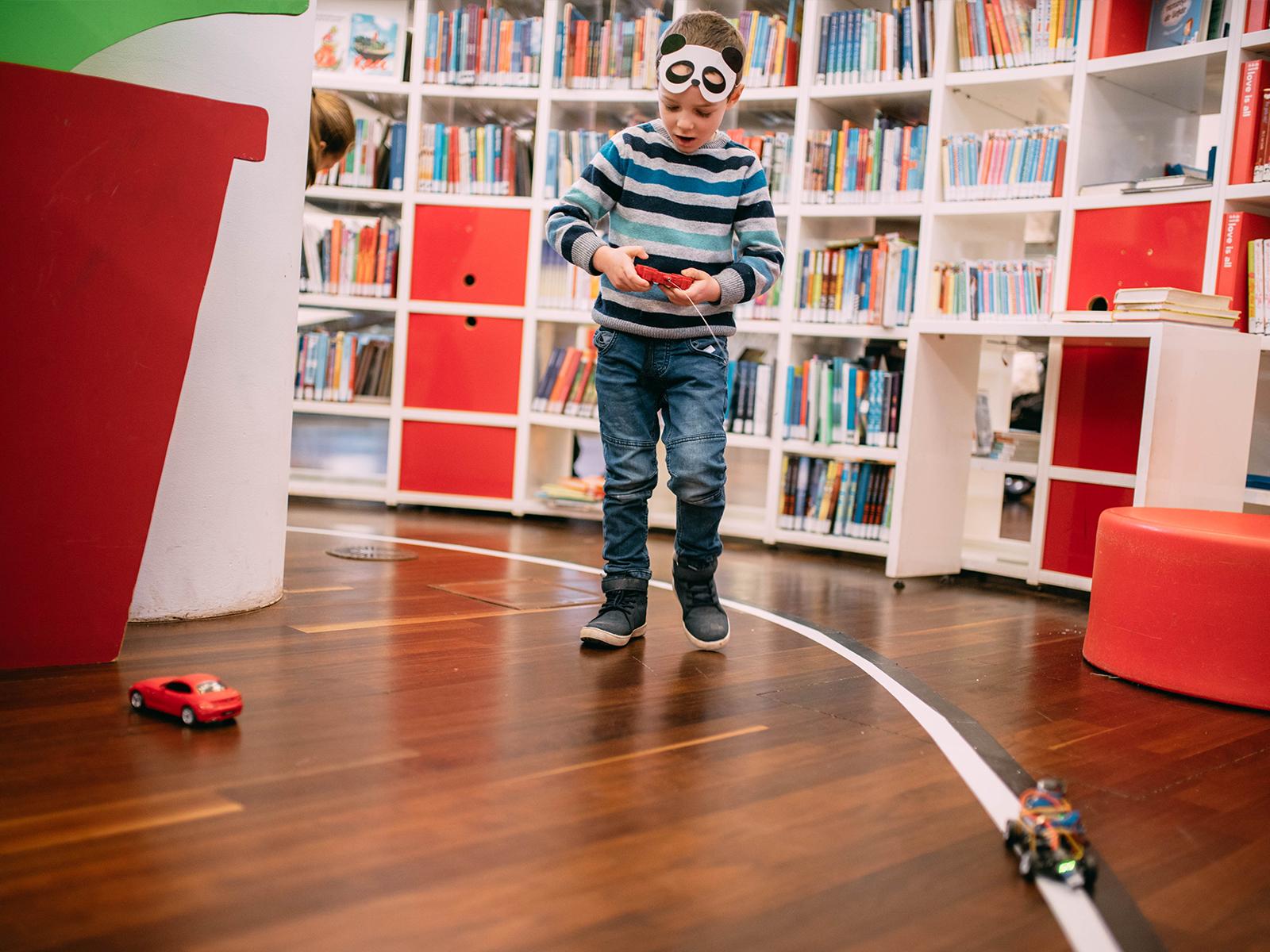 In the picture: self-driving car wins race from panda!
Learning by making can be experienced at every OBA public library 'Maakplaats' 021. Every visitor, young and old, can become a creator themselves by designing, creating and discovering with the help of the latest technology. Such as the 3D printer and vinyl cutter, but also with smart robots and mini-computers.
In the weekend of 9 and 10 February, the Big Maakplaats weekend took place on the youth floor in the Central OBA Oosterdok. As a partner in the Maakplaats 021 project, Waag organized a number of busy workshops during the weekend, from artbots to a race against the self-driving car.
Wondering what that looked like? View the photo report here.
OBA 100, that must be celebrated
The OBA (public libraries in Amsterdam) has its birthday and exists for 100 years. This anniversary is celebrated with 100 days of celebration in the whole city! A caravan with free music, theater, language and youth activities will visit all 27 OBA locations in Amsterdam.