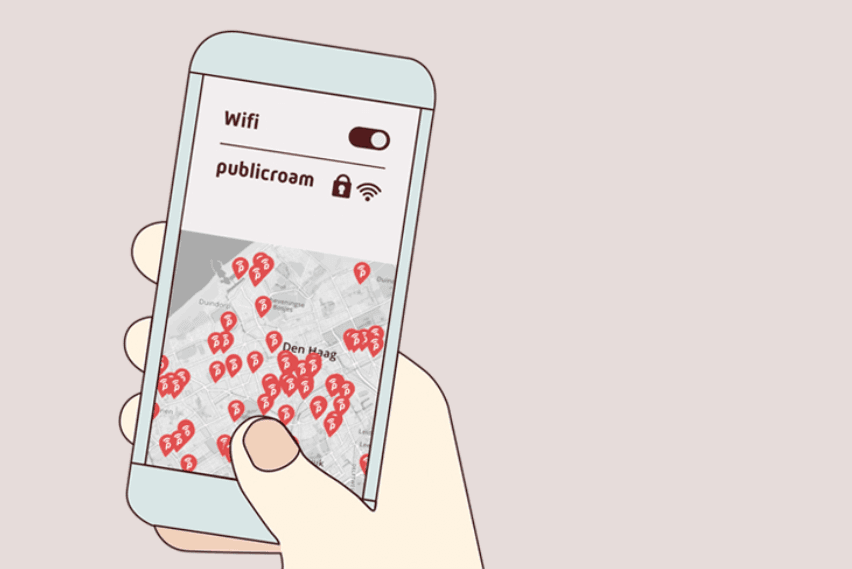 Public Wi-Fi at Waag through Publicroam
Since the start of 2020, public Wi-Fi is available in the Waag building via Publicroam. Publicroam provides safe and easy access to Wi-Fi guest networks all over the Netherlands.
Check out the website of Publicroam.
How does it work?
The first time you use WiFi at Waag, you can create a personal account, linked to your mobile number. Afterwards you will automatically go online wherever Publicroam is offered. The strong security ensures that your data is not simply tracked from your device.
What does Publicroam do?
Publicroam connects WiFi networks by sharing authentication. If you go online at Waag, we will automatically send your login details encrypted to Publicroam. Publicroam checks whether this information is correct and if this is the case, we will send an agreement back to the host organization and your device will go online.
What about my privacy?
The privacy of its visitors is crucial to Waag. Publicroam is a company that sells the service of publicly accessible WiFi and not the data. This means that the collection and resale of user data does not happen, and never will. The data collected is only necessary to ensure that the service works properly and the authentication process. So no user profiles, no ads, no small print and no hassle.
Read all about it in the privacy policy of Publicroam.