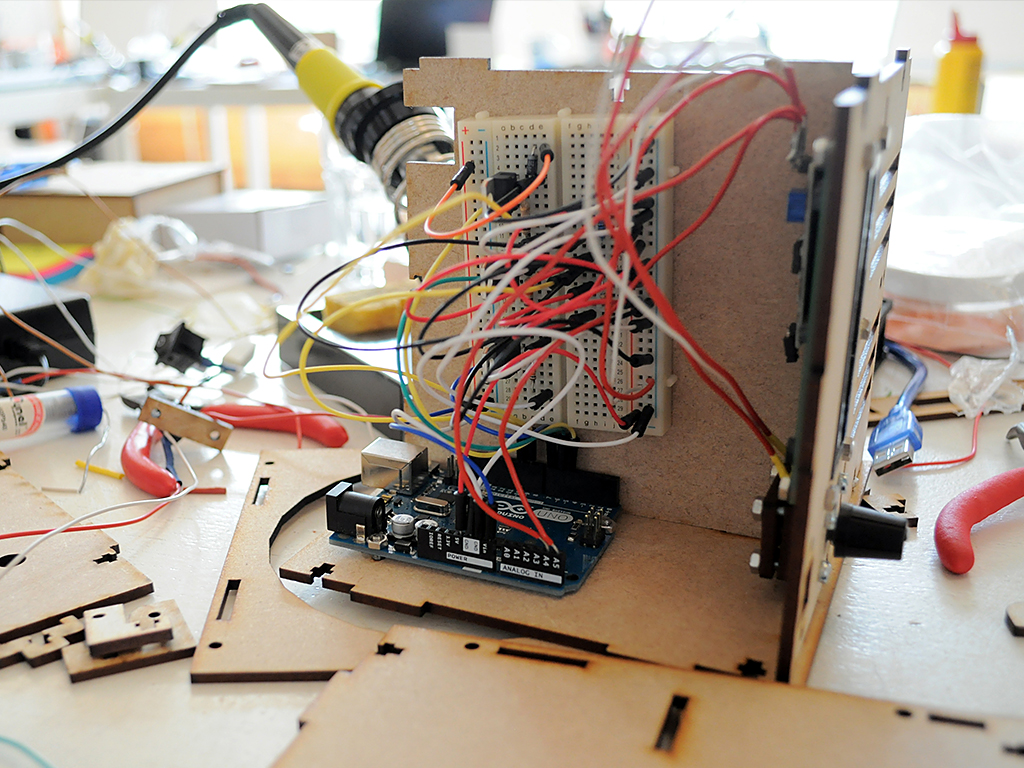 📷 Waag (BY-NC-SA)
The Dutch research council NWO has awarded a grant to a consortium headed by Prof. Dr. Janneke Wesseling (Leiden University) as main applicant and Dr. Florian Cramer (Rotterdam University of Applied Sciences) as co-applicant. Waag is one of the partners in the consortium.
Bridging art, design and technology through Critical Making
The grant, which is part of the research programme Smart Culture – Art and Culture, allows the applicants to realize a four year research project which aims at furthering the discourse of Critical Making. Under the supervision of the senior researchers affiliated with the institutes involved, a PhD candidate and three junior researchers will work on four subprojects and will be stationed at one or several consortium partners.
Janneke Wesseling: "In this project, we start from the concept of Critical Making to build bridges between the currently distinct discourses of art, design and technology, and between creative practice and critical reflection. At the same time, the honouring of this research application – in which artistic research is the methodological starting point – will give a push to the development of the position of research in and through the arts."
Smart Culture – Art and Culture
Smart Culture – Art and Culture is one of the research programmes within the topsector Creative Industries. The research programme is a joint initiative of NWO Social Sciences and Humanities and the Taskforce for Applied Research SIA. It intends to make a contribution to strengthening the creative sector by financing joint research between universities and universities of applied sciences. Another aim is to foster more effective public-private collaboration. In total, seven applications have been honoured. Together they receive 2,7 million euros to make connections between concrete innovative art and cultural practices and more comprehensive academic and social issues.
Consortium partners
The Critical Making NL consortium consists of Leiden University (Academy of Creative and Performing Arts), Rotterdam University of Applied Sciences (Willem de Kooning Academy, Creating 010), Het Nieuwe Instituut in Rotterdam, Waag in Amsterdam and West Den Haag.