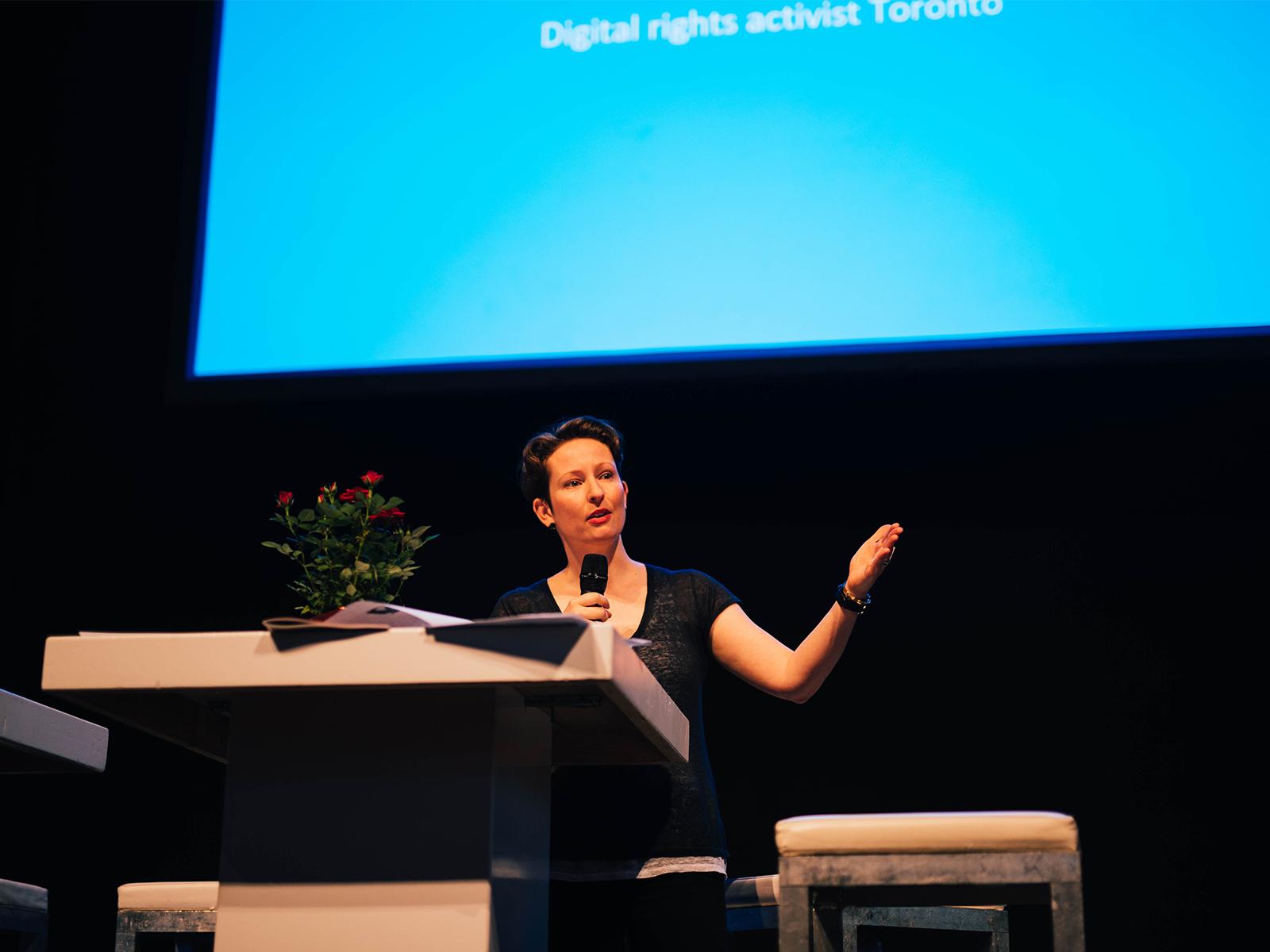 'That's not a business model, that's a government function!'
'Capital erodes the functioning of our democratic institutions. They (Sidewalk Labs, ed.) bought a piece of the City of Toronto, for 50 million dollars, with the promise of improving people's live. That's not a business model, that's a government function.'
The Cities for Digital Rights conference in Amsterdam couldn't have started with a more urgent keynote speaker than Canadian open government Toronto-based activist Bianca Wylie. She painted a dystopian vision of the current digital rights and institutions finding themselves in heavy weather by capital and technology infringing our societies and digital cities. This disillusioning portrait is heavily needed in the tech-optimist 'Smart City' narrative surrounding technological and city development.
Not a big bang, but in small steps
Wylie shows that the example of Sidewalk Labs (Alphabet Inc.) is nothing new but is part of the 'small steps' that are being taken.
'Dystopia doesn't happens with a big bang. It's little stuff happening over and over again, until we find ourselves in the positions thinking: Is this really happening? Are we now depending on a corporation to deliver our basic needs like housing, education and safety?'
Not only stating the danger of the current situation, was part of Wylie's plea in the Zuiderkerk.
'Everybody in this room has power. Make sure you use this to change the situation for the better. Everyone has a role to play.'
Conferences on cities, technology and civil rights can be long and tiresome, but what was crystal clear after Wylies' talk: it will involve us all and there are serious choices to be made. It's time to take a stand in this debate and reshape our political institutions in a way that is able to coop with new technologies and protect democratic and civil rights.
As Wylie urged the visitors of the WeMakeThe.City festival:
'Defending the status quo is not enough, we need to do more!'
This conference during WeMakeThe.City was organised by Waag, the City of Amsterdam and Humanistisch Verbond. With the help of many partners.