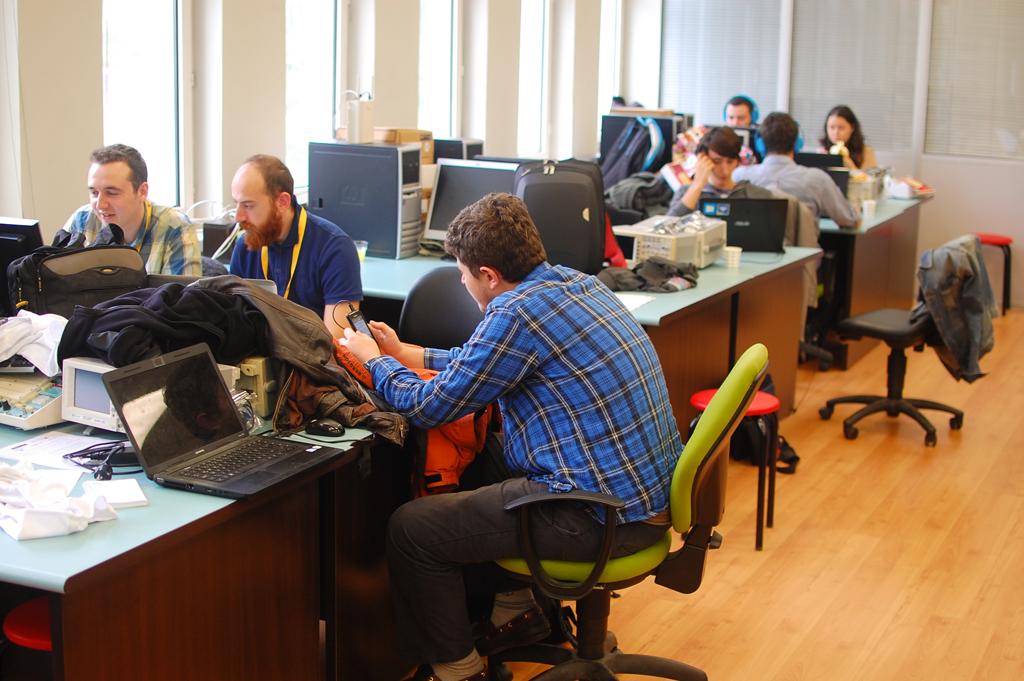 A trip to Hackathonist Istanbul
Last weekend I was in Istanbul for Hackathonist, a hackathon organized by Tages and the City of Istanbul for the CitySDK project. In two days, 15 groups of developers had to make a website or mobile app using data from the Istanbul instance of the CitySDK platform (including POIs and public transport data). The hackathon was organized in conjunction with Google DevFest Istanbul, where I also did a talk. The first prize of the hackathon — 1000 Turkish liras and a trip to the 2014 FutureEverything festival and hackathon — was won by Travelist, an app that uses all Istanbul CitySDK data and computes public transport routes to Istanbul's many museums, mosques and other cultural heritage sites.
But there was more to my stay in Istanbul then open public transport data and hackathons. On the two days prior to the hackathon, I decided not to use any public transport, but tried to reach the Black Sea by bike. After completing the first challenge of finding a rental bike in Istanbul, I survived the unforgiving Istanbul traffic and made it to the sea-side resort of Kilyos. Kilyos looked a bit dreary on this hazy November afternoon, but the bike trip through the Belgrade forest and along the Bosphorus made it worth all the while.