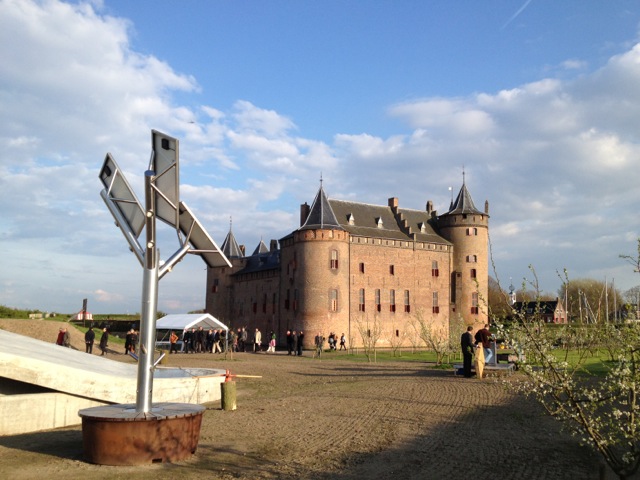 📷 Waag (BY)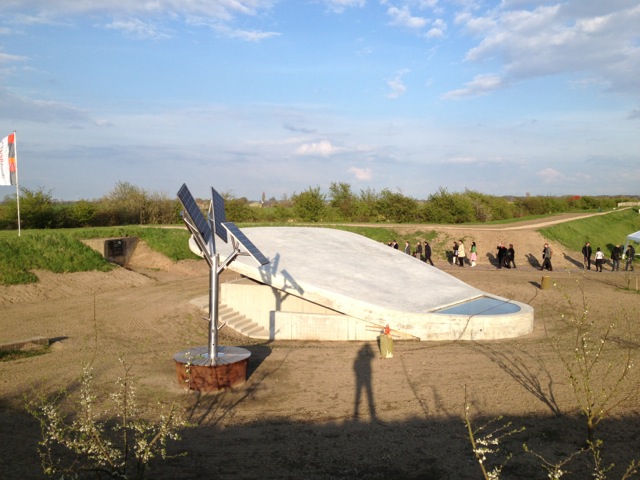 📷 Waag (BY)
Starting from 1 April 2012, our social media tree called 'Populair' has found a new location.  This interactive piece of street furniture developed at Waag can be seen, heard and followed at the Muiderslot castle in Muiden. After a succesful pilot period of almost one year at the Westerpark in Amsterdam, De Populair will play an active role in the communication of the Muiderslot.
The tree is now planted at a beautiful and very apt spot in the newly planted historical plume orchard, a place often visited by Pieter Corneliszoon Hooft when he took up residence in the Muiderslot. At a stone's throw from Amsterdam, you will go back 700 years in time for a taste of real Dutch history. The imposing Muiderslot, which is part of the Defence Line of Amsterdam and included on the UNESCO World Heritage List, is located at the former Zuiderzee, in the water-rich environments of the river Vecht.
The Muiderslot was built around 1285 by Count Floris V, an ally of the French Court and later of the British King Edward. While hunting with falcons one day in 1296, Floris was captured by his nobles and imprisoned in his own castle. In their flight from the advancing hordes, he was brutally murdered in the vicinity of Muiderberg. De Populair will also play a role in the cultural programme of the castle. It will speak a daily 'tweet' by P.C. Hooft and will offer visitors information on the daily activities at the historic site. In the summertime it will be part of an annual poetry festival.